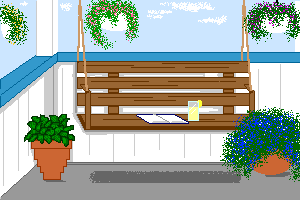 Irene Judge Wiley
and her obituary scrapbook


Elmer Judge was born August 14, 1879 and died January 9, 1956 in Crawford County, Ill., the son of Marcus and Ella Atkinson Judge. Lena Duncan, born October 25, 1880, died April 4, 1908 in Nicholas County, Ky, the daughter of Joseph Wilson and Sarah Frances Johnson Duncan.
Elmer and Lena were married, January 21, 1903. in Nicholas County, Ky, and had two children, Grace, the oldest daughter was never married. She was born in Nicholas County, Ky, and died in Jefferson County, Ky, February 26, 1923; their youngest daughter, Irene Frances, was born in Nicholas County on May 31, 1906.

Irene is the widow of Lester Wiley, a native of Henry County, Ky, born September 18, 1906, died October 13, 1994, in Franklin County, Ky. Lester is the eldest of five children born to Benjamin Thomas and Annie Page Wiley. His paternal grandparents were Benjamin W. and Sarilda McGuire Wiley; his maternal grandparents were John and Martha Clark Page.
My parents, Irene and Lester, were married in Frankfort, Franklin County, Ky on June 29, 1935. They had two children. Their oldest daughter, Ann Elizabeth, born in Woodford County, Ky, died as a baby. I, Beulah Ann was also born in Woodford County.


Mother kept scrapbooks of obituaries and other articles for a span of 50+ years. The obituaries include various Kentucky counties, but the majority appear to be for Franklin, Woodford and Nicholas Counties, with the earliest obituaries in the 1920's. Some are out-of-state obituaries, but to keep the scrapbook intact, they have been included as well. Dates and names of newspapers were never (or seldom) mentioned. Any notes made by mother is noted at the end of the obituary. When possible I have tried to locate burial information in order to obtain dates, etc., however, there are a lot of them that I did not locate. If you can supply dates and/or burial location for any of these people, please let me know so this file can be updated.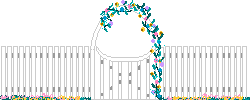 I estimate there will be about 100 pages in this scrapbook, so please check back frequently.