* * * * * *
Rev. Thomas Hume
Pastor Court Street Baptist Church, Portsmouth, VA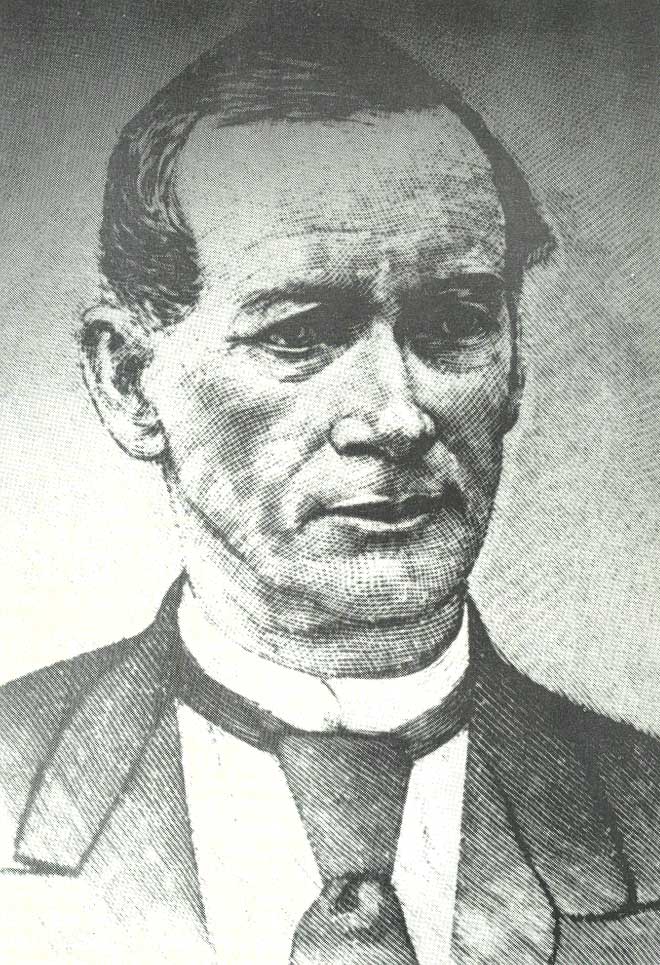 Rev. Hume was principal organizer of the Orphan Asylum in Portsmouth.
* * * * * *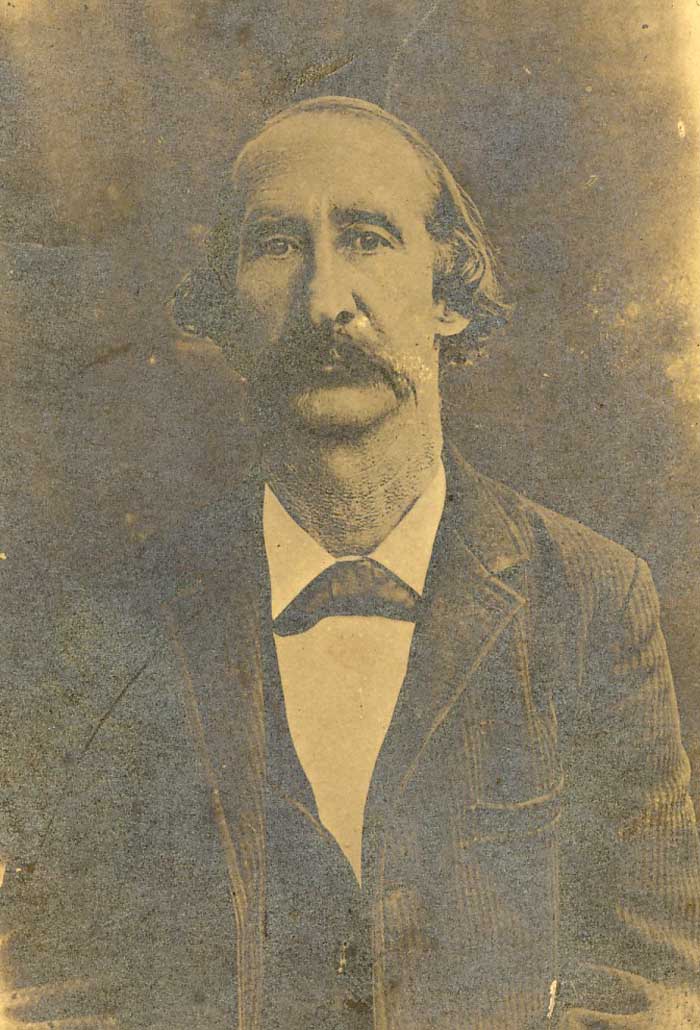 Dr. E. E. Jackson, volunteer assistant druggist at Howard
Hospital, from Charleston, South Carolina.
Tintype courtesy of the Waring Historical Library
MUSC, Charleston, SC
* * * * * *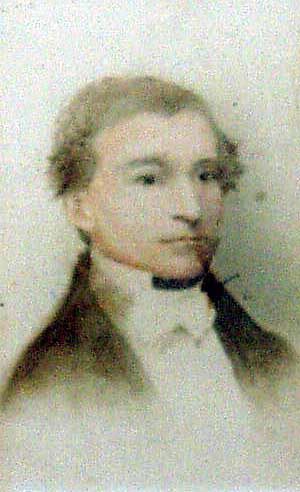 [Enhanced photo.]
Born in Baltimore, Md., October 10, 1809
Died in Norfolk, Va., October 5, 1855
Pastor of St. Paul's Episcopal Church, Norfolk, VA.
Courtesy of St. Paul's Episcopal Church,
Norfolk, VA.
* * * * * *
Samuel & Elizabeth Knight, son William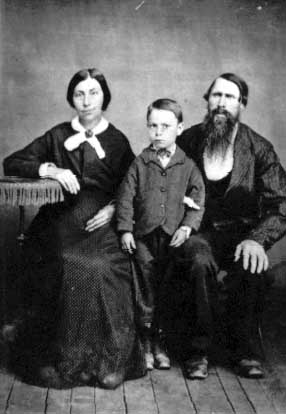 Courtesy of Robert B. Hitchings
Samuel Henry Knight (1821-1880)
Elizabeth Owens Knight (1822-1907)
Son: William Henry Knight (1849-1933)
Refugees from the yellow fever epidemic, taking the last boat
out of town and going to Matthews County.
* * * * * *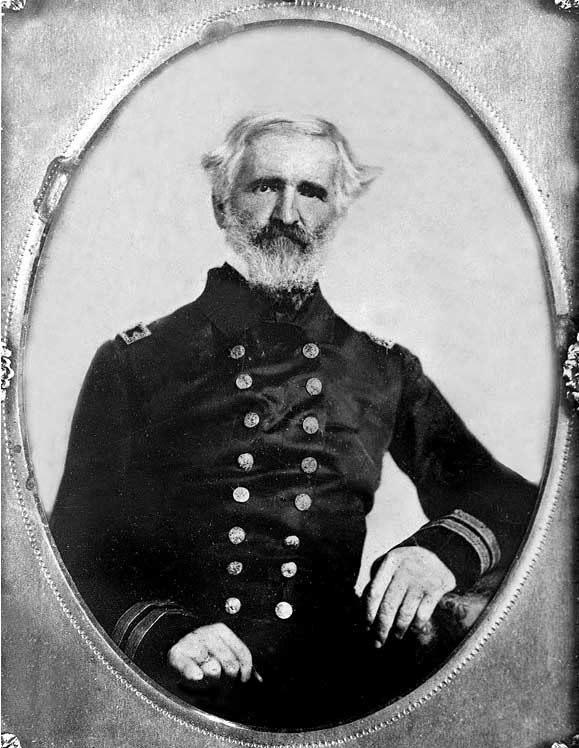 Courtesy of Naval Medical Center, Portsmouth, VA, Electronic Imaging
Lewis Willis Minor
Born Jan'y 29, 1808, Died Mar. 9, 1872
He served as fleet surgeon in the names of the United and
Confederate States, was skilled in his profession, distinguished for
gallantry in Mexico and conspicuous for his noble devotion in the great
epidemic of 1855 for which he was thanked by the Sec'y of the Navy and voted a gold medal by the Corporation of Portsmouth.
* * * * * *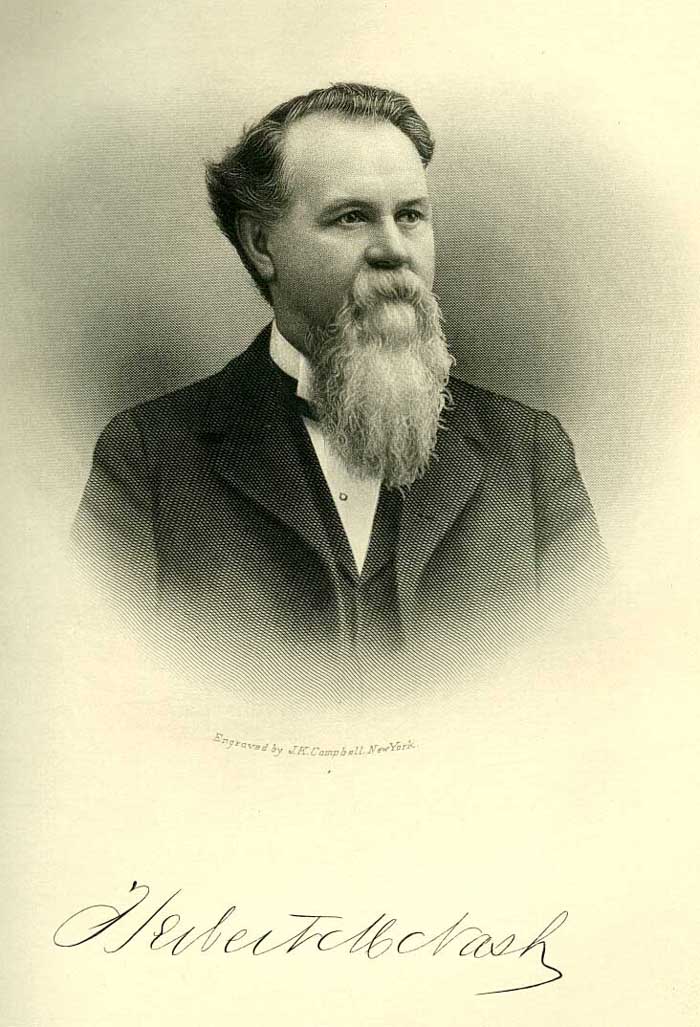 "When the yellow fever scourge desolated Norfolk in 1855, Dr. Nash stood
fearlessly at his post, and ministered to the afflicted. He is the sole survivor
of the corps of physicians that practiced during that terrible epidemic."
Men of Mark in Virginia: Ideals of American Life, by Lyon G. Tyler, LL.D
Men of Mark Pub. Co., Washington, D. C., 1906, Vol. 2, page 280.
* * * * * *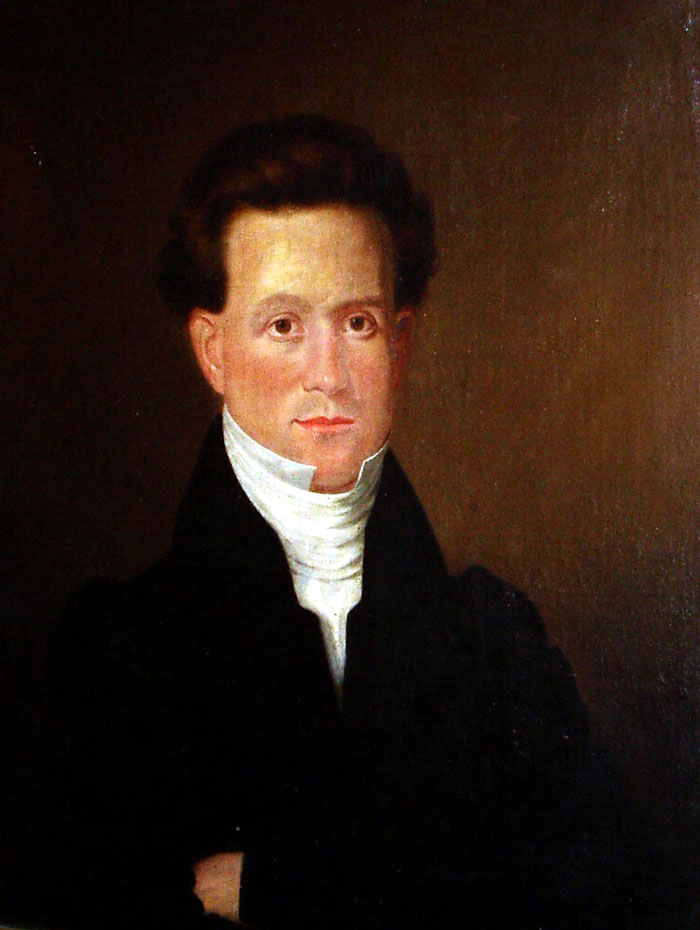 Courtesy of Elizabeth Hitch Hall.
Dr. Thomas Nash, died August 30, 1855.
See tombstone and inscription.
* * * * * *
William Portlock & daughter Edith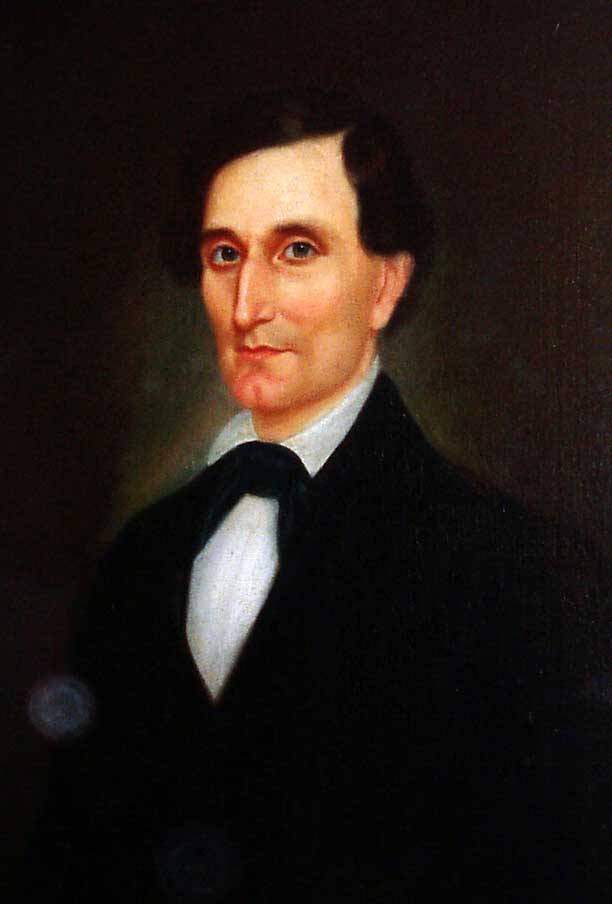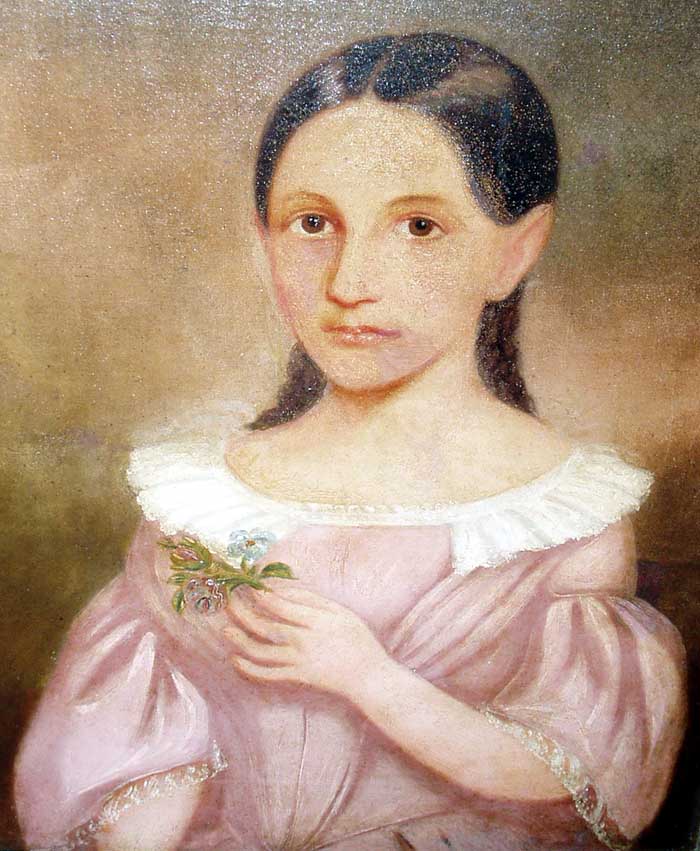 William: Born November 15, 1814
Died March 2, 1851
Aged 36 years and 3 months.
Property owner of Oak Grove Cemetery farmland.
Contributed by descendent Hunter Joyce Burt.
* * * * * *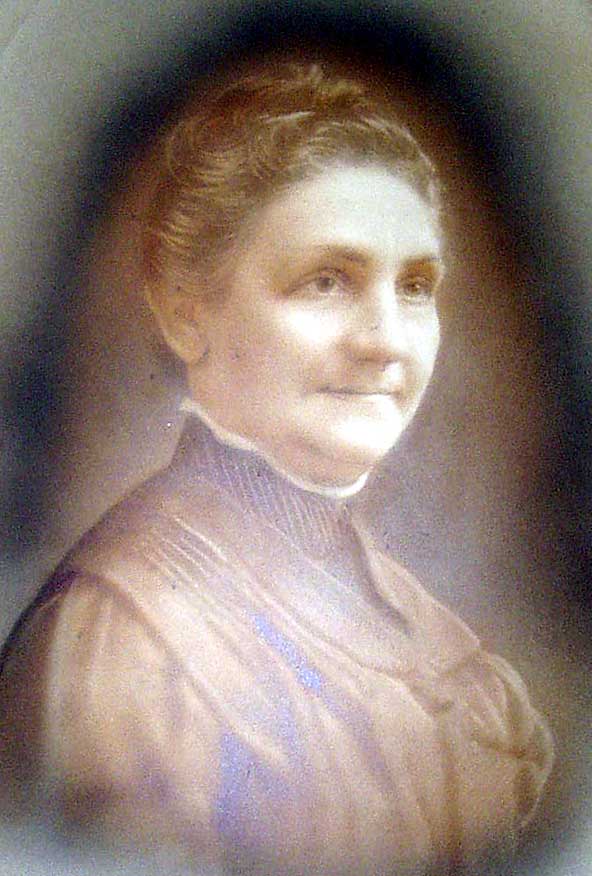 Courtesy of the family.
Alice Virginia George Robbins: Survivor of Yellow Fever
Born September 12, 1851
Died November 30, 1938
Family history: To facilitate caregiving, the sick children Alice and Edward George
were cared for in the same bed. On the morning of September 8, 1855, Alice Virginia
awoke to find her little brother Edward dead beside her. Alice recovered.
Courtesy of the late Madeline Bailey Roethke, 93, of Norfolk, who was the
granddaughter of Alice Virginia George Robbins.
Edward George is buried in Elmwood Cemetery, 4 West Avenue.
* * * * * *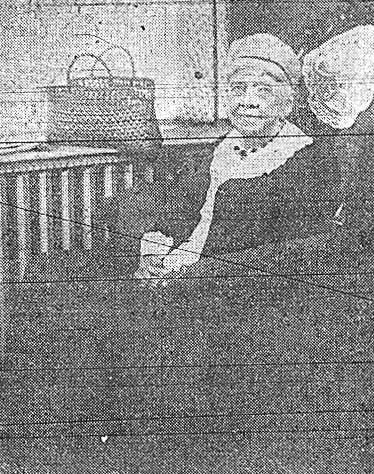 Virginian-Pilot, May 29, 1931. This picture was taken on Mrs. Shields 100th birthday.
She was a refugee from Norfolk during the epidemic of yellow fever.
* * * * * *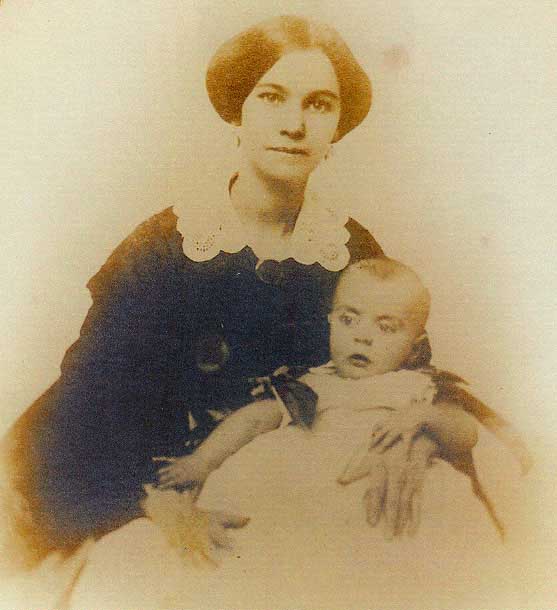 Photo courtesy of Wing Stanworth Sigler
Mary Ann Davis Stanworth,
daughter of Sarah Davis who died of yellow fever Sept. 9, 1855.
Mary Ann and her siblings followed the death cart during the night to see
where their mother was laid to rest in a common grave at Cedar Grove
Cemetery in Norfolk.
* * * * * *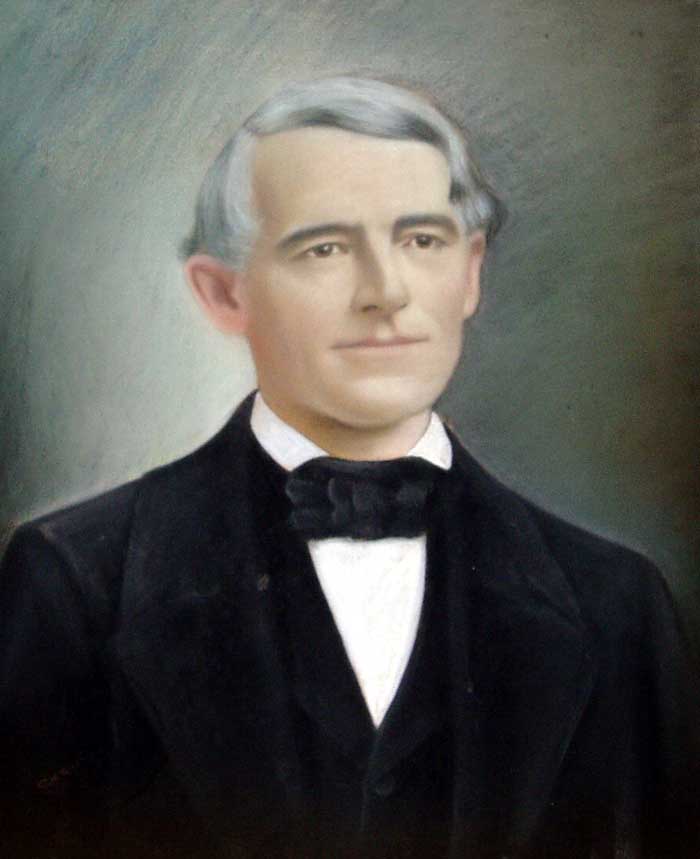 Courtesy of the John & Cecelia Hickerson.
Walter H. Taylor, of Norfolk, died of yellow fever in Baltimore September 11, 1855.
* * * * * *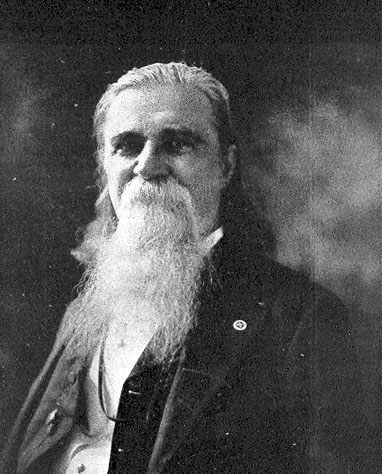 Frank Anthony Walke, M. D.
Graduated from the University of Pennsylvania in 1851.
Entered US Navy as assistant surgeon. Stationed at US Naval Hospital
at Portsmouth during the 1855 epidemic.

* * * * * *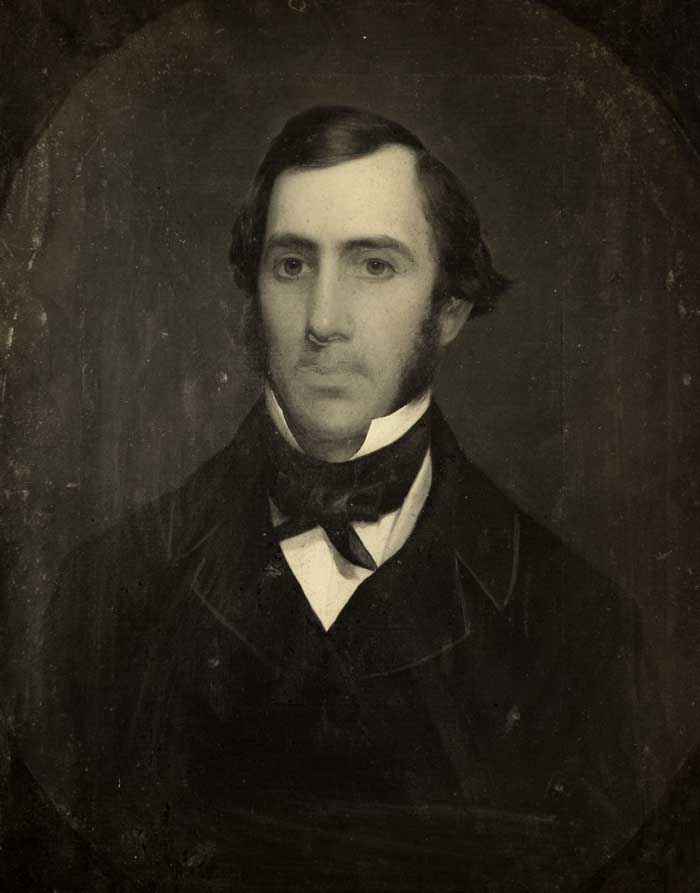 Dr. Alex Baron Williman
Courtesy of the Waring Historical Library
MUSC, Charleston, SC
Volunteer doctor from Charleston, SC
See also:
CHARLESTON MEDICAL JOURNAL & REVIEW, Vol. II, 1856
YELLOW FEVER IN NORFOLK by A. B. Williman, M. D.
* * * * * *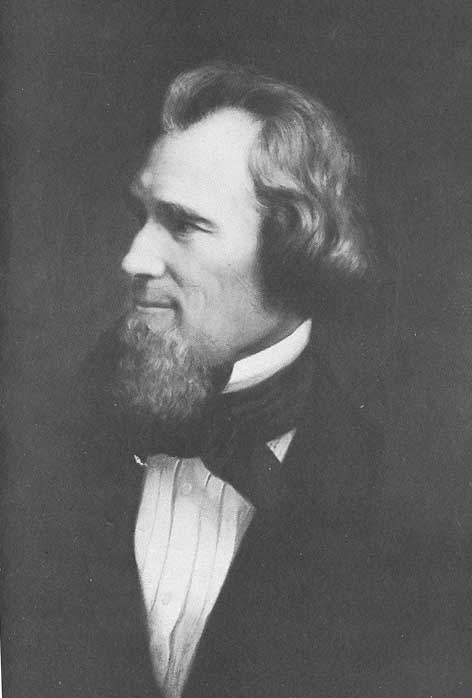 Portsmouth physician during epidemic.
1812-1863.

Oil Painting by W. Carl Brown
The Virginia Magazine of History & Bio., Vol. 73, No. 2,
Story Notes on Life in Occupied Norfolk 1862-1865,
by Lenoir Chambers
* * * * * *
Table of Contents
General Index