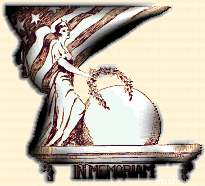 TWELFTH U.S. INFANTRY 1798-1919
It's Story by Its Men
Index Page 1
original Copyright, 1919 by Col. Alfred ALOE. "The Knickerbocker Press, New York"
---

Back to the USGenWeb Archives(tm) Special Collections Project

---

The scans of the pages of this book are © 2000, 2001 by: Jacqueline Baral
Other Images and code are © By Mary Ann Hetrick. The space for these pages are provided by Rootsweb.