Chapter VI.


The Beautiful Valley of the Scioto-The Fertile Banks of the Ohio. Before Organization-The Pioneer Settlement-The First Surveys-Scioto County Pioneer Life-Names of Pioneers, 1796 to 1806-The Settlement of the French Grant. [Text Version]
---
SCIOTO COUNTY

The Beautiful Valley of the Scioto.-The Fertile Banks of the Ohio.
Before Organization
Previous to 1803, the history of Scioto County belonged to that of the Northwestern Territory and to the counties of Washington and Adams. The Scioto River was the dividing line between Washington and Adams counties. The mouth of the Scioto was a favorite rendezvous for the Indians who captured many boats passing down the Ohio, their occupants becoming victims to their cruelty. The surface is generally hilly, and the valley of the Scioto rich and beautiful beyond dispute. The Scioto River led to one of the principal settlements of the Indians, in what is now Ross County, and they reached the Ohio by canoe down the river.
The first white man who camped upon the soil of Scioto County was undoubtedly George Croghan, an Indian agent. Possibly some French trappers and traders may have been here before that, for they were in the country fully twenty years previous to the date of Croghan's arrival. George Croghan and four companions, on their way to St. Vincent,(Vincennes), arrived at the mouth of the Scioto, May 23, 1765; and remained encamped near its mouth until May 28, 1765, some five days. They then left for their destination. They expected to meet Indians to treat with. On their way down the Ohio, below Cincinnati, on June 8, 1765, Croghan and his little band were captured by hostile Indians, but were taken to Port St. Vincent, then in possession of the French. Croghan and his band were English. He stated his mission, and after being kept awhile as prisoners, were released and allowed to return. The Indian wars, after that of the Revolution, caused the country through all this section to become thoroughly explored, and the beautiful valley of the Scioto once seen was not forgotten. But the war of the Revolution was scarcely closed ere were found adventurous spirits, who were determined to prospect and if possible make their home in the valley, which brings us to the first settlement on the soil of Scioto County.
The Pioneer Settlement.
While there was a French trading post located on the soil of Scioto County as early as 1740, and which was located something over a mile below the old mouth of the Scioto River, the first attempt at permanent settlement was in 1785. From the American Pioneer the following article is taken, having been contributed by George Corwin, of Portsmouth. It reads:
"In April, 1785, four families from the Redstone settlement in Pennsylvania descended the Ohio to the mouth of the Scioto River, and there moored their boat under the high bank just below where Portsmouth now stands. They commenced clearing the ground to plant seeds for a crop to support their families, hoping that the red men of the forest would suffer them to remain and improve the soil.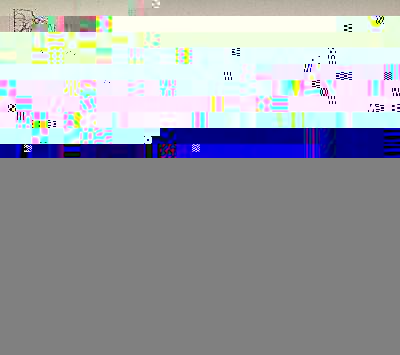 "Soon after they landed, the four men, heads of the families, started up the Scioto to see the paradise of the West, of which they had heard from white men who had been captured by the Indians, and traversed it while in captivity. Leaving their little colony of four women and their children to the protection of an over-ruling providence, they wandered over the beautiful bottoms of the Scioto as far up as the prairies above, and opposite to where Piketon now stands. One of them, Peter Patrick by name, pleased with the country, cut the initials of his name on the beech tree near the river, and upon the margin of a little stream that flowed into the Scioto. These letters afterward being found, gave the name of 'Pee Pee' to the creek, and then to the prairies through which the creek flowed. And from this also came the name of Pee Pee Township in Pike County.
"A Surprise Party.
"Encamping near the site of Piketon they were surprised by the Indians, two of them killed as they lay by the fire," while the other two managed to escape over the hills, reaching the Ohio River at the mouth of the Little Scioto just as some white men going down the river in a pirogue were passing. Their petition for help was heard and answered at last by the boat coming to the shore and taking them on board. Then passing down to their claim they hastily loaded in their effects, amid the heartrending lamentations of those who had lost their husbands. No time was lost, as their safety depended upon instant flight, and getting their movables, they put off to Limestone, now Maysville, as a place of greater safety, and the owners of the pirogue there left them and pursued their own way to Port Vincent, their destination." Mr. Corwin gives as his authority for the above, "One who came down in the pirogue."
A Mistake and a Probability.
There is only one thing lacking in the above interesting narrative, and that is: Did Peter Patrick, the "Pee Pee" above described, escape, or was he one of the killed?
To tell the truth, the writer of this history has had his curiosity sadly shattered by the want of this one interesting point. The same of the man who first settled Alexandria and gave his name to town, township, and creek, and then failing at an important point in the narrative to give the fact of his life or death, is a sad lapse in the otherwise graphic history. Not only is this important item unexplained, but another distressing want of facts occurs in the statement by another writer that "Thomas McDonald built the first cabin in Scioto County." This information was derived from Thomas's brother John, but could not tell the date or the place said cabin was built. In this extremity it is best to make Thomas one of the surviving men who built their cabins under the bluff, in 1785, in the incident above described, and the other man who escaped it is best to believe was Peter Patrick, "Pee-Pee," himself. Thus a veritable history, with time, place, date and names, can be given, to wit: That in 1785, in the month of May, four families located under the bluffs near where Portsmouth now stands, or rather Alexandria, built their cabins, seeded some ground and then went up the Scioto River on an exploring expedition. These men were Thomas McDonald and Peter Patrick and their two neighbors. On this expedition their two neighbors (names unknown) were killed by the Indians, while McDonald and Patrick escaped by almost a miracle, and not feeling safe, left their cabins and crops to the savages and sought safer quarters at Maysville. This was the first settlement, for there are no doubts of the fact of the above, not only in Scioto County, but in Ohio, outside of the French traders and trappers, being some ten to twelve years prior to any other known squatter sovereign who made a local habituation or gave his name to posterity in streams, township or prairies.
The First Surveys.
Soon after or about two years later the surveys began of the Northwest Territory, in places. This continued until the attacks of the Indians upon the different surveying parties, which compelled them to leave and the Indian war inaugurated that gave peace to the country. The first two pieces of land, were surveyed for Alexander Parker, 900 acres of land on the part of a military warrant No. 1,892, on the Ohio and Scioto rivers, "Beginning at the mouth of the Scioto, running down the Ohio S 39 W 24 poles, S 46 W 37 poles, S 27 W 83 poles, S 35 W 100 poles, S 13 W 62 poles to a cherry and two sugar trees on the bank of the river; thence N 46 E 595 poles to a hoopwood and two box elders; thence S 44 E 72 poles to two sycamores and a box elder on the bank of the Scioto; thence down the river S 37 W 78 poles, S 25 E 88 poles, S 85 E 162 poles, S 44 E 80 poles to a sycamore, cottonwood and maple; W 43 poles, N 77 W 130 poles, S 57 W 51 poles, S 6 W 60 poles, S 23 E 73, S 12 E 24 poles to the place of beginning.
"John O'Bannon, D. S.
"Nov. 18, 1787.
"John Williams,
"Silvester Monroney,
"April 2, 1788.
"Thomas Parker, Mkr."
For Stephen Southall, 666 2/3 acres of land, part of a military warrant, No. 2,270, on the Ohio River and on the northwest side: "Beginning at a white oak, buckeye and sugar tree, on the bank of the river, upper corner to Larkin Smith's survey No. 475, running up the river N 58 E 113 poles, N 39 E 149 poles, N 29 E 142 poles, N 13 E 27 poles to a cherry and two sugar trees. Lower corner to Alexander Parker's survey No. 508; thence with his line N 44 W 236 poles to three chestnut oaks, in said line; thence S 37 W 360 poles to three locusts, upper back corner to Smith; thence with his line S 28 E 250 poles to the beginning. "John O'Bannon, D. S.
"Nov. 19, 1787.
"Silvester Monroney,
"John Williams,
"April 2, 1788.
"Josiah Stout, Mkr."
There were other lands surveyed before the surveyors were driven off, but these were the lands once covered by the town of Alexandria, but a memory of the past, and the present site of Portsmouth. The Indian hostilities commenced, and that put an end to all ideas of a settlement until the war closed, which it finally did in 1795. Surveyors were soon in the field. The settlers, however, did not wait, but pre-empted such lands as suited them, and as soon as the Land- office at Chillicothe was opened (in 1801) for business, secured their claims by purchase. There was quite a rush to the country along the Scioto Valley, and was dotted with the cabins of the adventurous pioneers, from Storm Creek, at the mouth of which the flourishing city of Ironton now stands, down the Ohio River to the mouth of the Big Scioto, became the most settled portion of the country. The bottoms were rich, and in 1796 the bank of the Ohio River began to be dotted with the cabins of the immigrants. Upper Township, which was a part of Scioto County, was settled by numerous persons in 1796, but they came in late spring, summer and fall. From that down through the French Grant, to the Little and Big Scioto, along the bank of the Ohio, the emigrants found homes and laid the foundation of an empire of freedom and progress. A short sketch of a few of the first settlers only can be given:
Samuel Marshall, Sr., the first pioneer and permanent settler of Scioto County, was born June 29, 1789, in Washington County, Penn. His father came to the Northwestern Territory to seek a future home for his family. He came down the Ohio in company with General Anthony Wayne, who was sent out by President Washington to conclude a treaty with the Indians. In February, 1796, Mr. Marshall loaded his goods into his pirogue and moved up to a point about three miles above the Scioto River, and nearly opposite the mouth of Tygart's Creek, where he concluded to locate. He built his house out of pickets or puncheons split out of the body of a tree, three or four inches thick, and as wide as the tree would make. He dug a trench in the ground and set these pickets in so as to include a space of eighteen or twenty feet square and covered with the same material. He banked the earth up around the outside, to keep out the cold winds, and used the ground for a floor. Into this he moved his family, consisting of four children, himself and wife. Two of his daughters had married in Manchester and remained behind. Those who came with him were Jessie, Samuel, Polly and Salina. This was the first house built and occupied in Scioto County. When (if it could be called a house) in the month of February, 1796, there was not another human being, either white, black or red, in Scioto County. From Keyes's history of the Marshall family, this summing up is taken: "We claim for Samuel Marshall the credit of being the first settler in Scioto County who came here with the intention of making this his permanent home. That he built the first cabin and raised the first crop of corn; that the first person married in the county was his daughter, and that the first child that was born in the county was his child." The first child born as above mentioned, was Fanny, who, on reaching womanhood, married George Skunkwilder. She was born in the year 1797.
Robert Lucas.-Among the pioneers who left their mark upon the historical record of this valley, as well as the State and county, was Robert Lucas, Surveyor, Legislator, Senator and Governor of Ohio. The following is taken from Mr. James Keyes's biographical sketches of early settlers of Scioto County. Governor Lucas was also a resident of Pike County, and his early history belongs to the Lower Scioto Valley:
"We now come to one in the family who for forty years occupied a large space in the politics of the country. He came with his father to this country in 1800, of mature age, and qualified, both by education and practice, to take a very active part in all the matters pertaining to organizing and placing the new State and county in a proper condition for self government. We see by the records of the first courts held in this county, that Joseph Lucas, his brother, was appointed an Associate Judge of the Court of Common Pleas, and Robert Lucas, County Surveyor. This was in 1804. He took an active part in organizing militia for the defense of the country in time of war. The county was organized into one regiment, two battalions, and ten companies; the regiment met once a year for training and mustering, and they held their general musters, as it was called, on the farm of Martin Funk, it being the most central point in the county. Lucas was the first Brigadier General in the country. The battalions and companies met two or three time a year, to drill. Delinquents were always fined, and the fines were generally collected, so that mustering in that day was no mere child's play, but always meant business and had to be attended to.
"In 1808, a 4th of July celebration was held on the farm of Major Isaac Bonser, which was a grand affair for that day. People came from far and near; it was not a little neighborhood affair, such as we have nowadays, but they came from distances of thirty or forty miles. General Lucas was the principal man of the day, and delivered the oration. He was well qualified, both by education and abilities, to take the lead in all the enterprises of the period.
"On the opening of the war of 1812 General Robert Lucas (he was General of the militia volunteers), went to join Generals McArthur and Hull. He failed in getting a command as he expected, but remained during the struggle, and was surrendered at Detroit with the army under Hull. The next year, 1813, he went out as Brigadier-General, at the general call of that year. They went to Sandusky but too late to be of any service, as the British and Indians had been driven off before they got there. The campaign lasted forty-four days. This appears to have ended General Lucas's military life. We next hear of him as a politician. In the fall of 1814 he was elected to the Senate of the State of Ohio. Here he remained without failing to be re-elected, until 1828, a period of fourteen years, so that in politics he seemed to succeed much better than he did in the military line.
"It was in the latter years that he was beaten by General Kendall. Lucas was also on the electoral ticket for an Andrew Jackson Presidential elector.
"This system of electioneering perhaps had a good deal of influence in determining the election. General Kendall was elected to the Senate, but General Lucas was elected Presidential elector. Kendall had a great many friends and no enemies, and in the Senatorial district, he came out far ahead of Lucas, who always had a happy faculty of making some enemies as he went along. But the State going in favor of Jackson, Lucas was elected.
"In 1832, the Democratic party being fully organized, brought Lucas out for Governor of the State. He was elected, and made a very good Governor, and I believe he was re-elected in 1834. In 1838 he was appointed by Van Buren, Governor of Iowa, and this wound up his political career in Ohio. He sold off his property and removed to that flourishing Territory, where he remained till the day of his death.
A few words now as to his domestic history, and we have done. He was first married to Margaret Brown about the year 1810. The next year she died with the consumption, leaving one child, a daughter. He remained single till about the year 1818, when he married for his second wife Friendly Sumner, daughter of Edward Sumner, a wealthy farmer of the French Grant. He purchased a tract of land about two miles from Piketon, in Pike County, and there he built an elegant mansion, and otherwise improved the place, until he had one of the finest country residences in the State. They left a portion of the original forest standing near the house, in all its primeval grandeur. Mrs. Lucas, being a woman of taste, decorated it with all the care and skill she could bring to bear upon it; she called it Friendly Grove, from her own name. Mr. Lucas spent all the time he could spare from his official duties at home, working on his farm. The neighbors all spoke highly of him as being a good neighbor, and a very friendly gentleman in all his intercourse with those who had any dealing with him. His daughter, whom he had by his first wife, grew up to be a fine young lady, and married Horatio Nelson Sumner, Mrs. Lucas's youngest brother, thus becoming father-in-law to his own brother-in-law. When Governor Lucas received the appointment of Governor of Iowa, he sold off all his possessions in Ohio, and removed his family to his new field of labor. He had seven children by his last wife, and when he left for Iowa the rest of the Lucases all left for the same place, so that the name of Lucas has become extinct in this part of the country, except the name of Lucasville, which will remain as long as the city of Lucasville has an existence."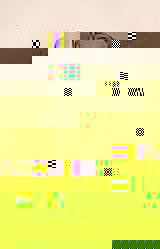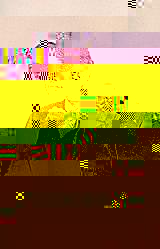 John Collins, came in the fall of the year 1796 and located in Alexandria, putting up the third house in that now deserted place. He became the first Associate Judge of the County, and his house the first court-house, and held a prominent position in the county for over thirty years.
David Gharkey was another of the pioneers who became a representative man in the county. He came to Alexandria in 1799, and was one of the last to leave it in 1814. He was Auditor for ten years, Treasurer one term, and served in the first Town-Council of Portsmouth, after its incorporation in 1815. He was a noted man in his day, and of an aggressive nature.
Joseph Feurt settled on Cary's Run in 1796, and from there moved to Bear Creek, in what is now Union Township. Mr. Feurt first proclaimed his intention of settling in what is now Scioto County, in 1790, but as the Indians insisted upon his leaving, he did do, and returned as above, but not until a few had preceded him. His was the half-way house between the settlement of 1785 and that of Bonser's, who marked his ground in 1795.
The Hitchcock family came in 1800, and became connected im marriage with the Feurts, Gabriel Feurt marrying into the family.
James Munn was a Revolutionary soldier and settled here in 1796, or rather at Alexandria, being one of the earliest settlers in that town-not over three or four families there on his arrival. He was with General Washington, crossing the Delaware, and with Crawford in his defeat by the Indians. He was held in high esteem, and was a famous hunter. He brought the first two hand mills in the county.
John W. Millar and his brother Abram located in the county, near the Pike County line, in 1799. They raised corn, and both built distilleries, and were the first to build their own flat-boat, and make a trip to New Orleans. Phillip Salladay, while the date is not positive, came, it is believed, in the fall of 1796, and he was known to be here in 1797. He was one of the first Grand Jurors, and his wife made a memorably visit to the East, going alone and returning. He was an influential man in those early days. He died of consumption at an early day.
John Lindsey came to Scioto County, or what is now under that name, March 22, 1796, and was the second permanent resident of the county, Saml Marshall coming first about five or six weeks previous. He settled at the mouth of the Little Scioto, while Marshall's cabin was about three miles up that stream. He had six sons and two daughters. Captain Jack Lindsey was one of the sons man grown, and married Polly Marshall in the year 1798. Samuel Perry, a young man who came in the following year, 1797, married Margaret Lindsey.
The Cadots came to the French Grant in 1797, and Claudius, one of the sons, became pretty well known. He was one of the volunteers of the war of 1812, and was the last survivor of the volunteers from Scioto County in that war. They erected a distillery in 1798. Lemuel Cadot, a brother, settled in what is now Vernon Township.
Martin Funk settled on land bought of Henry Massie in 1803, built a cabin and started a distillery. Corn could be carried to New Orleans in a liquid stake, in bulk, much cheaper than any other way. Martin Funk's farm was the ground for the militia training, and his son John was the principal musician; he played the fife splendidly. They lived at "Old Town" from 1798, and then moved, as above.
Petre Chabot belonged to the French settlement, locating on the "Grant" in 1799, and built his cabin on what was called Grant Creek; he proved a successful cultivator of the soil.
Thomas Gilruth was one of the hardy pioneers of early days, and settled in Scioto County in 1797. His sons were William, Thomas and James, the latter a preacher and Methodist circuit rider. They were, with their father, the athletes of pioneer days in Scioto County.
Isaac Bonser was a noted character among the pioneers of Scioto County. He prospected the county in 1795, and Aug. 10 of that year selected his claim and notched trees to mark it. He then went East, and returned the following year, landing on the spot he had selected Aug. 10, 1796. Uriah Barber, a half-brother, John Beatty, William Ward and Ephraim Adams came with him. All became permanent settlers of the county, and Uriah Barber prominent in official life after the county was organized.
Colonel Thomas Parker, a soldier of the Revolution, purchased the land where Alexandria stood, in 1787, and under his direction his brother, Alexander Parker, laid out the town in 1796, naming it after himself, in part. The land, some 900 acres, was surveyed in the fall of 1787, and finished April 2, 1788.
Dr. Thomas Waller settled in Alexandria in the year 1801, and was the first resident physician in the county. He was from Virginia, and founded an extensive practice, which covered an extended territory. He was a representative man of his day.
John Belli may be said to be about the first settler of Alexandria, though we hear nothing of his building a cabin within its limits. He was Colonel Parker's agent for selling lots, and a recorder of deeds for Adams County. He was also in the Wayne Indian campaigns. He purchased 1,000 acres on Turkey Creek, locating it in 1795, and had a cabin erected that winter, or early the following spring. He disputed the first resident with Samuel Marshall, and in reality it is doubtful which got his cabin up first. Marshall's we have the date of, and Belli none, and although he located himself, and hired another to do it. He removed to his farm in 1800.
William Lawson settled just east of Massie's land, upon which Portsmouth now stands, joining on its east side. He came in 1799, and built the second brick house in the county, and the first outside of Portsmouth. When the latter town was laid out, as his was the only house about, he boarded the men who did the work. When done, the treatment had been so acceptable to all hands that Colonel Massie offered him a lot for nothing, as an evidence of his good will, but it was declined on the ground that "he did not know what he wanted of a lot in that mud hole."
Uriah Barber died at his residence in Clay Township, near Portsmouth, in the eighty-sixth year of his age. He was a native of Northumberland County, Penn., where he joined the United States army, and served in Sullivan's campaign, and upon the return of peace, when his country no longer required his arms, and with other hardy pioneers from the old States came to the Ohio Valley for the purpose of subduing the wilderness and opening new channels for the enjoyment of the blessings of civil liberty which they had fought to receive.
Major Barber landed at the mouth of Little Scioto River on the 10th day of August, 1796, where Mr. Lindsey had settled the previous year; there he remained a short time, and afterward removed to the west side of the Scioto, near the mouth of Dog Run. In 1803 he erected the first hewed log-house in Portsmouth, some one or two cabins having been previously erected. The house stood on the corner on which the National Hotel now stands, and was designed for a tavern; but owing to the death of Mrs. Barber in 1804, this design was abandoned, and Major Barber engaged in the carrying business on the Scioto River. For that purpose he built a keel boat and made the first trip up the Scioto River to Chillicothe ever made by a keel boat on that river, a fur trader by the name of Dunham having recently navigated the Scioto in a pirogue as far up as that point. Major Barber shortly afterward located on his farm near town, where he resided for nearly forty years, sustaining the character of a good and worthy citizen.
Phillip Noel came to Scioto in 1799, and was in fair circumstances. He purchased a large farm five miles north of Portsmouth, which is in possession of his family. In the war of 1812 four of the sons joined the first volunteer company under Captain Roup. It was a noted family, one of the sturdiest and most enterprising in the county. They were thorough farmers, men of integrity and commanding influence.
Henry Utt a German by descent, a Pennsylvanian by birth, and a hunter by profession for a number of years, settled in Scioto, about the last of the year 1796. He was on the Massie survey and furnished the camp with meat. This was in 1793. After the close of the Indian war he came to the Scioto Valley. He was also with Duncan McArthur's surveying party and others and always in the capacity of a hunter. He told many exciting stories of his hunting years, one of which is here given, because of its singularity, and his escape by the mercy of an overruling Providence. Had he slept much longer a cyclone could have been a zephyr. He said:
While he was in the service of Mr. Massie as hunter, he was hunting on McCulloch's Creek (a tributary of Scioto-Brush Creek), and near night he became tired and concluded to lay down and rest himself. It was warm weather, and not requiring any fire he wrapped himself in his blanket and lay down by the side of a log where there was a good many dry leaves, and soon went to sleep. He slept very sound, and did not wake up till the next morning. When he awoke the first discovery that he made was that he was completely covered up with dry leaves. He was a little alarmed at first, knowing that some mischief was intended for him. He got out of his bed as quick as he could, and held his gun in position to fire if an enemy should be near at hand. He walked off cautiously and concealed himself behind a tree, to see what developments would be made with regard to his careful night's lodging. He had not waited long before he espied an old she panther with her litter of young ones approaching, in a very stealthy manner, the place where he had passed the night. She crawled up within jumping distance, and then gave a tremendous spring and lit on the bed of leaves. No hurricane or whirlwind ever made leaves fly faster than they did there for a few moments. When she discovered that her intended prey had escaped, she looked up quite bewildered and began snuffing the air to see which way he might have gone. Mr. Utt watched her movements closely, and concluded it was time for him to do something. So he drew a bead on the animal's head, and at the crack of his rifle she fell over dead. He dispatched the young panthers, took off the skin of the old one, and returned to camp with the trophies of his victories.
Wm. Montgomery came in the year 1799 and settled on the "Grant." He was a man of industry and genius, and became a successful farmer and miller. He located a mill-site on Pine Creek, now known as Giant Oak Mills, and also put up a flax- seed oil-mill. He was self-educated, a great reader, and made considerable property. One of his sons removed to Hocking County, was the contractor and builder of their court-house and jail, in 1838-'40, and connected with the first furnace erected in that county.
James Cochrane, of Virginia, came in the year 1799. He was a sort of "Jack of all trades," could work at almost anything, and managed in those early days to make a living and raise a large family. There are not many anecdotes and incidents told of those early days. To have secured these a history full and complete should have been written a full half-century ago. A few have come down to us that will beaar repeating, and one is here given of James Cochrane's attempt to capture a bear. It runs thus: "He was riding along the bank of the river by himself one day just after a man had crossed and made his canoe fast to the shore and left it. When Mr. Cochrane came along he espied a bear swimming in the river. He concluded the best thing for him to do was to take the canoe and catch the bear. So without further consideration he got into the canoe and gave chase to the bear. He soon overtook Mr. Bruin who, as is customary with the bear under such circumstances, turned round and clambered up into the bow of the canoe. Bruin was a rather formidable-looking antagonist for a man to attack with nothing but a light paddle in his hands. Not knowing exactly how long it would be before the bear would attack him he concluded that 'discretion was the better part of valor' and so jumped out of the stern of the canoe into the river and swam ashore, leaving Mr. Bruin sole proprietor of the canoe to go where he pleased and report to whom he pleased. Mr. Cochrane mounted his horse and went on his way rejoicing that he had escaped the clutches of the bear so easily. Whether he had to pay for the canoe or not tradition is silent, and what became of the bear and the canoe is equally left in the dark. But it is altogether likely that the man who owned the canoe never heard of it again."
William and Joseph Lucas came in 1795 from Virginia. They settled in Scioto Valley locating the large bottoms north of Pond Creek. Having plenty of means and being men of enterprise they soon had their farms in a high state of cultivation. Wm. Lucas was killed by the falling of a tree, while handling logs to erect a Presbyterian church. The church was never completed. William left a wife and two children, Wm. and Adrian. A tree fell on William and lamed him for life. He was County Commissioner. Joseph Lucas had three sons and two daughters. Captain William Lucas was the father of the above William and Joseph, and came at the same time as his sons, in 1796. He was also the father of Robert and John Lucas and reared his family as Democrats. Of Robert Lucas a history has already been given and of John the following is given:
John Lucas came in with the family, and his war record is given in the War history of 1812. He was prompt in raising a company, and with Captain Roup went to the scene of strife. Captain Lucas on his return devoted himself to the farm for a few years, then in 1819 platted the town of Lucasville, sold a few lots, opened a tavern, and continued the business until 1825, when his death occurred. His house was for several years Democratic headquarters for the party in Scioto County.
Emanuel Traxler of German extraction and a Pennsylvanian by birth, made his home in Scioto in 1796, and built the first house within the corporate limits of Portsmouth, but Massie got the start of him in purchasing the ground. He therefore left and located on the Little Scioto River, entered the land and built a grist-mill, where the Lafayette Mills were since located. He removed to Jackson in 1813. He sunk a salt well, but proved to be a pocket and was pumped dry. This was in 1820. He, however, did not remove from Jackson.
Stephen Cary was a pioneer of 1796, and settled and gave his name to Cary's Run, a small stream in Washington Township, its waters flowing into the Ohio some two miles below the mouth of the Scioto River. He was an energetic citizen and a prominent one. He started the first tanyard in the county, and in 1824 his son William became Sheriff of the county. Stephen Cary proved a valuable citizen to Scioto County.
Samuel G. Jones considered Alexandria his home from the year 1802. He was born in Maryland in 1778, but came from Kentucky to his home at the mouth of the Scioto. He purchased a lot in 1803, for $100, of William D. Thorpe. He was Clerk of the Court of Common Pleas in 1804, being appointed at the June term of that year. He resided in Alexandria until 1810. He then became a farmer, settling on Brush Creek; then engaged, in 1815, in building a mill for General Kendall, and, between being a Justice of the Peace, farm and carpenter work, made a living until 1824, when he removed to Portsmouth. He was a hard-working man, and died in the sixty-third year of his age. On page 150, Book A, June 25, 1805, Portsmouth, are these words: "Thus ends the career of Saml. G. Jones, late Recorder of Scioto County."
William Jones was a brother of Samuel G. Jones. He came to Scioto in 1802, and was one of the men who helped to lay out the town plat of Portsmouth. He received a lot from Massie, and sold it for $5. He was a school-teacher by profession and taught acceptably for many years. He was also a Justice of the Peace for Wayne Township, in 1840. He was a courteous, genial man, and was well and favorably known until death close his earthly career, in the year 1860, aged eighty-five years, having been born in Maryland in 1775.
These sketches are mostly from that valuable record, "James Keyes's Biographical Sketches of the Early Pioneers of Scioto County," for which the writer is under obligation to Mr. Milford Keyes for a copy, a work in interest and research, which to us was invaluable. From other sources has been gathered more of the early history of the pioneers, which tells us much of what and when the early pioneer made his home. Amaziah Davisson, who became a resident of Scioto County in 1800, first settled on Strum's Creek, now known as Storm Creek, near the present city of Ironton, Lawrence County. In the fall of 1799 Davisson sold his place on Storm Creek to Jacob Suitor and purchased a place in Upper Township, above the French Grant.
Christopher Stumps, who built the first mill (a floating mill) in 1798, on the Ohio, sold it and built a small, tub mill, as they called it, on Gennett's Creek, in 1799. He sold this in 1800, to Peter Baccus, or Bacus. [In recording the deed it is spelled "Bacus" and Devers, "Deavers."] The "Gennett" was the first mill in Scioto County run by water power. Joseph Powell settled in 1797, on lot No. 3, on the French Grant. He was a hatter by trade, and made and sold wool hats at $1 each. He had three children-John, Charles and Polly. The latter married Benjamin Butterfield, who settled near where Haverhill now stands. Peter Yingling, first settler in what is now Lawrence County, in 1798, but was Upper Township, Scioto County. William Dollarhide and Allen settled on the French Grant, below and joining Lot No. 3. William had six children-Kitty, Polly, Jesse, Allen, Thomas and Rebecca. Kitty married Joseph Kelly; Polly, John Shope; Jesse, Peninah Gillilan. Jesse Dollarhide volunteered in the war of 1812, and was killed at Fort Meigs. Allen married Polly Boyd; Thomas married Polly Kelly and Rebecca, Josiah Jaynes. Luke Kelly settled on Kelly Run, in Upper Township, in 1802. His wife became a noted midwife in that day. He never lived in Scioto after Lawrence County was organized, which was in 1817. A large number of his children, however, lived, married and settled in the county. Nathaniel Davisson married Elizabeth Kelly; Joseph Kelly married Kitty Dollerhide, as above mentioned, and Polly Kelly, Vincent Powell, son of the hatter. Just on the point on the lower edge of Kelly's Run was located, in 1797, the first distillery, between the Big Sandy and Scioto rivers. And, after Kelly settled, he also bought Stump's floating mill and ran mill and ran mill and distillery. Darby Kelly was a Baptist preacher, and settled on the "Grant." Vincent Ferguson settled on lot No. 2, in 1796. Peter Van Bibber settled the next year near Ferguson's, and just below him. He had several children, and a niece, considered the handsomest young lady north of the Ohio. She soon after married Nathan Boone, the youngest son of the great hunter. Jesse Van Bibber joined the Boones when they went to Missouri, in 1798 or 1799. Gabriel Neff took Jesse's lot, and Daniel Wolf purchased the next below, near the Little Scioto. Stephen, Colvin and Bartley, from Virginia, purchased nearly all the bottom land up to the French Grant. George Austin bought his property of Colvin & Bartley, in 1797. Mr. Gilruth married George Austin's daughter, Rebecca. George Stewart settled in 1797, and bought in the "Grant" in 1799 or 1800, or Gennett's Creek. All of the above, except the Kellys, came within the years 1796 and 1797. William Forister came in 1799, and Peter Bumgarner in 1802. Michael and John Bacus came in 1800, and they settled on Pine Creek, and Peter, as above, on Gennett's Creek. John Davisson settled near John Bacus the same year. Phillip Suitor, son of Jacob, who located on Storm's Creek in 1796, and Joseph Crank were here in 1798. Oaks, Davisson, White and others will be found mentioned in the record of Greene Township. Amaziah Davisson settled on Pine Creek in 1805. The first physician was Josiah Markham. He had five grown sons, who were blacksmiths by trade, and the first in the settlement. They were also supposed to be counterfeiters. Their names were Jacob, William, Moses, Stephen and Randall Markham, Matthew Bartlett drew Lot No. 1, French Grant, and sold it to Thomas Gilruth and the Widow Hempstead, who arrived and took possession, April 8, 1797. Thomas Gilruth was a linen weaver. John Hart and Peter Bacus both lived a while on the Gervais tract, after he disposed of it. Samuel Hunt bought the tract in 1805. Drury Boyington, William Didway, John Fletcher, John Gennett, Andrew Lacroix, Peter Fort and Kimber Barton were all old settlers previous to 1800. William Folsom came in 1806 and was the first known suicide in the county, he killing himself in 1807.
This comprises a large portion of the history of the old settlers up to the organization of the county May 1, 1803. They settled, mostly on the rivers, Ohio and Scioto, and the principal creeks and tributaries. They had their pleasures as well as their trials and troubles. Their amusements consisted of shooting at a mark, running, foot-races, hopping, jumping and wrestling, pitching quoits, throwing an ax, playing ball, swimming, husking-bees, dancing, quilting, etc.
Worthy of Historical Record.
Among the incidents that transpired at that early day for true heroism, undaunted courage, activity of mind and prompt action, was that of Mrs. Mary Kelly, wife of Luke Kelly, referred to above as a doctress. Mrs. Kelly's maiden name was Keiser. In company with two lady friends and Joseph Crank, before mentioned among the early settlers, they started to cross the Ohio River in a canoe. She was the only one of the party who could swim. In crossing, when about two-thirds of the way over, the canoe upset and they went into the river. Mrs. Kelly caught one of the women about as soon as she reached the water and got her to cling to the boat. When the other came up she caught her and managed to get her to the boat and made the two women lock handle across the bottom. Crank was doing his best to keep from drowning and Mrs. Kelly got to him and helped him upon the bottom of the canoe. This being accomplished she swam for the paddle and having secured it returned and gave it to James Crank and told him to paddle ashore. This he did while Mrs. Kelly swam along and encouraged the women to hold on, occasionally giving the boat a push. They all arrived safely on shore, Mrs. Kelly swimming all the way. Thus with prompt action and a mind to comprehend the situation she saved the lives of three persons.
Scioto County Pioneer Life.
Some of the incidents and labors of the pioneers of Scioto County in connection with these sketches may not be out of place, but space compels us to give but a few of the most important. That of building their keel and flat boats, which was no inconsiderate job, will prove interesting to the reader now, and to future generations. The steamboat era brought a great change, and the keel and flatboat soon became things of the past. These boats, however, had their uses, and in their day filled an important place in the transportation of heavy goods. They were made as follows:
"Tall poplar trees were cut to the length required, ranging from sixty to one hundred feet, as needed. It was then hewed to the proper size, or to a square, the full size the tree would make, and then ripped in two with a whip saw. These long heavy timbers could be raised to the height of seven or eight feet by two or three men without the aid of machinery. It was done by raising one end by using a lever and placing a block under it near the middle so that it would nearly balance; then the weight of a man would bring down the end that was up and raise the other end, then place a block near the middle, so as to let it tip the other way. They would then build up a crib of small poles under the middle of the gunwale, as it was called, so that the weight of a man would depress one end to the ground and raise the other up. In this way, by raising and depressing each end alternately, and building their crib as they went along, they could raise it to any required height. Then two men with a whip saw would go to work and rip it in two, at the same time taking a plank two inches thick from each side the whole length for side plank. The gunwales were then taken down and dragged to the river, where the boat was built according to the usual plan of building Orleans boat. When the boat was built and the crop gathered, they then had to wait for a rise in the river. When the rise came, either in the winter or the early spring, they loaded their boats and dropped down to New Orleans. Whatever they got for their boat and load constituted the proceeds of their year's labor. They then took a deck passage on some steamboat and returned home to go through the same process again. It generally took a year to raise a crop, built a boat, take it to market and return. There was very little cash outlay in the operation, for they could do all the work themselves, and whatever they got was clear gain. This mode of doing business was kept up till the Ohio Canal was finished, in 1832. Boating in those days was quite different from nowadays. It was done in keel boats-a craft, the hull of which was much like modern canal boats, but much lighter and generally smaller. Larger keel boats were manned by about twenty hands. In early times it was the custom and business of some men to make a trip from Pittsburg to New Orleans each year. They went down 'under oars; and with half dozen or so pairs worked by stout men they made good speed. They took down flour, pork, beef, beans, onions, etc., and brought up cotton, hemp, tobacco, etc., to Pittsburg. Many of these boats were managed by Canadians who seemed much to fancy their mode of life. As the boats went up they were pushed by poles on the shore side while oars were worked on the outside. The average up-stream velocity was twelve miles per day. This was the transportation facilities of pioneer days. The contrast with the present is something wonderful to contemplate.
What They Drank.
This was not all. The culinary department of those days also showed some queer arrangements and makeshifts when the high art in living at this day is considered. It might be interesting to take up what they called tea and coffee in those early days, or what, more properly speaking, were a substitute for these necessary articles of comfort. Among the articles the articles used for drinks can be mentioned sassafras, sage, sycamore (more properly called plane tree), wheat and rye. It was something extra to have coffee more than once a week; this was not because they did not love the drink, nor because they were "stingy," but simply because money was scarce, and because coffee was dear. Coffee was sold at 50 cents a pound and not thought high. It was generally found on the table in its purity on Sunday morning, very rich with cream and sugar, and the little "shavers" were indulged in a cup if they had been very good Saturday and Sunday morning, in anticipation of this treat. Sassafras was much used in sugar time in the spring, so also spice wood and sage were used throughout the year; but what can sycamore mean? Yes, this common sycamore was used as a beverage. The tree was cut into the redwood and the chips of the red were taken to make tea of. The tea is said to have had a beautiful color and a fine flavor. Wheat and rye occupied the place of our coffee. Rye was best. In preparation it was the same as that of coffee, with which wheat and rye was often mingled. The custom of one good lady was to "scorch" ten pounds of rye to every pound of coffee, and mingle them; then put the mixture up in tight jars, and it was imagined that the one pound retained its own virtue and imparted also ten-tenths to the rye, so that it was all came out good coffee. These were some of the necessities of our ancestors.
A Short Bear Story.
Bears, although not quite so common as deer, wolves and turkeys, were still found in considerable numbers among the hills and ravines of Scioto County. In 1798, when Isaac Bonser was in process of erecting his grist-mill on Bonser's Run, the following incident occurred, related by his son, Samuel Bonser: The neighbors had all gathered at the mill to help Mr. Bonser raise that important structure, leaving their families at home, but as usual carrying their rifles with them. Mrs. Lindsey and Mrs. Bonser, who had been left on that day, saw five bears enter the river, on the Kentucky side. They waited awhile, until they had nearly reached the Ohio side, when Mrs. Lindsey said to her dog Watch, "Bear!" The dog knew the meaning of the word. No sooner had the wild animals got ashore than Watch followed by the other dogs, took after them, the two women following them and cheering them on, until ever bear had taken to a tree. As their husbands had their guns with them, they were at a loss how to get their game, until Barley Monroe, an old hunter, was attracted to the spot by the baying of the dogs and the cries of the women, and shot every bear. The game was divided among the house-raisers, Monroe living so far away that he refused to share it. Mr. Bonser says when one dog would tree a bear all the dogs would know it by a peculiar bark of the animal, and break for the place, while if he would tree a raccoon they would pay no attention to his barking.
From Mr. Samuel Bonser comes also this account of going to school: The first school-house built in the county stood on the place where the Widow Yost now lives, near Sciotoville, about one-fourth of a mile from the Ohio River. The house was put up in 1805 or 1806. It was a log building, of course, the heavy door hanging on the cumbersome wooden hinges, cracks covered with greased paper for windows. The chimney was composed of sticks and mud, the jambs of wood, with a few rocks thrown in to protect the wooden back wall. The first school was taught by an old reed-maker, named Reed, a Virginian, of pretty good education, who had fifteen scholars, for which he received $1 per scholar for three months' tuition. At noon and at morning and evening he plied his trade vigorously. Some scholars walked from the mouth of Munn's Run to this school. Here Mr. Bonser first learned to spell.
The next teacher, one Ayers, a lame man, he says was "as cross as the devil."
Other Names of Pioneers-1796 To 1806.
The space at our disposal will not admit us to give biographical sketches of all the pioneers of early days as much as they are deserving and to us a pleasure in doing so, and the reader must be contented to read over the names of many others who left the imprint of their strong and rugged nature upon the future destiny and material progress of Scioto County. This list is a portion of the names of the old settlers who were residents of the county within its first decade:

| | |
| --- | --- |
| Adams, Francis | Bacus, John |
| Andrews, A. A. | Belt, Levi |
| Armstrong, Joseph | Bevins, Thomas |
| Barton, Kimber | Buckles, Robert |
| Beasly, John | Brown, John |
| Bacus, Christian | Buck, Thomas |
| Bacus, Peter | Buck, Massie |
| Brady, William | Deed, George |
| Bacon, James | Dew, James |
| Bartlett, Edward | Dick, James |
| Barnett, Henry | Digest, Solomon |
| Boynton, Asa | Dillon, Edward |
| Burt, Benjamin F. | Dollenhide, Wm. |
| Byers, Wm. | Dollenhide, Allen |
| Ballenger, Asa | Dollenhide, Jesse |
| Bowers, Geo. | Drury, Lawson |
| Barkalow, Johnson | Dunn, Wm. |
| Barnes, Jno. | Dunn, John |
| Barnes, Peter | Dupont, Marion |
| Burens, R. P. Geo. | Dysart, Thomas |
| Carey, John | Dysart, Joseph |
| Carteran, Francis | Dyer, Phillip |
| Campbell, Wm. | Edwards, John |
| Chandler, Ellis | Elsworth, Jacob |
| Charpentier, Antoine Louis | Emmons, Wm. |
| Church, Joel | Engle, Christopher |
| Clopper, Nicholas | Feurt, Benjamin |
| Clark, John | Feurt, Gabriel |
| Clark, James | Feurt, Francis |
| Collins, Thomas | Fitzer, John |
| Collins, Andrew | Fuzel, Evans |
| Corn, William | Furee, John |
| Crawford, Samuel L. | Fletcher, James |
| Crull, Samuel | Fount, Benjamin |
| Curran, Alexander | Gallant, John |
| Curran, Joseph | Gardner, John |
| Curran, Mathew | Ginat, Jno. B. |
| Clough, John | Glaze, Airhart |
| Clingman, Jacob | Goodwin, Daniel |
| Canaday, Peter | Graves, John |
| Carroll, John B. | Graves, Lewis |
| Carroll, Sr., John B. | Graves, John |
| Cutler, Jonathan | Greer, Wm. |
| Chapman, James | Greer, Robert |
| Chambers, Aaron | Guthery, Thomas |
| Clark, Samuel | Gilkison, James and Jno. C. |
| Clingman, John | Groninger, Jno. |
| Coberly, Wm. | Groninger, Jacob |
| Cockerel, Jesse | Groninger, Abraham |
| Collins, Wm. | Groninger, Leonard, born 1804 |
| Cutler, Pliny | Hall, Eskridge |
| Darby, Sanders | Hamilton, Benjamin |
| Davis, Alvan | Hamilton, John |
| Davisson, Amaziah | Henry, Samuel |
| Davisson, Nathaniel | Hepler, Jacob |
| Davisson, John | Hesler, John |
| Davidson, John | Harmon, Middleton |
| Deavers, James | Harris, Wm. |
| Deavers, Wm. | Hammett, Geo. |
| Deavers, Jno. | Hitchcock, Jesse |
| Hitchcock, Caleb | McQuick, Archibald |
| Holland, Francis | Nelson, Jonathan R. |
| Hunt, Samuel | Nichols, Thomas |
| Hunter, Archibald | Nicholas, Jacob |
| Hunter, James | Noel, Sr., John |
| Hutchins, Caleb | Noel, Jr., John |
| Jackson, Wm. | Noel, Jacob P. |
| Johnson, John | Noel, Isaac |
| Johnson, Warren | Noel, Daniel |
| Jones, Wm. | Noel, Absalom |
| Jones, Caleb | Noel, Nicholas |
| Kerr, John | Noel, Phillip |
| Keiser, Andrew | Offnere, Jacob C. |
| Kells, John | Orm, Nathan |
| Kikendall, Henry | Orm, John |
| Kelly, Luke | Osborn, Ezra |
| Kelly, Joseph | Pangborn, Thaddeus |
| Kelly, John | Patton, Jeremiah |
| Laforgy, John | Peck, Wm. H. |
| Lee, Charles | Plowman, Michael |
| Lionberger, Peter | Pollock, John and Joseph |
| Liston, Perry | Powers, Wm. |
| Logan, John, Sr. | Price, Wm. |
| Loyd, Johnston | Rankin, Hugh |
| Lowry, Thomas | Reardon, Thomas |
| Marett, Hezekiah | Reardon, John |
| Malone or Mahone, Sam'l | Reardon, James |
| Martin, Turner M. | Rector, Fredric |
| Mastin, Chas. T. | Reed, Samuel |
| Maquet, Anthony | Richart, Anderson C. |
| Meigs, J. | Richards, Thomas |
| Merk, James | Ridenour, Fredric |
| Montgomery, Wm. | Rinely, Henry |
| Monroe, Daniel | Robey, Wm. |
| Moore, John | Rooke, Jno. |
| Moore, David | Rooke, John |
| Moore, Phillip | Roup, David |
| Moore, Allen | Russell, Wm. |
| Morgan, Thomas | Salladay, George |
| Morgan, Thos. | Salladay, David |
| Morgan, Peter | Salladay, Samuel |
| Moore, Peter | Scott, Thomas |
| Mulholland, Chas. | Seabring, Thomas |
| Musgrove, Elijah | Shackford, Josiah |
| Mustard, Enos | Shealy, Henry |
| McCauley, James | Shelpman, Spicer |
| McCartney, Daniel | Shelpman, Wm. |
| McConnell, Robert | Shoemaker, Jacob |
| McConnell, John | Shope, Stephen |
| McDougal, George | Shope, John |
| McDougal, Richard | Simmons, Stephen |
| McDougal, Daniel | Simpson, John |
| McKinney, Jr., Daniel | Smith, Dennis |
| McKinney, David | Smith, Isaac |
| McGlocklin, James | Smith, John |
| Smith, Robert | Vincent, Jerry |
| Smith, Stephen | Waber, Jacob |
| Stewart, Paul | Way, Thomas |
| Stockham, Wm. | White, Tapley |
| Stockham, Aaron | White, Matthew |
| Stover, John | White, John |
| Stroud, Wm. | White, Elisha |
| Swarr, Samuel | White, Thayer D. |
| Swenney, Thomas Wm. | Wedding, James H. |
| Swords, Wm. | Wilcoxson, Walter |
| Sumner, Lewis | Wilcoxson, Thomas |
| Talbott, Wm. | Wilcoxson, Geo. W. |
| Taylor, John | Williams, Septha |
| Terry, Daniel | Williams, Thomas |
| Thomas, Arnold | Williamson, Joseph |
| Thompson, Reese | Winkler, Charles |
| Thompson, James | Wilson, Hiram |
| Thorpe, Wm. D. | Wolsey, Joseph |
| Throne, Conrad | Woods, Jno. |
| Travis, Ezra | Worley, John |
| Travis, Daniel | Woods, Jno. |
| Turner, George | Worley, John |
| Turner, Jno. R. | Wright, Sr., John |
| Utt, Jacob | Wright, Matthew |
| Van Armond, Benjamin | Wright, William |
| Vastine, John | Wright, Edward |
| Wycoff, Mary | Yingling, Peter |
The Settlement of the French Grant
By Thayer D. White
Among the first settlers of the upper part of Scioto County, lying on the Ohio River, was a colony of French, numbering nearly a hundred families and adult individuals without families, who immigrated from France in 1790. ON arriving in this country and touching at Philadelphia and Baltimore, they came up the Potomac River to Alexandria and there disembarked, crossed the mountains to the Ohio River and settled at Gallipolis. Many of these emigrants had bought land of the agents of the Scioto Company. This company was a failure and a fraud, and failing to get the land from the company, tried to purchase of the Ohio Company a portion of the tract they had purchased from Congress. The Ohio Company failing to pay for all their lands, sold to the Scioto Company such amount of land as they could pay for, at the same rate and payment they had purchased of Congress. The Ohio Company secured 1,500,000 acres of land, and the Scioto Company failed in paying for any of the Ohio Company's purchase, and were considered a fraud, and the poor French immigrants had paid their money and go no land. The action taken by the Ohio Company will be found at the close of the first chapter of this history, including a letter from Judge Cutler. Mr. J. G. Garvais, a man of high character and influence, and General Rufus Putnam took great interest in the emigrant's favor. Stephen Duponsan, of Philadelphia, was employed as an agent to secure from Congress, which was then in session in Philadelphia, if possible, a grant of land to the French settlers at Gallipolis.
In March, 1795, Congress granted to the French at Gallipolis 24,000 acres of land, to be located and surveyed under the instruction of General Rufus Putnam. Absalom Martin, the surveyor, divided the tract into ninety-two lots, which were numbered in order. A few men were still not supplied with land, and, in 1798, Congress granted eight lots more of 150 acres each, at the lower end of the former grant on the Ohio River. J. G. Garvais was granted 4,000 acres out of the 24,000 which was not numbered into lots. Mr. Garvais laid out a portion of his tract, which included part of the Ohio River bottoms, into town lots and outlots, after the plan of the rural villages, and named his town Burrsburg, in honor of Aaron Burr, who was then quite popular. As the French were poor, Garvais proposed in a letter to Duponsan to give him a number of tickets to draw lots in his town, or to give him 200 acres of land fronting on the Ohio River. Duponsan chose the 200 acres which Garvais located on the upper corner of his tract, being sixty-four rods fronting on the river and running back for quantity; made a deed and acknowledged the same before Kimber Barton, the first Justice of the Peace in the French Grant, and the deed was recorded in Book A, page 1. In 1832 Thayer D. White purchased this 200 acres of Duponsan for $1,000 cash. The town of Burrsburg was a failure. Garvais cleared a few acres, built a log house sixteen feet square, set out some fruit trees, and kept bachelor's hall, having no family. It was in this cabin that he entertained the celebrated traveler and scholar, Volney, the Professor of History in the Normal School of France, who visited this country in 1797, and who, on his return to France, published an account of his visit to the Scioto settlement.
But few of the French ever settled on the "Grant," preferring to remain at Gallipolis. Some that came to the "Grant" sold out and left, and one, a Mr. Fisho, who owned the lot now known as Burk's Point, after making considerable improvement, left and was never heard of afterward, and no one ever came to claim the property. The names of those who became permanent settlers on the "Grant" and are still represented by descendents, were Vincent, Chabot, Cadot, Valodin, Duduit, Bartvaux, Lacroix, Duthy, Faverty, Serot and Andre. Considering their want of experience in clearing up the wilderness the settlers made good progress, and in a few years had fine farms and fruit orchards. The only thing that would bring money was good peach and apple brandy, and distilling fruit was resorted to and a good article was made by them. The French immigrants suffered much from their want of experience and a fear of the Indians, and, secreting himself, lay out all night, freezing his hands and feet, it being a very cold night, from which he suffered greatly. William Duduit had been a coachman in Paris, was stout and active, and became very expert in handling the canoe, and made several trips to Gallipolis and to Limestone, now Maysville, Ky., and always without adventure with the Indians, as he kept constantly on the watch for his dusky foe. He married a French woman after he came to Gallipolis, by whom he had four sons and five daughters. They married, and are represented by the names of Gillin, Waugh, Copper, Stuart, and Phineas Oaks. The sons were William, Frederick, John and Desso, who lives in New York. They all have families. William Duduit's first wife died and he married Zair Lacroix, by whom he had two sons and four daughters. The sons were Edward, of the Madison Furnace, and Andrew, who lives in Kentucky. They both have families. One of the four daughters died unmarried; two of the others married John and Isaac Peters; the other married a Mr. Ridenour. The oldest survivors of the French settlers here in the "Grant" were John Baptist Burtraux, who died at ninety-four years of age, and Mrs. Vincenet, who was the last survivor of the French colony here. She was nearly a hundred years old at her death.
About the year 1800 J. G. Garvais sold his 4,000 acre tract (except 200 acres he conveyed to Duponsan), to Samuel Hunt, from New Hampshire, and returned to France. Hunt went to work and made great improvements in clearing the land of the heavy growth of timber, and built a two-story house of hewed oak timber forty feet square, with a stone chimney in the center nearly large enough for a furnace stack. There came here with Hunt Joel Church, who married here and settled on Gennett's Creek. When Greene Township was organized he was made Township Clerk, and continued in that office for more than twenty years. He died at home on Gennett's Creek about 1857. Of Church's sons, Rowell, the oldest, is in Texas. The whereabouts of the other two sons is not known. One daughter married Andres Haley, a Red River planter, and lives in Louisiana; Emeline became second wife of E. H. Oaks, and the third married a Mr. Nurse.
Mr. Hunt kept several men at work besides those engaged in building his house, and undertook to drain the big pond, which was mostly on his land. At that time, and many years afterward, about one-third of the Ohio River bottoms was shallow ponds and slushes which would dry out in August and September, poisoning the atmosphere and causing ague and bilious fevers that few unacclimated persons escaped from. Mr. Hunt died in 1806, a victim to the unhealthy condition of the country; and his brother in New Hampshire, who would not go to a place where a brother had been so unfortunate, sold out the Ohio property, or traded it for property in New Hampshire. Mr. Asa Boynton, of Haverhill, N. H., after making a journey to Ohio and viewing the property, became the purchaser in connection with Matthew White and Lawson Drury, and they moved to Ohio with their families in 1810. White had 850 acres of the Garvais tract, which was taken off the lower side of the tract, and Drury a strip sixty-four rods wide in front, next to the Duponsan lot, on the upper side of the Garvais tract, and covering the back end of the Duponsan lot; the rest belonged to Boynton was industrious and enterprising, and of the stock needed to develop a new country. It was difficult at that early day to get money for produce, and Boynton built a flat-boat and took a load to New Orleans; took his return passage home on the steamboat Congress, and was thirty-one days getting to Louisville.
Mr. Boynton had built in 1813 the best horse mill then in the country, which enabled him to make good flour. The only disadvantage was, the bolt had to be turned by hand. It he ground for a customer and furnished the team, he took one- fourth toll; if the customer furnished his team, he took one-eighth toll. Boynton, in connection with his millwright, Mr. Skinner, and Mr. Thurston built a water mill on Storm's Creek, in the hills back of where Ironton now stands, where sawing and grinding were done. Boynton sold E. H. Oaks seven acres off his upper corner of the river, and next to that an acre to Madam Naylor, a sister of Mrs. Serot, who married Dr. Andrew Lecroix in Alexandria. Shortly after the death of her husband Mrs. Naylor, then a young woman, removed to Baltimore, and did not come to Ohio until 1823, bringing with her a daughter, Sally, who married James S. Fulsom. Mrs. Naylor kept the first dry-goods store in Haverhill.
Mr. Asa Boynton, one of the most prominent of the earlyy settlers, was born in Lynn,Mass., March 4, 1760, and was married to Mary Edmunds in 1782; settled in Haverhill, N. H., where he lived until he emigrated to Ohio. His family that came with him besides his wife was four sons and five daughters. In 1813 the oldest son, Joseph, married Betsey Wheeler, daughter of Major Wheeler, settling were Wheelersburg now is, and who emigrated from Bethlehem, N. H. Joseph died in 1817. Charles Boynton, the second son, married Rhoda Sumner, daughter of Captain Sumner, who emigrated from Peacham, Vt., in 1812 or 1813. They were married March, 1814. Charles Boynton died August, 1837. Cynthia, the second daughter was married to Bejamin Lock in December, 1814. Lock was from Massachusetts, a carpenter by trade. Lydia, eldest daughter, was married to James B. Prescott November, 1815. Lydia Prescott died February, 1825. The third daughter, Lucy, was married to George Williams, a Pittsburger, who at first principally followed keel boating, in the capacity of Captain. He died in 1832, of cholera. William L. Boynton, the third son, was married to Nancy Feurt Jan. 1, 1822. Polly Boynton was married to Thomas H. Rogers Jan. 1, 1822. Rogers followed boating in the capacity of steamboat Captain for many years, and led a useful and industrious life. He served one term as County Commissioner, and died July 11, 1870, leaving his third wife with one daughter, and four sons and two daughters by his first wife living.
Jane Ann Boynton married Thomas Whittier December, 1822, who died soon after, and his widow afterward married John Duthy, who was of the French stock. Asa Boynton, Jr., married Julia Batraux Dec. 25, 1828. Both were good and industrious citizens, and accumulated a handome property. He died July 11, 1879, and his wife about two years after.
John Boynton, the youngest of Asa Boynton, Sr.'s, children, was born in Ohio in 1811; was married to Felicity Batraux, and died Aug. 15, 1848, Felicity, his wife, dying Feb. 7, 1852, leaving three sons, who served in the Union army and are still living.
The family of Matthew White were but recently from England when they came to the "Grant," and consisted of the two old people and two sons, Matthew and Edward, young men when they came. The old people died soon after they came. Matthew married the Widow Rector, sister of Kimber Barton, one of the earliest settlers. Two other sisters of Mr. Barton married respectively Ellis Chandler and a Mr. Day.
Matthew White had three children, twin daughters and a son. Edward, who, like his Uncle Edward, never married; he died young. One of the daughters married Dr. James Vanbeber, who subsequently settled in Newport, Ky.; the other married Franklin Carrol, and Frenchman, of Gallipolis. The two girls, joint heirs, sold their land, which was composed of all that part of the White tract that lay in the Ohio River Bottom, to Alexander Lacroix. Matthew White attended the farm. Edward, although he never learned a trade, was very ingenious, and generally employed in pattern making at the furnaces. Both the brothers died at about fifty, and were conspicuous for their intense loyalty to England.
Lawson Drury, the other purchaser of the Garvais tract, had four sons and two daughters. The eldest, Ann, married Alexander Beatty and died soon after. Betsey became the second wife of Carter Haley, settled in Kentucky, and is represented by a numerous family of sons and daughters. Lawson married Ann Smith, and in 1831 sold his farm to E. H. Oakes, moved to Illinois and settled in Morgan County. Charles, the second son, went away with Dr. Bivins in 1819, and settled in Missouri. George married Miss Cartney, and he and the Cartney family moved to Indiana and settled. Harvey, the youngest, married and settled in Burlington, Lawrence County, Ohio, and was killed by lightening while sitting in his porch a few years since. The elder Lawson Drury was the first Postmaster in French Grant; kept the first ferry across the Ohio to Greenup; held the office of Associate Judge and Justice of the Peace. He sold his part of the land to Phineas Oaks, having previously sold the ferry property to William Thomas, and went to his son Charles in Missouri, as he had been living without any of his family for years. His wife died soon after he came to Ohio.
At this distant day it is hard to say who were the first settlers, other than the French. Commencing at the upper line of the French Grant, Thomas Gilruth, Vincent Furgeson, John Haley all settled here before 1800. Lower down in the Grant, the Feurts, four brothers by the names of Bakers, several families by name of Patton, a family of Salladays and William Montgomery at the lower end of the Grant. Montgomery was the most useful and enterprising of that class of settlers. Almost unaided, except by his two oldest sons, he built a dam across Pine Creek and erected a saw and grist mill, which was the first mill on the creek. He afterward built a much better mill for grinding grain at the other end of the dam, on the upper side of the creek, all of which are still standing. The next mill on the creek was built by one of the Pattons, a few miles above Montgomery's, which is still kept. Afterward Charles Kelley built a mill on the creek, near the upper back corner of the French Grant.
The Salladay family owned and made a good improvement on the lower lot in the Grant, and sold the lower half to Hezekiah Smith; the upper half belonged to Matthew Curran, whose wife was a Salladay. In the spring of 1815 he sold to Bethuel White and moved to the interior of the State. The Salladay family were afflicted with consumption, and had a family burying ground on a ridge, at the lower line of the old farm. Samuel Salladay had died during the fall of 1815 and was buried there. Two or three months after they took him up and Mat Wheeler cut him open and took his heart, liver and lungs; they were burned up in fire prepared for the purpose, the family sitting round while they were burning, hoping it would arrest the disease. Mrs. Curran was not present, but she and her sister, Mrs. Bradshaw, died within a year. George Salladay was the only one that lived to a reasonable old age. The adventurous Samuel Hunt was the cause of bringing a good many people here from New Hampshire and the contiguous part of Vermont. From Vermont came the Kimballs, Haleys, prominent person in Captain Sumner, with a married son, Henry, a young son named Horatio and four daughters. The oldest, Rhoda married Robert Lucas, afterward Governor of Ohio for four years; Maria married Dr. Reynolds; Margaret married Mr. Whitmore, and Horatio married a daughter of Robert Lucas by a former wife. Sumner bought and settled on the two French lots Nos. 8 and 9, where Joshua Oaks lives, and had built in 1814 and 1815 the large frame house now occupied by the Oakses. He came to the county in 1813.