MENU:

If you have a submission or update for the USGenWeb Archives Newsletter, please feel free to email that link to arc_rwr@ev1.net.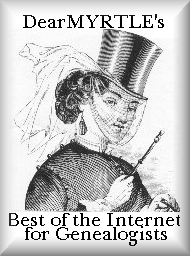 You are the [an error occurred while processing this directive]
visitor to this page!
July 3, 2000
CENSUS IMAGES ONLINE IN THE USGENWEB ARCHIVES: — Table of Contents
NEW ADDITIONS:
TEXAS
USGenWeb Archives Census Project
Census Additions/Updates

KENTUCKY
As we all celebrate the 4th and reflect on our Independence and the freedom we enjoy I hope we will all remember those who fought and died for us. "Some Gave All" says it all.
Maria Troutman, Union Co Ky ACC and KyGenWeb Archivist, lives in Germany and she recently went to France where she took a bunch of photos and sent them to me to share with everyone. Although this is a Ky page many of you will want to link to it, especially these states which are mentioned:
Oh, Ma, Tx, NJ, Ca, WV, NY, Il, Ok, Va, Mo, ND, Ga
Maria tells me she is going back soon and will take more photos.
I'll say no more but please take some time to visit this page. I think that Maria will have made some people very happy with these photos.
Happy 4th of July everyone!
MARYLAND
Caroline County