MENU:

If you have a submission or update for the USGenWeb Archives Newsletter, please feel free to email that link to arc_rwr@ev1.net.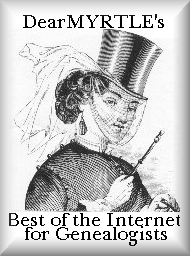 You are the [an error occurred while processing this directive]
visitor to this page!
April 3, 2000
CENSUS IMAGES ONLINE IN THE USGENWEB ARCHIVES: — Table of Contents
NEW ADDITIONS:
Volunteers needed to index each county census from the online images. For more information on volunteering in this worthy enterprise, contact cen_img@yahoo.com. Please visit the USGenWeb Archives Census Project if you are interested in transcribing any county of any state census.
USGenWeb Archives Census Project
Census Additions/Updates

OTHER USGENWEB ARCHIVES SUBMISSIONS THIS LAST WEEK:
NEW HAMPSHIRE
Belknap County