William J. Parker

This is William John Parker, husband of Allethea Lawhon & father of Marcellus Hartwell, my great-grandfather.
He is written about in the History of Terrell County.
Wm. J. Parker was b.5-25-1812 in Warren Co, GA & d.1903 in Dade City, Citrus Co, FL. His parents were
John Prescott Parker and Rachael Kelly of NC.
Allethea Lawhon was born in Washington Co, GA b.8-4-1814 & d.12-7-1883 in Terrell Co. Allethea's father
was Noel Lawhon b.1766 d.9-1849 of Cumberland, NC, married to Sarah Bethune b.abt 1774 d.aft 1850.
Noel & Sarah's children were Nancy, Cynthia, Sarah Barbara, Martin, Noel jr, John b.abt 1797,
Daniel b.9-1803, Angerona b.1806 & Allethea.
William and Allethea married 4-25-1833 & had Jessie, Julia, John Lawhon b.abt 1834, Sarah Cynthia b.abt 1836,
Daniel Franklin b.abt 1838, Eustace Dawson b.abt 1840, Wm. Harrison b.1841, Allethea Josephine b.5-2-1842,
Margaret Louisa b.abt 1845, Angerona b.abt 1848, Esther Permelia b.abt 1851 & Marcellus Hartwell b.5-1860 d.1895
in Citrus County, FL. He is buried next to his father WJ Parker in Citrus Co, FL.
Marcellus married Ellen Hasseltine Jennings 12-13-1880 in Terrell.
See Lott Jennings Family
.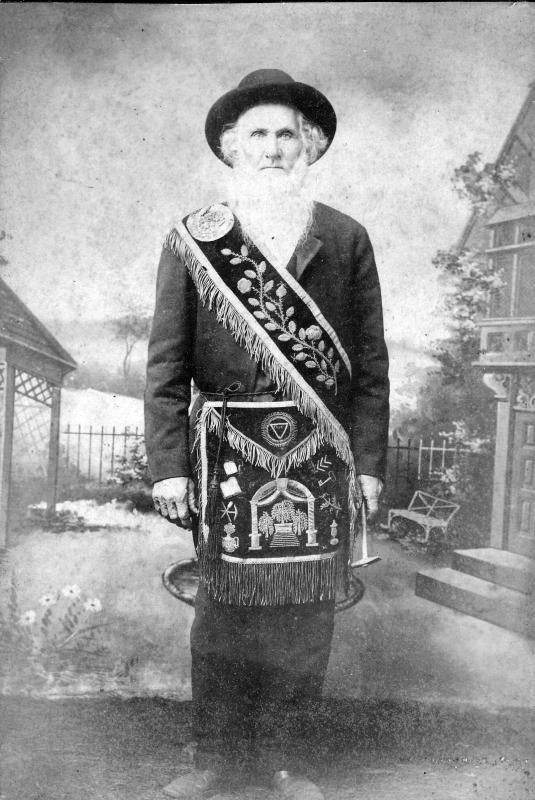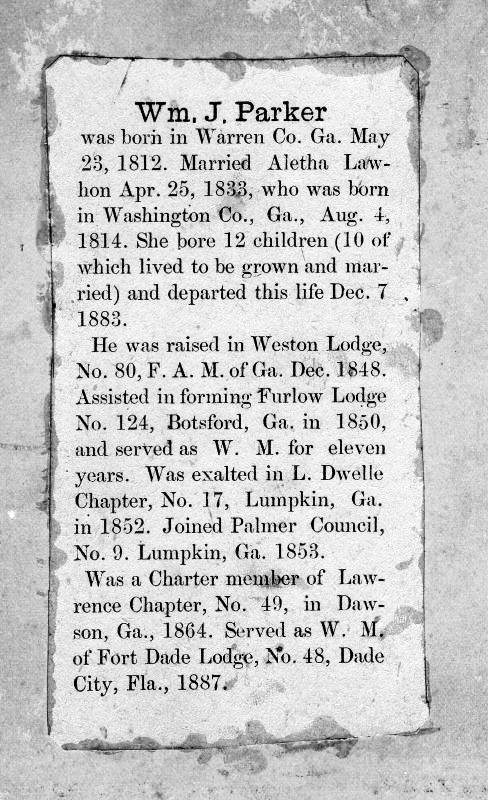 ************************************************
Copyright. All rights reserved.
http://www.usgwarchives.net/copyright.htm
http://www.usgwarchives.net/ga/gafiles.htm
************************************************
This file was contributed by: Belva Gurr (belvad@bellsouth.net)
Please Help!!
Click here or here to transcribe and send in your records!
Or submit files for this County directly to:
Debra Crosby

Email Registry For Contributors
Any time you see this symbol

next to a name, they have registered their e-mail address at
The Registry
. This will be their current address.

Copyright © 1997 - 2022 The USGenWeb Archives Project