Sumter County
Georgia USGenWeb Archives Project
Photos



Sumter County Georgia Archives - Photos
Lott Jennings & Family
This is my grandfather Marcellous Harvey Parker's family.
They were from Edgefield Co, SC and Terrell/Lee/Sumter Counties in GA.

Lott Jennings, s/o William Jennings & 2nd wife Elender Etheredge, was born in SC, 8-31-1828 and
died 5-26-1899 in Sumter Co, GA. He married Mary Matthews, d/o Bud Cade Matthews & Matilda Perry,
who was born in SC, 8-2-1829 and died 10-9-1913. They are both buried at St. Marks Lutheran
Church's cemetery, Sumter County.
Mary Matthews' first husband was James Dozier, father of B. (Bud) Pertilla Dozier b.1853, James died in 1854 in SC.
Lott & Mary moved to the Terrell County area before 1870, with their children "Tiller", William Buchanan,
Martha Matilda Caroline "Carrie", John Tillman, Ellen Hasseltine "Hassie", Benjamin Lott & "Dump" or "Dumpling" - Ellen Fannie.
My great-grandmother, Hassie, married Marcellus Hartwell Parker, s/o William J. Parker & Allethea Lawhon
(d/o Noel Lawhon) on 12-13-1880 in Terrell County. Their children were: Mary Allie, William Jennings,
Mattie Lee, Marcellous Harvey, Lottie & John Hartwell.
Marcellous Harvey Parker married Gladys Belva Reese, d/o Rowell Augustus Reese & Alice Lila Brady
(d/o William David Brady & Mary Paul) on 7-2-1911. Their children are: Murrell Harvey, Oeland Reese,
William Lee & Verma Gladys.

clockwise 1st picture
Pertilla Dozier, Mary Matthews (Mathis?) Dozier Jennings' son by 1st husband James Dozier

2nd picture

Back row: Mary Smith, Lottie Parker McDonald and Carrie Veatrice "Carrie Vee" Etheredge
2nd row: Hattie Etheredge, Ellen Hasseltine Jennings Parker, John Tillman Jennings and wife Ozella Howell Jennings
1st row: ˝ of Murrell Harvey Parker, William Lee Parker, Oeland Reese Parker, Vesta Jennings Shaw and twin Lester Jennings

3rd picture

John Hartwell Parker and Lottie Parker McDonald, youngest children of Marcellus Hartwell Parker & Hassie Jennings

4th picture - Mary Matthews Dozier Jennings

5th picture - Lott Jennings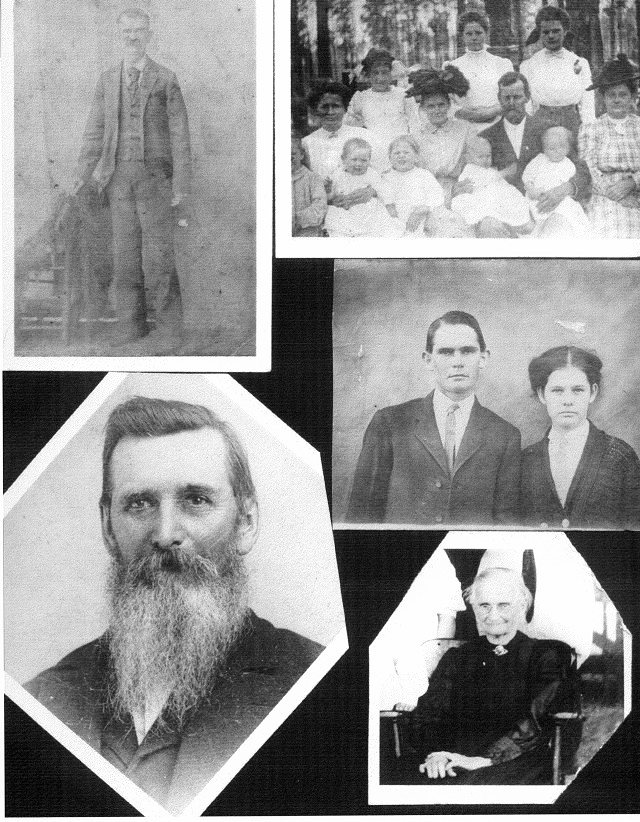 Please Help!!
Click here or here to transcribe and send in your records!
Or submit files for this County directly to:
Debra Crosby

Email Registry For Contributors
Any time you see this symbol

next to a name, they have registered their e-mail address at
The Registry
. This will be their current address.
This page was last updated on--Friday, 24-Oct-2008 05:35:32 EDT

Copyright © 1997 - 2017 The USGenWeb Archives Project