USGenWeb Archives Project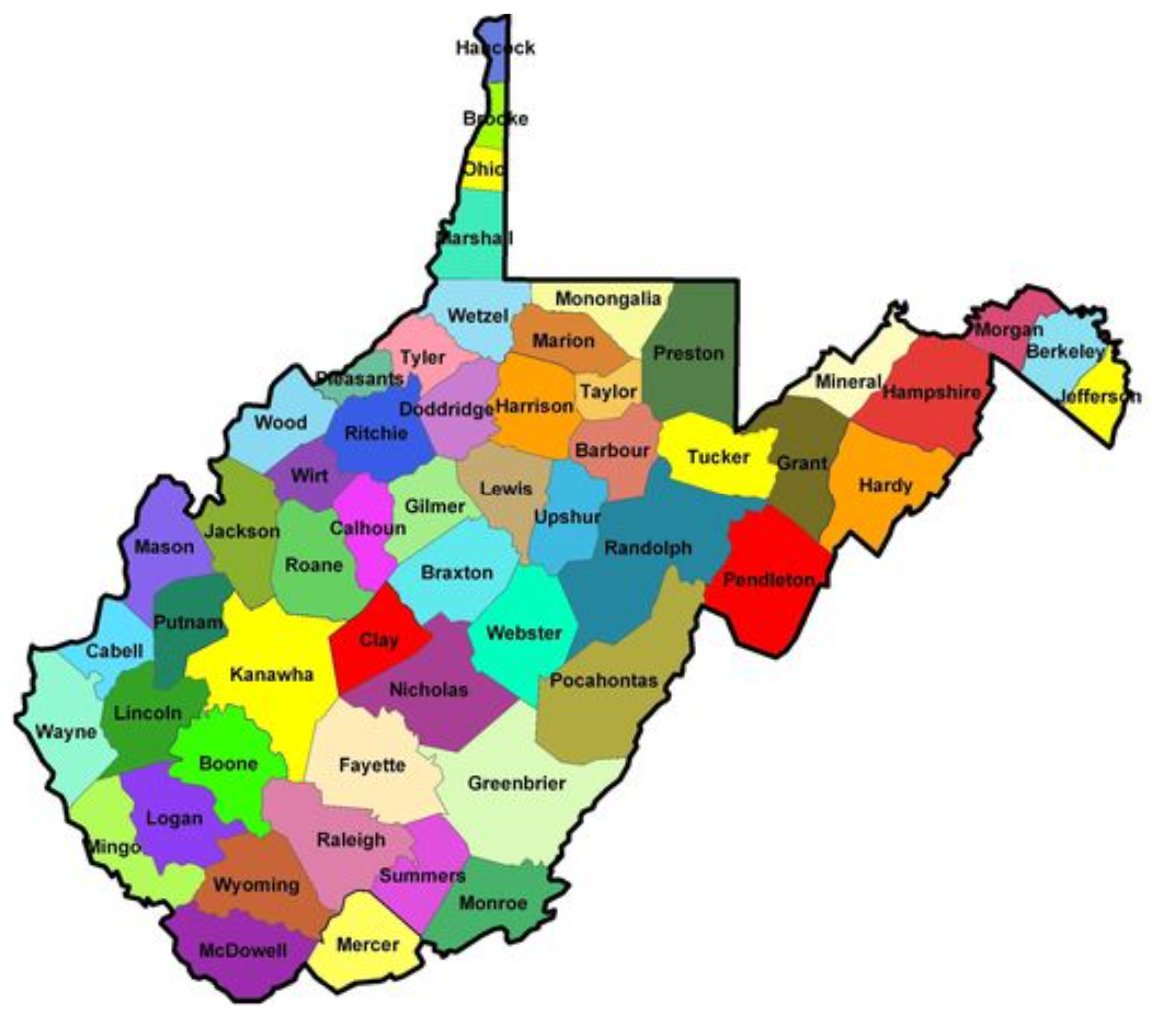 {click on image for larger view}

West Virginia




West Virginia Gained Statehood in 1863 Capital is Charleston.




USGenWeb Archives Project NOTICE:

In keeping with our policy of providing free information on the Internet, data may be used by non-commercial entities, as long as this
message remains on all copied material. These electronic pages cannot be reproduced in any format for profit or for other presentation.

Do you have records you would like to share with others? We are looking for volunteers to share the information and records they may have accumulated during their searches. You can contact Debra Crosby - temporary

for information (please put WV Archives in the subject line) on how to submit your information to be included in the USGenWeb West Virginia Archives Project, or use our Auto-Submission Forms by clicking here, or here. If you can't find how to submit your specific information on the forms, email it to me.

Below is an index of all of the counties in West Virginia. Click on the county name to view the archives that are online now. We cannot do lookups for you. We are also submissions based. If we do not have the file online, we cannot locate it for you-- check back later. Or, if you find it in the meantime, consider submitting the file so the next researcher isn't as frustrated!
The counties below are color coded to reflect who the county file manager is. You should try to contact the county file manager before contacting me, but if you have trouble reaching a county file manager or have a more state specific question, please contact Debra Crosby - Temp File Manager

Also, all of the counties that are bright yellow do not have a county file manager currently. If you want to be a county file manager and help out with the maintenance of these pages, email me, and if you have information or questions about those counties, email me as well.
---
---
Statewide Files
These are lists ONLY ONLY ONLY of files which are better placed into historical categories or biographies of families which are of statewide significance will be placed here. Unfortunately we are unable to house gedcoms or family trees, outline descendant charts or tiny tafels here. For miscellaneous vital records, see below. All other files will be filed with the county they concern, listed above!
---
Miscellaneous Data Files - Unknown County
---
[ USGenWeb Archives ] [ West Virginia USGenWeb Home Page ] [ USGenWeb ]
Table of Contents maintained by: Debra Crosby - temporary

, State File Manager

[an error occurred while processing this directive] [an error occurred while processing this directive] [an error occurred while processing this directive] [an error occurred while processing this directive]

This page last modified Saturday, 18-Feb-2023 15:21:40 EST