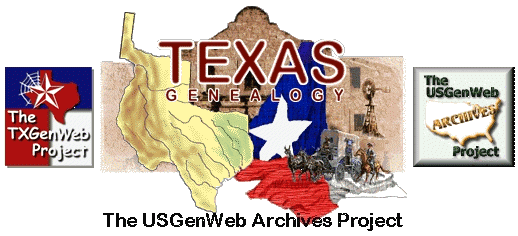 Nolan County Archives Table Of Contents
Photos Submitted by: Janie Healer Davis
(click on each photo to enlarge)


Alfred Cyrus & Mattie Mae "Pat" (Hammond) Healer
They had lived in Nolan Co. since the 1930's.
My paternal grandparents


Elex Edward & Minnie Lee (Cardwell) Healer family - 1924
Back, L-R: Dealva, Lawrence, Oscar Vern, Lewis & Alfred Cyrus Healer.
Front, L-R: Elex Edward, Minnie Lee (Cardwell), Francis Edward "F.E."
& Mattie Mae (Hammond) Healer, holding Laura Naomi Healer


Rev. Francis Edward Healer & Mary Louise (Cook) Healer
Rev. Francis Edward Healer married Mary Louise Cook on June 01, 1941, at New Live Oak Baptist Church in Taylor Co., TX.
They built a home in Sweetwater, TX. in the late 1940's. F.E. & Mary Louise Healer lived in the same house at (709 Pease Street)
until F.E.'s death in 1994. Mary Louise moved from the house to a house in the northeast part of Sweetwater a couple of years later

F. E. Healer in Kentucky- 1944
When stationed at Ft. Knox, KY.

Rev. F.E. Healer
Abt 1990
"Hotter Than Hell In The Hurtgen Forest"
By: Francis E. Healer
Co. D 709 Tank Battalion


The Healers Go to Church - 1950's
Every Sunday we all dressed in our best clothes & went to Church.
We are a family of Baptist Ministers.
L-R:Rev. Alfred Cyrus Healer, Mattie Mae Hammond Healer and their sons,
Rev. Francis E. (F.E.) Healer & Rev. Carl T. (Thurston) Healer


Naomi & Nate Koch - Wedding Photo - 1944
Laura Naomi Healer & Nathan Edward "Nate" Koch were married 02/27/1944 in Midland, TX.
Nate Koch was stationed at Pyote AFB, near Monahans. Naomi Healer was working for Western Union at the base.

Naomi Healer Koch - Obit 1999
Obituary for Laura Naomi (Nell) Healer Koch, from the Clarkston, Michigan Newspaper



The Thurston Healer Family - Jan. 15, 1973
Carl Thurston Healer married Elva Mae Russell.
Back, L-R: Carl Darwin (Don) Healer, Charleton Yewell Healer, Lt. Col. Carl T. (Thurston) Healer.
Front, L-R:Elva Mae Russell Healer, Kathy Jayne Healer, Madeline Carol Healer.


Bob, Jean Greg & Bobby
Henthorne Christmas 1975
Aurelius Henthorne II married LaJuana Jean Healer.
Robert Aurelius Henthorne III (Bobby) is Bob's son by a previous marriage.
Jon Gregory (Greg) Henthorne is the son of Bob & Jean Henthorne


F.E. and Louise Healer Family - 1993
This was the last Christmas before my father passed away.
Back, L-R: James Edward Healer, Rebecca Sue "Becky" Healer Jobe, Francis Marion "Frank" Healer, Janie Mae Healer Davis,
Anita Louise Healer Jones. Seated: Francis Edward (F.E) and Louise Cook Healer


The Healer Family - 2003
This photo was taken at the 80th birthday of Mary Louise Cook Healer,
wife of Francis Edward (F.E.) Healer and matriarch of this "bunch". Too many to list
Back to Nolan County