MILLER-WINGARD CEMETERY
TOPO# 51
LOCATION/ADDRESS: Albert Delfert, Johnstown, PA
DIRECTIONS: From Tire Hill at light, go N on Rt 403, turn left on Soap Hollow Rd, go 1.4 mi, turn right onto Blough Rd, go 0.9 mi. Park on right side of road at curve near a sand pit. Cemetery approximately 100 yds on top of knoll on downside of knoll. Cemetery runs downhill from top to bottom. Walk straight along pit and to the left. 24 graves, many inscribed.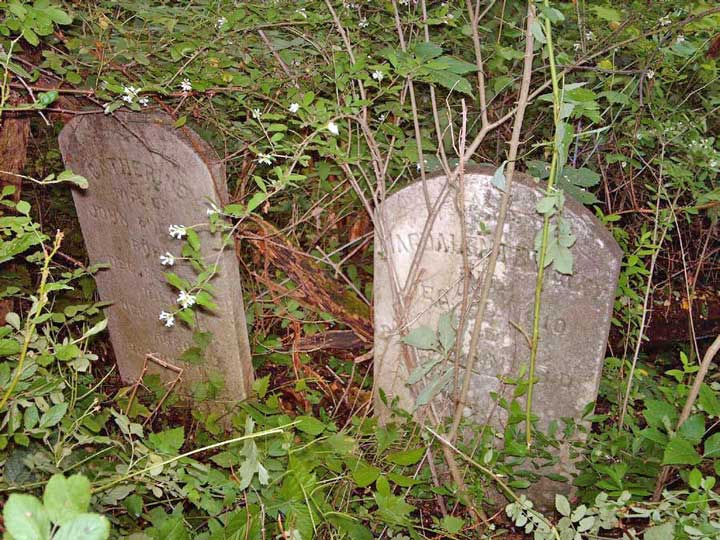 INFO SOURCE: Somerset Planning Commission
WPA - AKA: Ambrose Swope
LATITUDE: 40 15 58N
LONGITUDE: 78 55 47W
ADDITIONAL COMMENTS: Very difficult to access. Site is in need of restoration. Inquire of Adrian Keafer for exact location.
PHOTOS: 6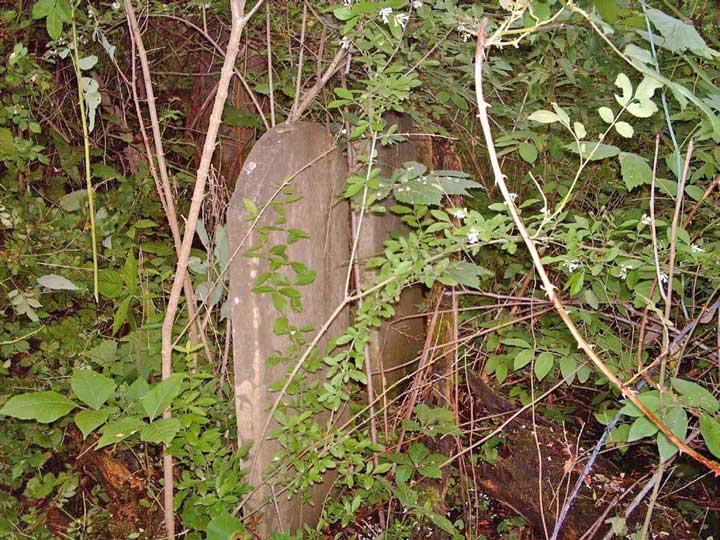 Gravestones in Miller-Wingard Cemetery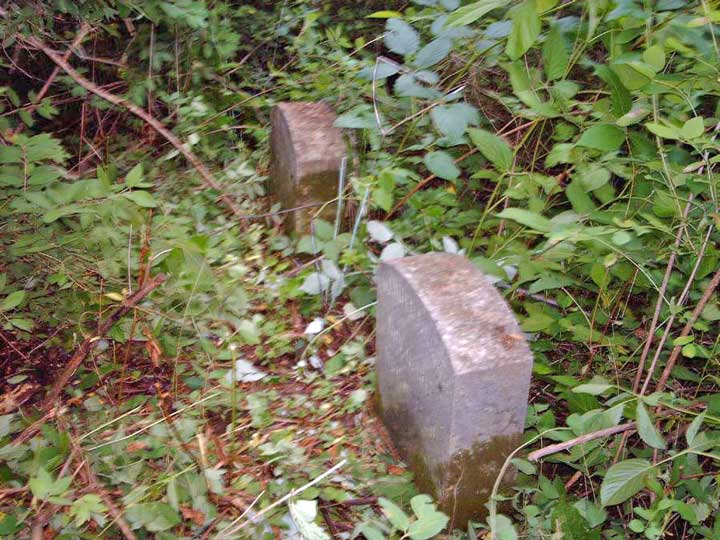 Miller-Wingard Cemetery gravestones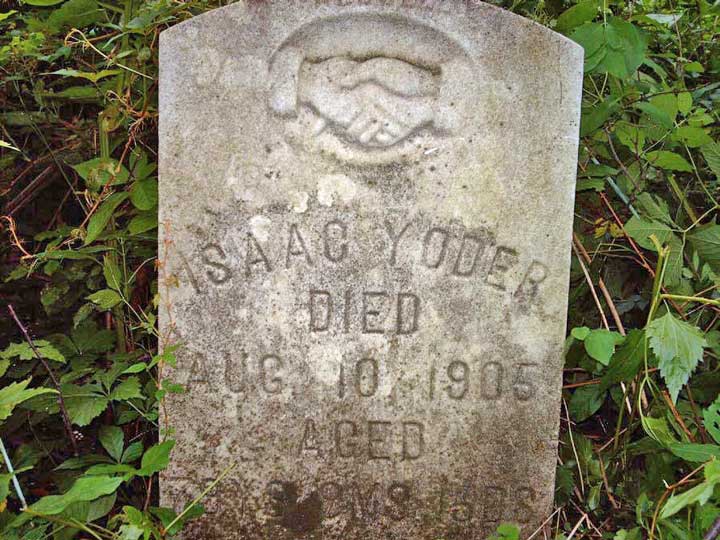 Isaac Yoder gravestone in Miller-Wingard Cemetery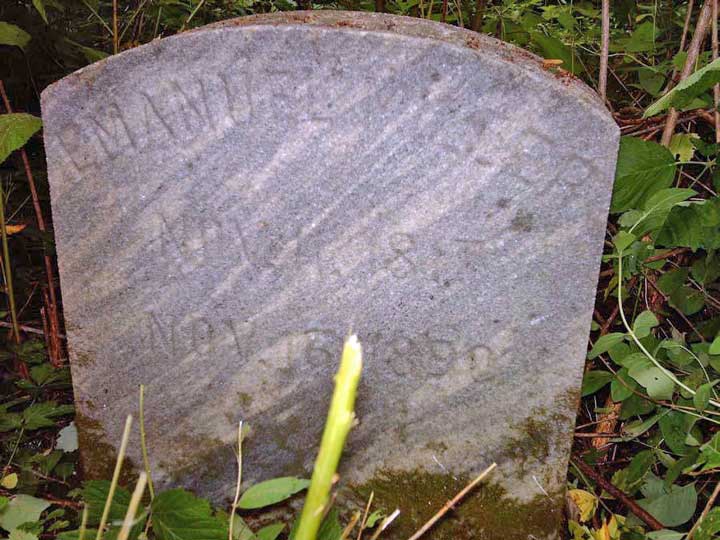 Emmanuel Miller gravestone in Miller-Wingard Cemetery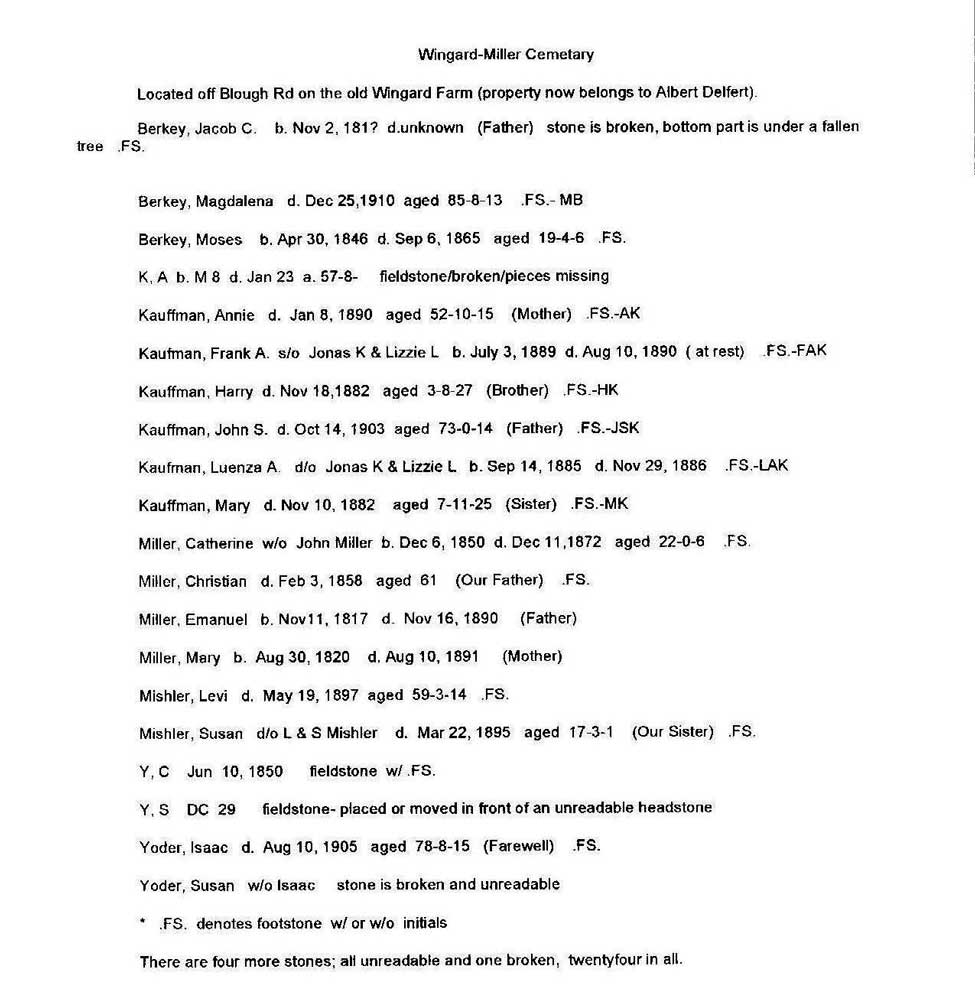 List of burials in Miller-Wingard Cemetery