Ludolph
Cemetery
Spring Township, Perry County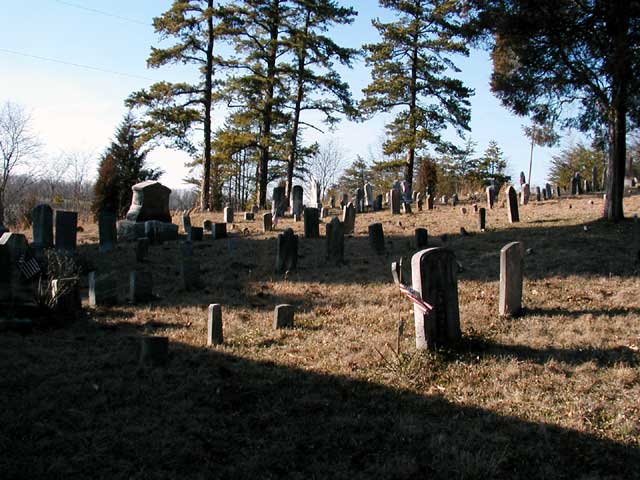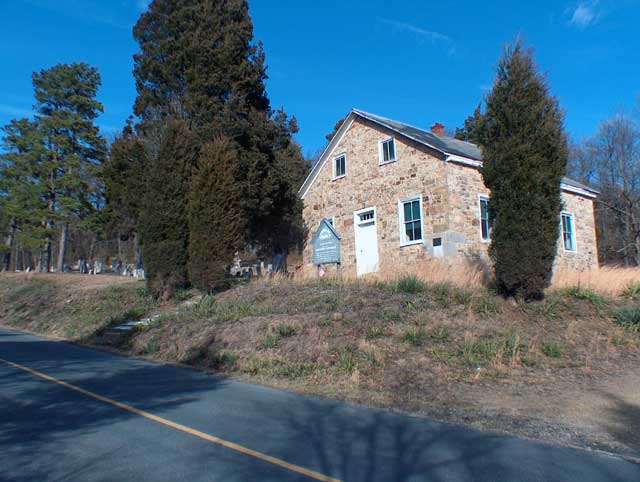 Photos
contributed by
Serena, Allison
and
and
Karl Miller
Henry ADAMS 6/4/1829-1/16/1875, aged 45y 7m 12d
Jane ADAMS d. 6/18/1855, aged 65y
William ADAMS d. 3/12/1868, aged 50y 11m 25d
George W. ALBERT 5/15/1827-4/29/1864 Corporal Co. H 47th Regt. PA Vol. War of Rebellion, died on board steamship Yaron and buried at sea, with wife Elizabeth ALBERT 2/24/1831-3/7/1905
Jane ASKINS 4/3/1788-11/4/1866, aged 78y 7m 1d, wife of William Askins
William ASKINS d. 7/21/1851, aged 65y 6m 24d
Barbara BAKER d. 12/5/1847, aged 64y, wife of William Baker
Edward L. BAKER 3/21/1894-9/12/1953, presented by son Frankie
Heady BAKER d. 8/31/1863, aged 5y 2m, daughter of John and Catharine Baker
John BAKER d. 6/29/1873, aged 55y 10m 11d
Wm. BAKER d. 8/27/1848, aged 94y
Geo. BISTLINE d. 9/12/1863, aged 70y 5m 19d, funeral sermon by Rev. Sahm
George A. BISTLINE 1856-1923, with wife Mary J. BISTLINE 1861-1921, and daughter Maggie M. 1883-1885
Jane BISTLINE d. 5/10/1875, aged 81y 4m 17d, wife of George Bistline
John BISTLINE d. 11/20/1880, aged 57y 11m 25d
Margaret BISTLINE d. 10/13/1903, aged 78y 1m, wife of John Bistline
Matilda BISTLINE d. 11/17/1880, daughter of John and Margaret Bistline
Miles G. BISTLINE 1896-1964, PVT U.S. Marine Corps WW I
Joseph BLACKLAY 2/19/1849-3/20/1875, Aged 26y 1m 1d, G.A.R.
John BLACKLIA d. 8/10/1861, aged abt 75y
Cornelius BLAIN d. 7/29/1849, aged 66y 6m
Amos L. BLUMENSCHEIN 5/5/1912-11/12/1967
Amos M. BLUMENSCHEIN 1864-1934, aged 69y 10m 3d
Bennie E. BLUMENSCHEIN 1897-1902, with S. Lizzie BLUMENSCHEIN 1910-1910
John F. BLUMENSCHEIN 6/15/1893-2/15/1960, with Eva I. BLUMENSCHEIN 5/21/1895-4/5/1948
Sarah A. BLUMENSCHEIN 1875-1960
Barbara BURKEPILE d. 10/25/1858, aged abt 66y, wife of George Burkepile
John Geo. BURKEPILE d. 3/22/1855, aged 65y 8m 20d
Elizabeth CARL d. 9/2/1845, aged 71y 5m 21d, wife of Isaiah Carl
Andrew CHAPMAN d. 7/1867, aged abt 94y
Mary CHAPMAN d. 4/13/1860, aged 76y, wife of Andrew Chapman
Ernest CLELAN 1904-1985
Ernest CLELAN 8/6/1904-1/10/1985, with Olive P. CLELAN 5/7/1913-8/20/2002
Patsy Ann CLELAN 1936, Infant
C. Maurice CLESS 1903-1969
Claude M. CLESS 1903-1969, with wife Helen G. CLESS 1922-2005, and son Lester R. 1945-1945
Harvey L. CLESS 1873-1944, with wife Sara E. CLESS 1876-1928
John C. CLESS 1909-1990, with Wilma O. CLESS 1913-1990
Unknown CLESS (possibly Lester R. d. 1945, who is shown on an undated earlier transcription)
Albert C. CLOUSER 1910-2004, with Vertie C. CLOUSER 1911-1966
Benjamin N. CLOUSER 9/24/1934-6/19/1979
Carol Lee CLOUSER 1955-1963
Cornelius B. CLOUSER 1880-1945
Mabel A. CLOUSER 1934-1998
Thelma V. CLOUSER 5/25/1920-6/2/1995
James Ottis COLEMAN d. 4/15/1868, aged 10m 19d, son of S.S. and Maggie A. Coleman
Ora S. COLEMAN d. 12/11/1869, aged 1m, son of S.S. and Maggie A. Coleman
Amanda COOPER d. 6/1/1847, Aged 9m 3d, daughter of J.B. and Sarah Cooper
J. B. COOPER d. 10/19/1866 aged 63y 1m 25d, with wife Sarah COOPER d. 11/19/1902 aged 82y 8d
Kate M. CORMAN 1846-1886
John DIEHL d. 6/27/1847, aged 42y 10m 12d
Abraham S. DILE d. 11/30/1899, aged 62y 5m 3d, G.A.R. Co. I 208th Pa. Vol. Inft.
Eliza Jane DILE d. 7/13/1866, aged 24y 9m 29d, wife of Abrm Dile
Frances Amanda DILE d. 6/26/1865, aged 1y 11m 22d, daughter of Abrm and Jane Dile
Wm. DILE Co. A 101st PA INF, G.A.R.
Caroline DUM d. 7/26/1846, aged 11y 11m, daughter of Fredk and Susanna Dum
Jacob S. DUM 12/4/1850-10/27/1858, aged 7y 10m 23d, son of William and Sarah Dum
Sarah DUM 7/27/1827-10/7/1858, aged 31y 2m 10d, first wife of William Dum
Sarah Jane FLEISER d. 9/9/1852, aged 9m 11d, daughter of Henry and Mary Fleisher
Elizabeth FLEMING d. 5/21/1861, aged 79y, funeral by Rev. S. Kuhn
Andrew FOOSE d. 8/20/1850, aged 1m, son of William and Eliza Foose
Charles D. FOOSE d. 9/27/1865, aged 1y 9m 18d, son of Henry and Susan Foose
Eliza Comp FOOSE d. 8/18/1899, aged 76y 2m 2d, wife of William Foose (same stone)
Elmer E. FOOSE d. 9/1/1853, aged 11m 9d, son of Henry and Susan Foose
Harry C. FOOSE 1874-1928, with Rose A. FOOSE 1875-1949, and Maud M. FOOSE 1901-1903
Henry FOOSE d. 12/7/1907 aged 74y 5m 22d, with wife Susana Shadow FOOSE d. 4/19/1895 aged 57y 9m 5d
Ida M. FOOSE 1925-1992
Infant FOOSE d. 5/26/1867, aged 28d, son of Henry and Susannah Foose
John W. FOOSE d. 9/24/1862, aged 2y 2m 21d, son of Henry and Susan Foose
Mary E. FOOSE 5/30/1916-1/27/1939, Mother
Mary Jane FOOSE d. 3/16/1851, aged 2y 1m 25d, daughter of William and Eliza Foose
Mary Jane FOOSE 1939-1950, Daughter
Michl. FOOSE d. 1/5/1858, aged 65y 5m 22d
Rachel Jane FOOSE d. 11/28/1852, aged 9y 11m 16d, daughter of Asa and Margaret A. Foose
Raymond C. FOOSE 1900-1965, with Mary Ann FOOSE 1906-1990
Raymond James FOOSE 1925-1927, Son
Samuel S. FOOSE 1855-1940, with wife Frances J. FOOSE 1854-1922
Susanna FOOSE d. 10/7/1881, aged abt 82y, wife of Michael Foose
William FOOSE d. 12/5/1898, aged 78y 2m 6d, same stone as Eliza
George FOUST d. 1/11/1858, aged 25y 10m 27d, son of Henry and Mary Foust, G.A.R.
John S. FOUST d. 3/31/1868, aged 25y 6m 4d, son of Henry and Mary Foust
Abraham FRY 1859-1917
Catharine FRY d. 2/22/1870, aged 35y 4m 27d, wife of David Fry
Earl R. FRY 1896-1969, with wife Grace R. FRY 1906-1983 (death year per SSDI)
Harry E. FRY 3/5/1896-2/3/1946, with Rella M. FRY 5/24/1899-5/23/1958
Jane FRY d. 5/4/1853, aged abt 70y, wife of John Fry
John FRY d. 3/20/1863, aged abt 83y
Maggie C. FRY 1865-1944
Robert FRY d. 2/23/1895, aged 67y 9m 17d, Co. H 47th Regt. PA Vol.
Sarah FRY d. 4/6/1856, aged 36y 11m ?d, wife of David Fry
John M. GARLIN 9/6/1868-1/14/1948, with Sarah J. GARLIN 3/27/1872-9/2/1943
Mary C. GARLIN 9/10/1900-4/10/1927
Michael GARLIN d. 9/22/1884, aged 69y 5m 2d
Sarah A. GARLIN d. 4/6/1891, aged 52y 11m 24d
Elizabeth GEHR 1827-1905, with Mary GEHR 1826-1905, Daughters, same stone as Jacob, Sarah, J.B., G.W. and L.F. Gehr
Jacob GEHR 1784-1859, with wife Sarah GEHR 1802-1878, Father and Mother, same stone as Elizabeth, Mary, J.B., G.W. and L.F. Gehr
J. B. GEHR 1831-1869 buried near Shiremanstown PA, with G. W. GEHR 1836-1911, and L. F. GEHR 1838-1903, Sons, same stone as Jacob, Sarah, Elizabeth and Mary Gehr
Gertrude M. GOOD 1897-1967
Robert J. GOOD 7/16/1919-1/9/1985, S Sgt US Army WW II
William J. 1894-1977
Geo. W. GOODLING 1857-1923, with wife Sarah A. GOODLING 1860-1924
John K. GRUBE d. 10/9/1909 aged 83y 9m 8d, with wife Sarah Ann Baer GRUBE d. 6/27/1909 aged 76y 9m 26d
Susannah HASSINGER d. 1/28/1855, aged 22y 8m 3d, wife of Sam'l Hassinger
Franklin P. HOOVER 1853-1922, with Bertha C. HOOVER 1865-1945, Sara C. HOOVER 1894-1896, Lottie A. HOOVER 1892-1918 and Luella M. HOOVER 1888-1933
Sean A. HYDE 1967-1981
Xemina JACOBY d. 5/19/1851, aged 1y 2m 19d, daughter of Reuben and Mary Jacoby
Elizabeth KELL d. 3/15/1862, aged 35y 2m 12d, wife of John Kell
James A. KELL d. 2/28/1884, aged 25y 6m 18d
Lizzie KELL d. 6/16/1862, aged 3m 6d, daughter of John and Elizabeth Kell
Virginia A. KELL d. 7/30/1860, aged 2m 12d, daughter of John and Elizabeth Kell
W. P. KELLER Co. I 190th PA INF, G.A.R.
Robert Henry KINDER d. 3/3/184?, aged 3y 3m 25d, son of John and Susanna Kinder
Abrm KISTLER d. 9/1/1858, aged 60y 9m
Christiana KISTLER d. 4/16/1885, aged 84y 4m 1d, wife of Abraham Kistler
John KISTLER d. 9/29/1893, aged 56y 10m 29d, of Co. K 7 Regt. PA CAV, G.A.R.
John Gruver KISTLER d. 2/16/1886, aged 3m ?d, son of John S. and Lydia Kistler
Lydia Ann KISTLER d. 11/12/1885, aged 45y 10m 14d, wife of John S. Kistler
Mollie KISTLER d. 9/10/1886, aged 14y 10m 2d, daughter of John S. and Lydia A. Kistler
Oliver C. KISTLER d. 3/29/1879, aged 3y 6m 9d, son of John and Annie Kistler
Sarah Jane KISTLER d. 9/27/1858, aged 19y 5m 24d, daughter of Abrm. and Christina Kistler
Walter KISTLER 1868-1928
Ida Mae KITNER 1890-1932
Henry KOCH d. 11/17/1846, aged 75y 4m 15d
Daniel C. KOCHENDERFER d. 9/6/1865, aged 2y 6m 28d, son of John and Ellen Kochenderfer
Jacob Charles KOCHENDERFER d. 3/27/1859, aged 1m 12d, son of John and Ellen Kochenderfer
Jonh B. KOCHENDERFER d. 11/30/1898, aged 62y 1m 12d, Co. C 208 Regt. Pa. Vol.
Rebecca E. KOCHENDERFER View 2 d. 12/8/1884, aged 46y 1m 24d, wife of J. B. Kochenderfer
Elizabeth Elen LOY 5/2/1842-6/17/1862, aged 20y 1m 15d, wife of John Loy
James B. LYNCH d. 4/15/1871, aged 3y 2m 11d, son of M.C. and Mary E. Lynch
Letitia Adams McALISTER d. 5/9/1897, aged 68y 2m 27d, wife of Christian McAlister
Cloyd A. MITCHELL 1893-1954, with Lillie M. MITCHELL 1903-1942
Ruth MITCHELL 1941
Jane Lourmer MORRISON d. 12/27/1896, aged 63y 12d, wife of Thomas Morrison
Thomas MORRISON 1846-1926
Amanda Jane MYERS 8/10/1866-6/4/1918
August H. MYERS 8/3/1867-6/17/1919
Mary Ellen NOY d. 8/11/1857, aged 1y 1m 17d, daughter of Isaac and Martha Noy
David PECK d. 4/1/1898 aged 74y, with wife Caroline Perry PECK d. 12/15/1912 aged 73y
Flora E. K. PECK 1879-1921
Harvey T. PECK 1869-1942
Laurence W. PECK d. 11/29/1900, aged 1d, son of W.D. and F. E. Peck
Paul Woodrow PECK d. 1/29/1913, aged 2m 2d, son of H.T. and Florence Peck
Walter D. PECK d. 4/23/1903, aged 29y 7m 3d, Husband
David Grove PERRY d. 6/18/1846, son of Sam'l and Mary Perry
Samuel PERRY d. 11/14/1852, aged 57y 6m
Daniel REAPSOME d. 10/30/1887 aged 71y 3m 26d, with wife Susanna d. 7/16/1902 aged 76y 10m 3d, same stone as William, John, Adaline, Margaret (both of them) and Infant Daughters REAMSOME
Margaret REAPSOME d. 6/12/1846 aged 28y 9m 11d, with Margaret REAPSOME d. 11/25/1864 aged 8y 4m 3d, Infant Dau. d. 7/28/1855 aged 3d, and Infant Dau. d. 4/15/1848 aged 19d, same stone as Daniel, Susanna, William, John and Adaline REAPSOME
William REAPSOME d. 10/11/1914 aged 48y 9m 2d, with John REAPSOME d. 7/1/1865 aged 26y, and Adaline REAPSOME d. 3/13/1909 aged 48y 6m 15d, same stone as Daniel, Susanna, Margaret (both of them) and Infant Daughters REAPSOME
Catharine E. REED 10/4/1864-11/6/1910
John F. REED 1864-1920, with Elmer L. REED 1893-1916
John REEDER d. 12/15/1870, aged 78y 4m 12d
Mary REEDER d. 9/21/1863, aged 34y 11m, daughter of John and Sarah Reeder
Sarah REEDER d. 12/16/1889, aged 82y 9m 9d, wife of John Reeder
Jacob H. REICH 1873-1959, with Florence M. REICH 1879-1922
Daniel RICE 1862-1944, with wife Lillie R. RICE 1864-1938
John RICE d. 5/28/1916 aged 81y 7m, G.A.R., with Catherine RICE d. 5/28/1871 aged 33y
Margaret RICE d. 9/2/1888, aged 22y 2m 12d, same stone as Susan Rice
Pearl RICE 6/11/1887-1/31/1963
Susan A. RICE d. 11/10/1884, aged 20y 7m 9d, same stone as Margaret Rice
Richard E. RUDY 4/26/1954-4/29/1954
David T. SEAGER d. 3/19/1848, aged 10m 13d, son of Jonathan and Sarah Seager
Sarah SEAGER d. 2/8/1849, aged 39y 6m 27d, wife of Jonathan Seager
Mary A. SHEIBLY d. 3/3/1891, aged 63y 5m 3d, wife of Daniel Sheibly
Charles M. SHULER d. 8/13/1868, aged 2y 3m 23d
Marietta SHULER d. 3/16/1856, aged 9y 8m, daughter of John and Nancy Shuler
Nancy SHULER d. 2/28/1858, aged 38y, wife of J. Shuler
Philip SHULER d. 2/25/1909, aged 84y 6m 6d
Jacob SHULL d. 5/6/1861, aged 73y 8d
Magdalena SHULL d. 9/6/1852, aged 64y 2m 9d, wife of Jacob Shull
Harvey M. SMITH View 2 d. 12/24/1876 aged 3y 3m 4d, with Mary F. SMITH d. 12/24/1876, aged 6m 15d, children of David M. and Margaret M. Smith
Hezekiah SMITH d. 7/10/1853, aged 2y 5m 2d, son of Saml. C. and Matilda Smith
David STAMBAUGH 1/23/1803-5/9/1885, aged 82y 3m 17d, an honest, upright, candid, worthy man
Elizabeth K. STAMBAUGH 9/11/1804-12/6/1858, aged 54y 2m 26d, wife of David Stambaugh
Margaret A. STAMBAUGH 11/12/1846-2/26/1854, aged 7y 3m 14d, daughter of David and Elizabeth Stambaugh
Amy L. STRUNK 1976-1982
Edward N. TURNBAUGH 1890-1957
Ida E. TURNBAUGH 1891-1955
Kenneth E. TURNBAUGH 4/11/1912-1915
Sarah E. WEAVER 4/24/1858-7/23/1858, daughter of Michael and Elizabeth Weaver
Mary Jane WERTS d. 9/1/1862, aged 7m 22d, daughter of Dan'l and Elizabeth Werts
Maggie Adora WERTS 8/13/1868-9/12/1871, aged 3y 29d, daughter of Daniel and Elizabeth Wertz
Mary WERTZ d. 1/21/1882, aged abt 85y, wife of Peter Wertz
Peter WERTZ 4/1/1792-10/1/1873, aged 81y 6m
Robert N. WILLIS d. 6/13/1872, aged 41y 3m 1d
Susannah WILLIS d. 1/16/1859, aged 27y 4m 5d, wife of Robert N. Willis
Mary M. WURSTER 1869-1955