Education: 1932 Maroon and Gray, State College High School, State College, Centre County, PA - Administration and Faculty
Contributed by Judy Banja

USGENWEB ARCHIVES (tm) NOTICE
All documents placed in the USGenWeb Archives remain the property of the contributors, who retain publication rights in accordance with US Copyright Laws and Regulations.
In keeping with our policy of providing free information on the Internet, these documents may be used by anyone for their personal research. They may be used by non-commercial entities so long as all notices and submitter information is included.
These electronic pages may NOT be reproduced in any format for profit.
Any other use, including copying files to other sites, requires permission from the contributors PRIOR to uploading to the other sites.
The submitter has given permission to the USGenWeb Archives to store the file permanently for free access.
___________________________________________________________

<![if !vml]>

<![endif]>

Class of 1932
<![if !vml]>

<![endif]>
STATE COLLEGE, PA.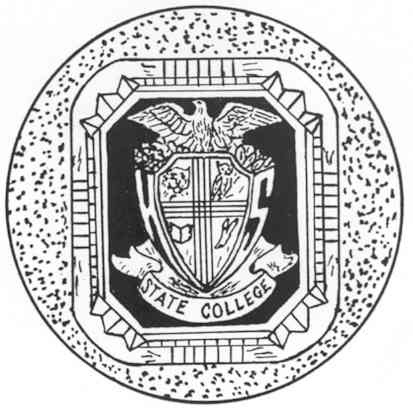 Our Symbols
The State College High School has adopted the standard class seal shown above and, as the class of 1932 is the first to use it, we are making it the symbol of our book.
The Seal consists of four divisions: The Open Book, The Owl, The Lion Cub, and the Winged Foot, which constitute respectively knowledge, wisdom, general organizations, and athletics.
In the Maroon and Gray we are letting the four divisions symbolize the following.
The Open Book symbolizes the Faculty as they open their minds and help us as an open book in obtaining knowledge.
The Owl symbolizes the Seniors, as, having received the most education in the high school, should be the wisest.
The Lion Cub symbolizes the Other Classes and general Organizations. Our high school has been considered as the young Penn State and as their mascot is the lion, we have chosen the lion cub.
The Winged Foot has long been a symbol of Athletics and will remain so in our book.

A TRIBUTE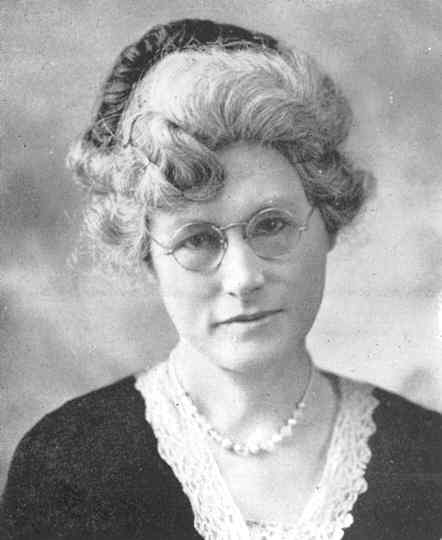 To Miss Laura A. Jones, whose sincere friendship and co-operation with us throughout these past four years we so fully appreciate, we respectfully dedicate this record of our high school lives.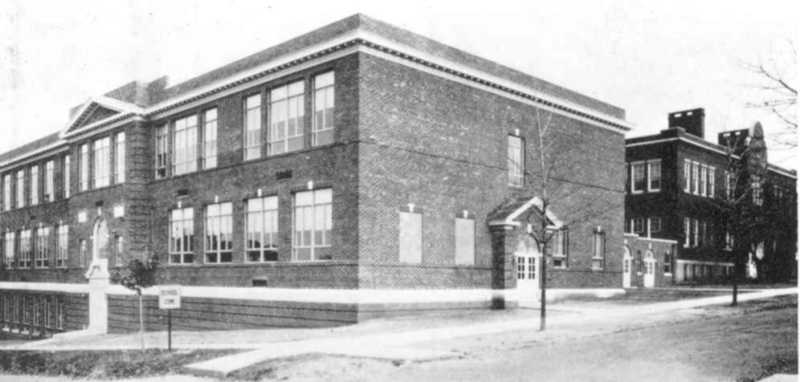 OLD STATE HIGH
For four years the State College High School is viewed in varying manners by the readers of this page. A few regard it as a prison; others as a refuge for intellectual stimulation, social improvement and physical development. For a great number of years this building will be a memory of which the outline above will be a symbol. The fight that you make to hold the traditions that are worthwhile and substitute worthy ones for worthless ones will determine the kind of memories this symbol will bring to you. May every reader be able to sing truthfully and lustily:
"Hail, dear Old State High, loyal and true."
-Jo Hays.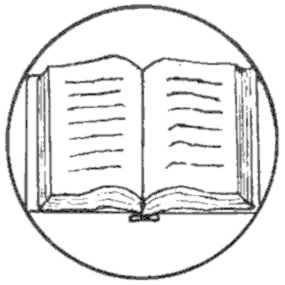 FACULTY
MR. JO HAYS, Ed.M.

Supervisor of Public Schools

Harvard University

Pennsylvania State College

"Now I'll draw you a picture"

MR. WALTER H. PASSMORE, B.A., M.A.

Principal of High School

Algebra

Pennsylvania State College

"Let's 'dope' this out."

MISS LILLIAN A. MILES, A.B.

Dean of Girls, English

Syracuse University

Goucher College

Pennsylvania State College

"A word to the wise is sufficient."

MR. FRANKLIN G. STOVER, B.A., M.S.

History, Civics

Susquehanna University

Pennsylvania State College

"It might be a good idea to look that up."

MISS RUTH V. STOM, B.A., M.A.
English
North Park Junior College
Grove City College
Oberlin College
Northwestern University
Pennsylvania State College
"Your assignment for tomorrow will be, - "

MR. J. W. STRONG, A.B.
General Science, Biology
Denison University
Cornell College
University of Pennsylvania
"Now you kiddies in the back row keep quiet."

MR. HOWARD F. HAIR, A.B.
Physics, Chemistry
Pennsylvania State College
"Little girl."

MISS ELIZABETH PIPPERT, A.B.
Vocal Instruction
Indiana Teacher's College
Pennsylvania State College
"That's not right."

MR. SHUMAN S. WILLIAM, A.B.
Mathematics
Bethany College
Pennsylvania State College
"Do you have gum in your mouth? ? ? ?"

MR. H. CLAIR SMITH
Instrumental Music
Pennsylvania State College
"This music is just that much over our heads."

MISS LAURA A. JONES
Commercial
Banks Business College
Rochester Business Institute
Pennsylvania State College
Columbia University
"Do you agree with that? - Why?"

MR. P. G. ARMSTRONG, B.S., M.S.
Director of Athletics
Columbia University
Notre Dame University
Pennsylvania State College
"Grasp ankles firmly."

MR. THEODORE R. KEMMERER, B.S.
Commercial, Athletic Coach
Susquehanna University
"Take your time in this quiz."

MISS ELIZABETH MORROW, B.A., M.A.
English
Wisconsin University
Wooster College
Pennsylvania State College
"Aw, quit your kiddin'!"

MR. RICHARD J. DETWILER, B.S.
Social Studies, Athletic Coach
Pennsylvania State College
"Have your giggle, and get it over with."

MR. HAROLD L. SCHANBACHER, B.S.
Manual Training
Mansfield State Teacher's College
Pennsylvania State College
"Do it this way."

MRS. EVANGELINE LE GALLEY, A.B., M.A.
Latin
University of Michigan
Ohio Wesleyan College
Pennsylvania State College
"Don't be childish!"

MISS EVELYN L. KIRTLAND
Girls' Physical Director
Battle Creek College
"I'm waiting."

MR. MARTIN F. MILLER, A.B.
French
Dickinson College
University of Pennsylvania
Pennsylvania State College
"Floating down the sands of time on flowery beds of ease."

MR. FORREST L. CROPP, B.A.
History, Problems of Democracy
Clarion State Teacher's College
Pennsylvania State College
"I'll have to brush up on that."

MR. GREGORY H. MORNING, A.B.
English, Mathematics
Susquehanna University
"What's on your mind?"
MISS RUTH SMITH
Mathematics
Bloomsburg State Teacher's College
Pennsylvania State College
"Now you people keep still back there!"
MR. JOHN J. SERFF, A.B.
Social Studies, Athletic Coach
Shippensburg State Teacher's College
Pennsylvania State College
"Don't laugh at your own jokes."