HISTORY OF
Altoona Sunshine Society
ALTOONA, PENNSYLVANIA
1933
Organized - November 4, 1900
Federated - November 10, 1906
Incorporated - May 6, 1912
By Vida W. Decker
JANUARY, 1933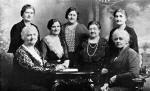 EXECUTIVE BOARD, 1933
Top Row - Mrs. Frank Hunter, Mrs. P. H. Swanger, Mrs. C. E. Bloom
Lower Row - Mrs. G. A. Howell, Mrs. L. W. Borland, Miss Matilda Delo, Mrs. H. P. Wilson
PREFACE
THIS book is intended to review the past years of the activity of the Altoona Sunshine Society. As a succession of happenings the past, even the most recent past, is forever gone if not recorded. In selecting material for this volume, the historian has attempted to record only the important doings. In reading books and books of old minutes, some of a quarter century ago, poorly written and incomplete, some important event may not have been recorded; then the historian has no account of it. Many will read this history and approve it; some will be disappointed. It is obviously impossible to include in a book of the size and scope of this one a complete presentation of all the facts bearing upon the various activities of thirty years of service. The historian has attempted, therefore, rather to present the facts recorded so that the reader will have an idea of the work done each year. To our former members who no longer greet us month by month, this volume may find a more enduring place among the pleasures of their memories. In that case this history will be well worth while for pleasant memories can never be taken away from us; they are the only joys of which we can be absolutely sure.
Coming together is a beginning

Keeping together is progress

Working together is success.

VIDA W. DECKER
ALTOONA SUNSHINE SOCIETY HISTORY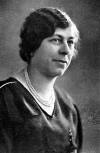 MRS. W. N. DECKER, Historian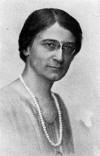 MISS MARY G. DAVIS
Past-President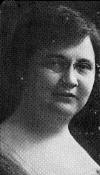 MRS. R. A. HENDERSON
Past-President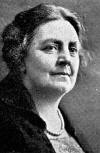 MRS. J. M. RUNKLE
Past-President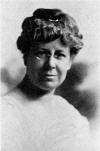 MISS LILA JELLISON
Past-President
MRS. O. B. EARHART
Past-President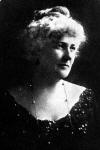 MRS. CYNTHIA WESTOVER ALDEN
Founder and President General
International Sunshine Society

MRS. G. A. HOWELL
Treasurer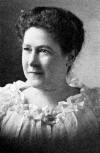 MISS MATILDA DELO
Miss Delo, a charter member, is still active.
She has served longer in office than any other member.
Contributed for use in the USGenWeb Archives by Judy Banja
Copyright 2004. All Rights Reserved.
Blair County PA USGenWeb Archives
Blair County PA USGenWeb Archives - Area History
USGenWeb Archives Project: Pennsylvania
Background: Finla