Education: 1925 Falcon, Tyrone High School, Tyrone, Blair, PA - Part 1

Contributed for use in the USGenWeb Archives by Judy Banja

USGENWEB ARCHIVES (tm) NOTICE
All documents placed in the USGenWeb Archives remain the property of the
contributors, who retain publication rights in accordance with US Copyright Laws
and Regulations.
In keeping with our policy of providing free information on the Internet, these
documents may be used by anyone for their personal research. They may be used by
non-commercial entities so long as all notices and submitter information is
included.
These electronic pages may NOT be reproduced in any format for profit.
Any other use, including copying files to other sites, requires permission from
the contributors PRIOR to uploading to the other sites.
The submitter has given permission to the USGenWeb Archives to store the file
permanently for free access.

The

<![if !vml]>

<![endif]>
<![if !vml]>
<![endif]>

<![if !vml]>

<![endif]>

Published by
THE SENIOR CLASS
Tyrone, Pennsylvania





TO C. E. BERRY
Affectionately known as "Pop," in appreciation of his twenty - two years of loyal service to the advancement of our High School, we dedicate our 1925 Falcon.





ALMA MATER
Ours is a school to love
Loyal by her we'll stand;
Mountains tower over her,
Solemn and grand;
Long they have reigned above,
Those Alleghenies nigh,
May they ever shelter there
Dear old Tyrone High.
When we are old and grey,
Memories will linger still;
Happy hours we've spent
with thee
Their mission shall fulfill.
Life will be sweet and fair,
Joy shall awake anew;
We will ever faithful be,
Dear Alma Mater true.
"We Done It!"

| | | |
| --- | --- | --- |
| Chief Blue Pencil | | ARTHUR FERNER |
| Head Write - up | | EDWARD KELLY |
| Game Warden | | WILLIAM METCALFE |
| Collector of Nuts | | FRANCES GORDON |
| The Camera Hound | | WILLIAM GUNTER |
| Chief Key Puncher | | MARGARET BENSON |
| Paint Slinger | | JOHN MILLER |
| Holder of the Cash | | EARL WESTLEY |
| The Big Boss | | MISS BAYLE |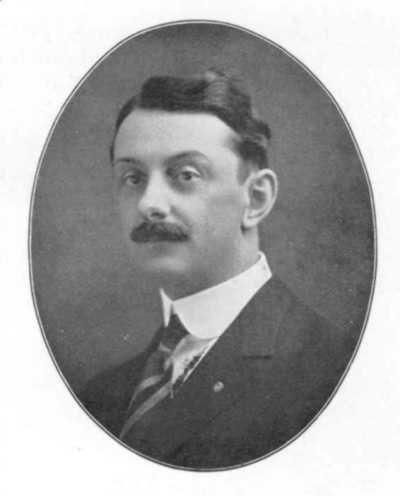 W. W. Eisenhart
Superintendent

Mr. Eisenhart has been with us throughout our entire four years, and his constant and successful efforts to secure for us efficient instructors is greatly appreciated.

Ode to the Faculty

Here's the the people who've taught us
Through all of our doubts and our fears;
Teachers who've carefully brought us
Over our four long years.

Faculty, here are our praises
For all of your work and your pain
Taken to show us our pathway,
Time and time over again.

Now we are leaving so boldly,
Hoping to win in the world;
And though we may meet it cold,
We're sue that we never will yield.

Watchers of joy and of sorrow,
Here are our praises to thee;
Builders today for tomorrow,
Farewell, dear Faculty!
- ART.
| | | |
| --- | --- | --- |
| MISS CAROLYN ASH | Shorthand, Typewriting, Office Practice. | "Get ready for dictation!" |
| MR. CARL JERNBERG | Biology, General Science. | "Stop that talking'' |
| MISS ELIZABETH MORROW | English. | "Quit your kidding!" |
| MR. W. R. BELL | Principal, French. | "This is your bread and butter, get it!" |
| MR. F. CLARK SKELLY | Chemistry, Physics. | "Pick up the paper from around your desk!" |
| | | |
| --- | --- | --- |
| MR. J. F. SLAYBAUGH | Mathematics. | "I don't give a continental" |
| MR. J. H. DANIELS | Manual Training, Mechanical Drawing. | "Don't upset the varnish!" |
| MISS EVALYN BAYLE | English. | "For heaven's sake!" |
| MR. R. T. WOLFGANG | History. | "You've got the point!" |
| MISS EVA HAAR | French, English. | "Never mind now!" |

| | | |
| --- | --- | --- |
| MISS ROSA ZIEGLER | History, English. | "That's the berries!" |
| MISS LUELLA LOVELASS | Latin, French. | "Just a little more quiet; remember there are people on the other side!" |
| MISS NINA LUCAS | Home Economics. | "Are you aprons clean?" |
| MISS EDNA OPPEL | Typewriting, Spelling, Penmanship, Arithmetic. | "Snap into it!" |
| MISS BLANCHE BARNES | Art. | "Now, watch what you're saying!" |
MR. EUGENE REARDON

Mathematics.

"Hypothesis and conclusion!"

MR. E. C. BERRY

Bookkeeping, Arithmetic.

"I am going to throw it at you, you want to catch it!"

MISS MABLE ZIMMERS

Music.

"Oh, that was lovely!"
"Hello, Brother!"

MR. WM. J. SKEAN

History, Civics.

"Don't forget June 20!"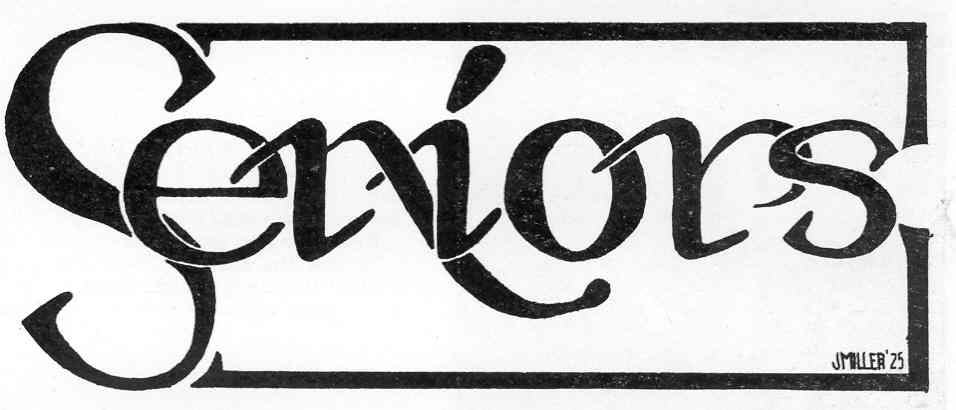 CLASS OFFICERS

President Morris Morgan
Vice President Robert Boyer
Secretary and Treasurer Adaline Hoffman
Social Chairman Frances Sickler
Class Dean Mr. Skelly
Class Flower - Sunburst Rose.
Class Motto - "Ad Astra per Aspera."
Class Colors - Blue and Gold.
<![if !vml]><![endif]>

James Foster Durham

Viola Dysart Kephart

John Arthur Ferner

Elizabeth Dawson

<![if !vml]><![endif]>

Gladys Leona Stover

Joseph L. Gardner

Adaline Hoffman

Edward Isett Kelly

<![if !vml]><![endif]>

Helen Jean Flenner

William W. Metcalfe, Jr.

Bonnalyn Alleen Price

Ralph William Hall

<![if !vml]><![endif]>

Roberta Virginia Brower Lamborn

Frances Marie Gordon

Alice Gertrude Scruders

Ruth Elizabeth Rhodes

<![if !vml]><![endif]>

Virginia Schroyer Garman

Earle K. Westley

Armena Regina Moffet

Harry Norman Hazel

<![if !vml]><![endif]>

Morris J. Morgan

Clara Jeanne Grazier

Walter Thomas

Kathleen Adaline Stover

<![if !vml]><![endif]>

John Elliott Davis

Margaret Jeanette Benson

Harold Keith Miller

Vivian Ayres Weighaman

<![if !vml]><![endif]>

Lee Franklin Wagner

LeRoy F. Williams

Harry H. Wooden

Albert Luther Shollenberger

<![if !vml]><![endif]>

Dorothy Rebecca Fleck

Ethel Mae Hickes

Myrtle Elizabeth Stonebraker

Edna Viola Fink

<![if !vml]><![endif]>

Margaret Elizabeth Woodring

Charles Clark Ginter

Frances Murphy Sickler

Robert Wilmer Boyer

<![if !vml]><![endif]>

Sara Pauline Snyder

John Hardy Miller

Sara Emily Mattern

Lewis Charles Berkstresser

<![if !vml]><![endif]>

Elizabeth Josephine Chamberlain

William Louis Gunter, Jr.

Janet Amelia Smith

John Curtin Hiltner
<![if !vml]><![endif]>

Seth Van Davis

Margaret Custer

Alta Arline Shimer

CLASS PROPHECY

In a Library

A PLAY IN ONE ACT

CHARACTERS - A History of the American People.
A 1945 Encyclopedia of Famous People.
PLACE - A Shelf in a Library.
TIME - Midnight, 1946.
Hist. - I am so glad it's midnight. Ever since you have been placed beside me this morning I've been dying to speak to you and now the time has come when I may.
Encyclo. - I have been a little curious myself. You know I am just off the press and it feels so queer to be up here on this shelf. Just think what will happen to my nice new back if I should fall.
Hist. - Well, don't worry, I have been here a year and haven't fallen yet. My name is "A History of the American People." What's yours?
Encyclo - "The 1945 Encyclopedia of Famous People."
Hist. - That sounds interesting. I imagine you are just full of interesting stories. I have been so bored lately. There was an old dictionary beside me, and he was always asking me for stories and could never tell me anything thrilling in return. Do tell me a story.
Encyclo. - Oh, my dear Hist. I think you ought to tell me one first. You are the older and should speak first. Age before beauty, you know.
Hist. - Very well. What shall it be? Something about George Washington or Abraham Lincoln?
Encyclo. - (In disgust.) Ah, no! Something about someone not so well known and more recent. Some little group of people who have become famous, then perhaps I can tell you something about each one of them.
Hist. - I am afraid I don't have any like that. Just a moment till I consult my index. (He consults his index, seems to have a little difficulty, then at last.) Ah, here is one that is very good. "The History of the Class of 1925 of Tyrone High School," page 287.
Encyclo. - That's fine. I know I have something about Tyrone.
Hist. - All right, here goes. In 1913 there entered in the schools of Tyrone, Pennsylvania, a class of young boys and girls that was to become one of the most famous in the lives of the American people. There were 211 who started to school that fall in various buildings. There was little of the unusual done (except for the marks the members of this group received) until they reached the fifth grade. It was at this time that the World War was in progress, and there was a great need for supplies in the Red Cross department. The boys of Room 6, Adams Avenue School, knitted two comforts for this cause and received a letter of honorable mention. In the eighth grade they again came into prominence publicly in both Adams and Logan. At Adams there were originated boys' and girls' basket ball teams, something never before done. At Logan about eight of the girls formed themselves into a "Wohelo" Club. They had rings made for them by a Spanish girl in the school, gave a party for their mothers, and at Christmas season gave baskets to the poor. The Logan Avenue section at the close of their last year there gave a large party to their teachers in appreciation for the effort expended on them. The parents were also invited.
Then began the most important part of their life. High school! For the first time they were all united into one large mass.
Encyclo. - Oh, I say, isn't mass rather a poor word to use?
Hist. - No, it isn't, for as yet they hadn't become a body. One half did not know that the other half existed, and it was not until after they organized and elected officers that they became a real body.
President - Clarence Eyer.
Vice President - Harold Miller.
Secretary - Claude Smith.
Treasurer - Wilbur Ammerman.
Social Manager - John Sprankle.
Their Freshman year they sailed through with every social event a success. They demonstrated an unusual amount of school spirit, but that was only to be expected. The most tragic part of this year was the loss of members. The total number of Freshmen in the fall of 1921 was 149.
The Sophomore year was started with 114 of the 149 remaining. The officers elected this time were:
President - Arthur Ferrier.
Vice President - Claude Smith.
Secretary-Treasurer - James Gardner.
Social Manager - Adaline Hoffman.
This year the athletics were greatly participated in by members of this class and three of its members were leading characters in the school play, "Kathleen." Their social successes eclipsed those of former years and added new laurels to their crown.
In the fall of 1923, eighty-six members of the original class began their Junior year. This time they chose new officers, and used an entirely new system. There were two parties formed, each with its own candidates and its own platform. By this system the following were elected:

President - James Black.
Vice President - Chester Edwards.
Secretary - Harold Miller.
Treasurer - Earle Westley.
Social Managers - Alta Shimer, Arthur Ferrier.

Their participation in school activities was even more intense. They were prominent in basket ball, football, dramatics, and debating. With the Junior Oratorical Contest was inaugurated another innovation. Instead of having each contestant write his own speech, and consequently having them rather dull, they gave things of various natures by worthy authors. Then followed the most resplendent Junior "Prom" ever given.
Seniors! The goal of each member since the fall of 1913. At the beginning of the year there were 51 in the class. They had lost many since their entrance into High School, some leaving school, some dropping behind, but with those remaining they made a record in their Senior year to be envied by classes gone by, and one to be aspired to by those to come.
Their class officers were:
President - Morris Morgan.
Vice President - Robert Boyer.
Secretary-Treasurer - Adaline Hoffman.
Social Manager - Frances Sickler.
In June of 1925 this illustrious body of young people set out into the world. It is only necessary to look up the following in any encyclopedia to see to what heights they have attained. (To Encyclo.) Then there are a lot of names. What did you think of it?
Encyclo. - Very good. And I just have lots about each member of that class.
Hist. - Oh, do you? Tell me? I have often thought I should like to know what became of them.
Encyclo. - Well, I am not going to take them alphabetically because that makes it so tiresome.
Here's Alta Shimer, the -
Hist. - Encyclo., you just give me the story of them very briefly because it is getting near the time when we will have to stop talking.
Encyclo. - All right. Alta Shimer, the famous interior decorator. After leaving high school in 1925 she studied dancing under Ned Wayburn and was for two years in Ziegfield Musical Comedies and Revues. During this time she did not give up her original idea of being an interior decorator, and studied during the day at Columbia University when not rehearsing for a new production. At the end of two years she almost finished her course, and had saved enough money to finish without dancing professionally. When ready to work she took the "bull by the horns" and opened her own establishment. She soon won a reputation for herself, and her business grew enormously. She is now living at 1724 Riverside Drive, New York City, Her private secretary is an old schoolmate of hers, Myrtle Stonebraker. Miss Stonebraker was holding a very responsible position in Altoona, Pa., when Miss Shimer sent for her. Since she has been with Miss Shimer she has received several offers from numerous business men in New York, but prefers her work with Miss Shimer. That is about all for her. The next is Jon Davisky.
Hist. - Why, surely there were not Russians in that class.
Encyclo. - No. Jon is not Russian. When he went to school he was John Davis. He went to the Denisshawn School of Dancing for several years, then went to Europe where he acquired great skill and the Russian sound to his name. He is now recognized as one of the greatest dancers alive. On his first appearance in New York he received the greatest applause that has ever greeted a dancer. He started on a world-wide tour with his own company in 1944.
Hist. - Is that all about him?
Encyclo. - Yes. (A pause.) Here is Clara Grazier, a noted kindergarten teacher and authoress. She spent several years in preparation for this work and has been a very successful teacher in Philadelphia. She has written numerous books dealing with kindergarten work, among which are "Kindergarten Work and Play," and "The Ideal Kindergarten." She has also written a number of stories for children of the age with which she works.
Hist. - I have always thought that a woman who did things like that would make a lovely acquaintance.
Encyclo. - So have I. The next one is Albert Shollenberger, a mechanical expert. His name is usually linked with that of Lee Wagner because of their collaboration in their many inventions. These inventions have resulted in decreasing the number of employed in a factory fifty per cent. They have both realized huge fortunes. Wagner specializes on electricity and Shollenberger on the mechanical side of their work. They have gained their position by constant hard work. They are both happily married. (Pause while Encyclo. hunts through for someone else.)
Oh, yes! Lewis Berkstresser, editor of the "Pittsburgh Press". After ten years as a reporter and specialty writer for this paper, Berkstresser was made one of the assistant editors. Five years later, in 1940, he was made editor. It was some time after his promotion that he married Virginia Garman of Tyrone, Pa., his home town. They are living in the Squirrel Hill section of Pittsburgh. (Another pause for the same reason.)
Elizabeth Dawson, a champion typist. Her first conquest was the amateur championship. Then followed the professional award to her in 1930. Since that time she has been employed by the Underwood Typewriter Company. It is rumored that she will soon leave the public eye and become the typist for some lucky man.
Hist. - Hum! Sounds like a scandal paper.
Encyclo. - Yes, my author believed in putting a little of that sort of thing in.
Robert Boyer, mining engineer of great note, because of this work in Alaska. Having completed his college course, he was employed for several years by different firms. In 1933 he took a position offered him by the government and since that time has been in Alaska. Aside from the mere technical side of his work, he has written a number of exceedingly interesting novels dealing with Alaskan life. (Pause, just a short one.)
Ralph Hall, the noted millionaire. His fortune is almost uncomputable. In 1940 when he paid Norman Hazel, the best accountant available, $200,000.00 to go over his books, records, and so forth. The more Mr. Hazel worked, the larger became the figures. The total of his fortune is not printed here because the pages are not wide enough to carry all the figures.
Hist. - He must have been wealthy! (Wonderingly.) How did he get it all?
Encyclo. - That is the queer part of it. My author doesn't say. But just imagine getting $200,000.00. He must be a real accountant.
Now here is Adaline Hoffman, a prominent social worker. She and her friend, Frances Sickler, have done a great deal of good in the city of New York with their settlement houses and kindred good works. They have influenced a number of the prominent New York business men to support this work. It is interesting to note one of the ways they used of obtaining the aid of the greatest criminal lawyers in the country, Morris Morgan, His private secretary was an old classmate of theirs, Margaret Benson, and through her help they kept the matter so continually before him that at length he came through and has not only given them his own aid, but secured the assistance of a number of his acquaintances.
Hist. - They must be awfully clever girls to do that. And his secretary, she must have been of invaluable help.
Encyclo. - You have no idea? Something occurred (it is whispered that an old school friend, "Timmy" Garman, had thrown him over) that had embittered him against life and so that made the job doubly difficult. What do you suppose the next one is?
Hist. - I have no idea.
Encyclo. - A missionary. Her name is Ruth Rhodes. She is in China and is very successful. Her articles that appear in "Home and Foreign Missions" are looked forward to with great expectation by the readers. (Pause.)
Harry Wooden, an electrical expert of note, has been connected for the last ten years with the General Electric Company of Pittsburgh, Pa. He has advanced steadily and is now superintendent of one of the numerous divisions. Here is another Davis. Seth his name is.
Hist. - Is he a brother of the dancer.
Encyclo. - I don't know. It is likely, though, for he is a theatrical producer. He has taken the place of Ziegfield in the field of the sensational revue. He began at the bottom and worked up to the position he now occupies. Each year's production is more sumptuous than the last. He is truly a genius in his line. (A long pause to get breath.)
Charles Ginter, the corporation lawyer of the Packard Motor Car Company. Having finished his schooling at Harvard, he began his practice of law and soon came into the public eye. It was at this time that the Packard Company lost their lawyer, and in looking for another to fill his place, chose Ginter. He steadily advanced and is now the Vice-president of the Company.
Leroy Williams, Cleveland's city engineer. Williams did not have a "drag" or anything of the kind. He has won his position through merit and hard work alone. It was only in 1938 that he received his present position which he is filling so admirably. The city is honored to get such a competent civil engineer.
Hist. - They seem to have scattered pretty well over the world, don't they?
Encyclo. - Yes. Now, there is one in California. Arthur Ferner is head of the English Department at the University of California. He is the youngest professor who has ever attained that position. His name has been mentioned for presidency but has been rejected on account of his age only. His wife is Frances Gordon, who taught music for a number of years at the University and gave numerous recitals, before becoming Mrs. Ferner. They have a lovely home in the California Hills. (The silent leafing of pages is heard.)
Sara Snyder, the noted physician. She has made some of the most remarkable discoveries in the line of medicine that have been made in the last half century. Her hospital in Baltimore is one of the best in the land. (More pages turned.)
Margaret Woodring is a member of the Metropolitan Opera Company. After leaving high school and studying for several years in this country, she went to Europe and there, under the master hand of Manestro Piatre Carconatre, developed one of the best voices ever heard. She appeared in several operas in Paris, then went to South America, where she was wonderfully received. Upon her arrival in this country, the Metropolitan Opera Company seized upon her. She has been acclaimed one of their greatest sopranos.
My goodness, here are three of that class who are working together, Harold Miller, Walter Thomas, and Earle Westley, a triumvirate of electrical geniuses who are at the head of one of the most progressive electrical firms in the country.
Their large plant, located at their home town, Tyrone, Pa., is modern in every sense of the word and their typists and secretaries - Alice Scruders acting as office manager - are kept in a constant maze of work. Without Miss Scruders' cool head governing each action there would be chaos. The owners realize this and are kept in constant fear lest she should get married and leave them in the lurch. They have tried to get her to sign a time contract, but she refuses.
Hist. - That must be a big boost for the town.
Encyclo. - It must be. Now here is Vivian Weighaman, the famous pianist and artist. She has just recently finished painting the frieze in the new library at Washington, D. C. As a pianist she is universally recognized, having toured throughout the United States and Europe. (More rustling of pages is audible.)
Edna Fink has won recognition as a court stenographer. It was in the famous Stoddard vs. The State of Pennsylvania case when her faultless notes turned the tide of justice.
Hist. - Would you think such a thing possible?
Encyclo. - No, I wouldn't, but such a thing has happened.
Viola Kephart is the author of "Comprehensive French" in three volumes, for high school text-books. She is head of the French and Algebra Departments in Peabody High School, Pittsburgh.
Joseph Gardner is one of the largest retail druggists in the United States. He has several hundred stores scattered all over the country. From 1940 to 1944 there were two hundred new Gardner Drug Stores opened in various towns and cities.
Janet Smith, a famous traveler. She began her career when she won an auto race at Cincinnati, Ohio. This was the only venture of this kind and since 1932 she has been a representative of the National Geographic Society. She has been in almost every quarter of the globe and her accounts of her adventures are thrillingly told.
Hist. - That always seemed to me to be an ideal position - just traveling.
Encyclo. - Here are William Gunter and John Hiltner, second Edisons. These two men have filled the place left vacant by Thomas Edison. They believe that "two heads are better than one" and so get a great deal accomplished. Every one is familiar with their many, many inventions in every-day use. Their "Static Eliminator" alone is worthy of undying praise.
Regina Moffet is the private secretary to the husband of one of her school friends, Roberta Brower Lamborn. Mr. Lamborn is one of the most influential men in the country and all of his articles for the press and his speeches are criticized by Miss Moffet.
"The Mountain Heights Sanitorium" is one of the most famous rest-cure resorts in the country. Situated high in the Allegheny Mountains, it is ideal in location. Expert treatment for every malady is given by a very competent corps of nurses headed by the owners of the institution, Elizabeth Chamberlain. Dorothy Fleck, Helen Flenner, and Emily Mattern. This sanatarium has doubled its size in the last four years and the owners are far from being in any financial difficulties.
Hist. - What do you think of that kind of place? I think they must be grand. Frequently after my back has been bent I feel as if I needed such a place.
Encyclo. - I would like to spend some time there myself.
Ethel Hickes, author of the "Hickes' System of Shorthand." Miss Hickes, a teacher herself for many years, developed her own system of shorthand and it has been adopted in many schools, the number increasing each year.
John Miller, one of the most famous artists and cartoonists of the present day. His painting, "Grey Dawn," received first prize at the Metropolitan Art Exhibit three years ago, (1942) and his occasional cartoons are truly gems of satire. He is one of the few artists whose works will remain, not for a time, but for all time.
John Funk, the city engineer of Tyrone, Pa., received a great responsibility when the electrical works went up, but he bore it splendidly with the aid of Bonnalyn Price Funk, his wife.
Hist. - Did he belong to the Class of '25?
Encyclo. - No, but his wife did. After all, you know, it's the wife that really counts.
Now, here is Edward Kelly, the actor. He became famous through his great success in the title role of Rostand's play, ''Cyrano de Bergerac." He has been off the stage for some months resting at his summer home at Port au Prince from his strenuous labors. The public has gone wild over his acting and his new play, opening at the Century Theatre, New York City, in October, 1945, will probably be given to capacity houses.
Kathleen Stover has become notable through her "Manual for Teachers." Her book is full of practical suggestions that she knows from experience will have effect.
Joseph Meredith, the head of the Directorial Staff of the Woolworth Five and Ten Cent Stores, Inc., owes much of his success to the untiring efforts of his wife, Gladys Stover Meredith. It was she who kept his eye always fixed on the position just ahead. He started in as just a stockroom clerk and is now one of the highest salaried men in the company.
Hist. - That just shows what perseverance can do, doesn't it?
Encyclo. - It certainly does. Now I have come to the last two of this class.
Hist. - It is about time, for in a few minutes it will be dawn and then we will have to keep quiet.
Encyclo. - These two are William Metcalfe and James Durham, the finest mechanical engineers in the country. Their most notable work was the Providence Bridge, which is said to be the most wonderful bridge in the world. These two men are kept on the jump continually from one side of the continent to the other. They -
(But the faint rays of dawn have crept into the dark corner of the library and the two books close with a snap. As the light increases, the curtain falls.)
CURTAIN


1925 Falcon, Part 2