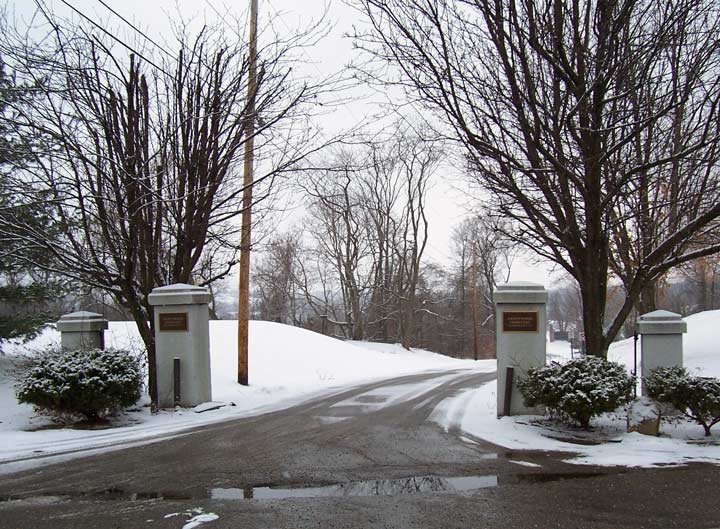 (contributed by Rich Boyer)
General View Section 3
(contributed by Diane Nichols)
---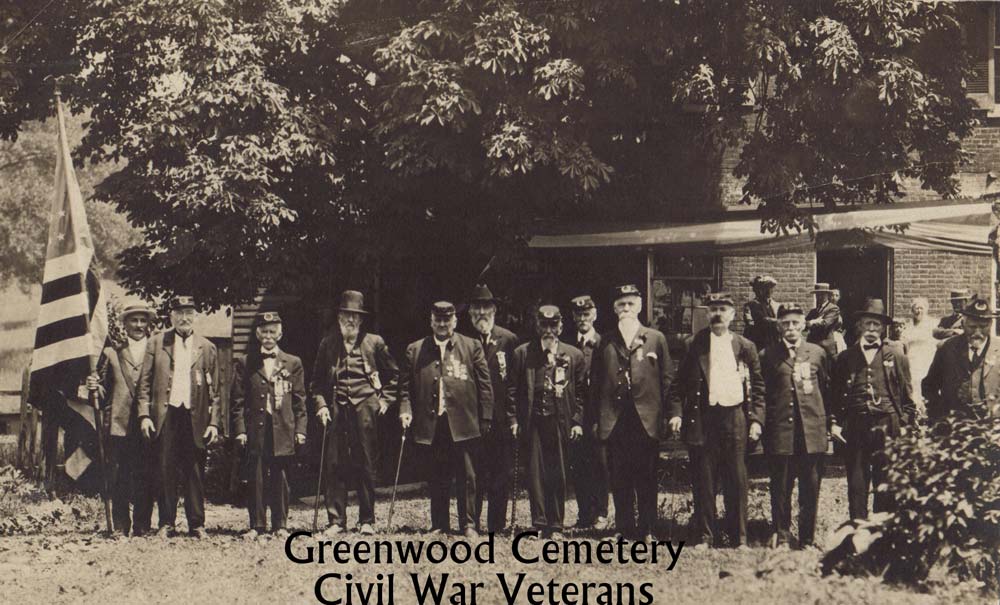 Civil War Veterans at Cemetery for Memorial Day ca. 1920's
(probably members of Gen. Custer Post of the GAR) (contributed by Diane Nichols)
---
(contributed by Rich Boyer)
---
Greenwood Cemetery incorporated in 1874,
after purchasing land from McPherson family.
---
Greenwood Cemetery is administered by:
Greenwood Cemetery
321 Kittaning Pike
Pittsburgh, PA 15215
(724) 963-7060
---
While looking over interment records to correctly post tombstone's inscriptions that have faded with time, I have often found gaps where no name was entered. This was most often the case where remains were moved from another cemetery to ours. Whether it was due to a lack of information, or a hurried job of paperwork, sometimes names just didn't get put down on paper.
But researching interments for these tombstones photos has got me digging further. I have found that the Lot Book often has the names. This is another old book in our cemetery office that acted as an account book. It lists the names of burials within each plot, the date of interment, the cost and the final date of payment for each burial (often years later). In early days of business, the family members were responsible for paying the cost of the burials. Early undertakers, like Joseph Holzheimer of Sharpsburg provided a wagon to take the casket to the cemetery and probably tacked together coffins. He was primarily a furniture maker who got involved in helping bereaved families. It was only after 1899 or so that the funeral directors got involved with directly paying the cemetery from their own sale of the funeral services.
So this early lot book got dragged out each time a burial was performed, and then again each time a family member stopped by to pay on what they owed. The earliest burials were more personally handled, with names written down.
For years our Lot Book was only lifted out of the cabinet when people needed to see if any empty spaces were available in the plot. We never paid much attention to the list of names, thinking that it would be the same list as the chronological one for interments. But I have found names listed in it where the interments are not written in. (Diane Nichols)
---