Pennsylvania USGenWeb Archives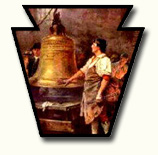 General List of Taxable Inhabitants
For Allegheny County, PA
1794
Introduction
digital images and transcription for the Allegheny County PAGenWeb by David Zimmerman
| | | |
| --- | --- | --- |
| | This page was last updated on 08 Oct 2011 | |
printer friendly version of this project
Transcribers Notes:

The listing of male individuals was transcribed from the Library of Congress microfilm MSS 16.804, which is the file information on the Western Pennsylvania Whiskey Rebellion.

This listing was intended to be a master list to ensure that all male individuals 18 years of age or older signed the Oath that was required of all males in Allegheny, Westmoreland, Washington and Fayette Counties on 11 September, 1794. The Oath was to ensure that the individual would not oppose the levying of taxes on distillable spirits and stills.

All names were transcribed as originally listed except given names that were abbreviated were spelled in full, by the transcriber, if the proper name could be determined.

The abbreviation Jno was interpreted as John. In some instances the original writer used this abbreviation and in other cases spelled out the name John.

In general the original writer of the list spelled surnames phonetically, often causing errors in the correct surname spelling, e.g., the surname Montgomery is often spelled Mongumery or Mongumry.

Some effort was made to compare this listing to the US Federal Census for 1790 and 1800. In many instances a name could not be located in Allegheny County. However, a similar name could often be located in another county of Pennsylvania.