Guide to identifying
U. S. Veteran Grave Markers in Pennsylvania
Foreign Nations War Veteran Markers
A Project of PAGenWeb Archives
Copyright Information Pennsylvania Tombstone Project
Tombstone Photography Tips Photo Submission Form
this page was last updated 27 Apr 2011

Foreign Nations War Veteran Markers
(click photo to enlarge)
---
D. A. V. K. V. - Germany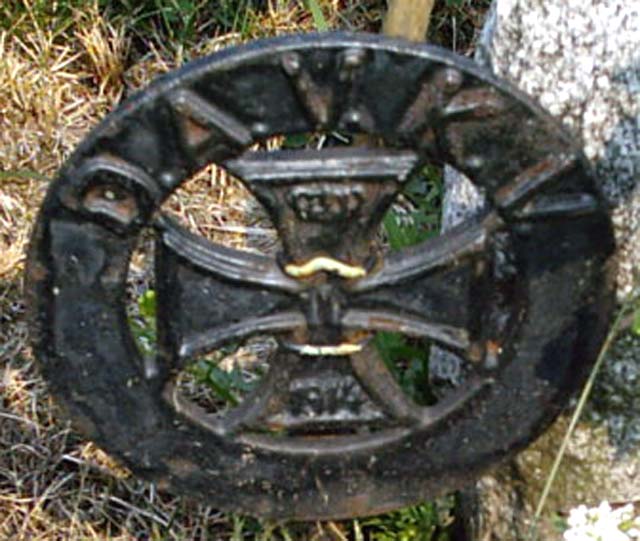 found on graves of German veterans of WWI in Blair County Cemeteries
---
Haller's Blue Army - Poland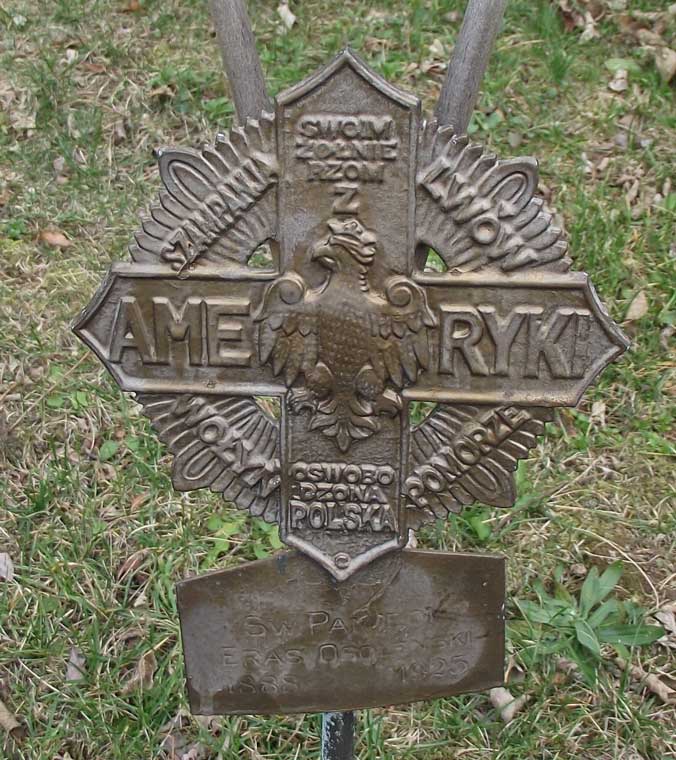 Cross of Polish Soldiers from America (Krzyz Zolnierzy Polskich z Ameryki). The cross was instituted by order of Jozef Pilsudski in 1920, to honor Polish volunteers from Canada and U.S.A. who came to Poland to defend the newly emerged Republic.
On the picture you can see a bronze arrow cross with flames between the arms holding the names of the places where American volunteers were present SZAMPANIA (Champagne) : LWOW (Lviv) : WOLYN (Volyn) : POMORZE (Pomerania). The arms themselves bear the following inscription SWOIM ZOLNIERZOM Z AMERYKI OSWOBO DZONA POLSKA - The Liberated Poland To Her Soldiers From America).
The Haller Army, the Blue Army (Błękitna Armia), and also as the Polish Legion in France. This Blue Army (they wore horizon blue French uniforms) was the Polish-American contribution to the forces on the western front in WWI. Made up of volunteers of recent Polish immigrants to the United States, they initially fought under the French, but they later fought in the name of Poland and for the ultimate goal of Polish independence. By the war's end this force was officially recognized as the independent Polish Army and their leader was General Jozef Haller (please see http://www.hallersarmy.com/ for additional information)
---
PAGenWeb Archives file manager Joe Patterson
This Tombstone Project Page is maintained by Ellis Michaels
Copyright 2007 - 2010. All rights reserved.