Payne County, Oklahoma

Markham School
Yale, Payne Co. Oklahoma

A USGenWeb
Oklahoma USGenWeb Archives
Project Website
This page was last updated:
Sunday, 22-Aug-2010 20:36:05 EDT
Markham School, Yale Payne Co., Oklahoma
Here is the picture of the Markham school students in Yale, Oklahoma.
The large lady in the back with the short sleeved dress on is my grandmother,
Virginia May Simnitt Lorette. The older woman in the dark coat is my great
grandmother, Josephine Wilhemina Owen-Smith Lorette. The young man in
the back (taller then the rest is my father, Joseph Eugene Lorette. The little
girl in the front with the knit cape is his cousin, Minnie Jo.

My uncle Jack Lorett (half the family does not put the "e" on their name...long story)
identified all of the students. I hope to get back to him soon to write down the names.
Best Always,
Jinni Lorette Pope, Bella Vista, Arkansas, jinnilynn1@aol.com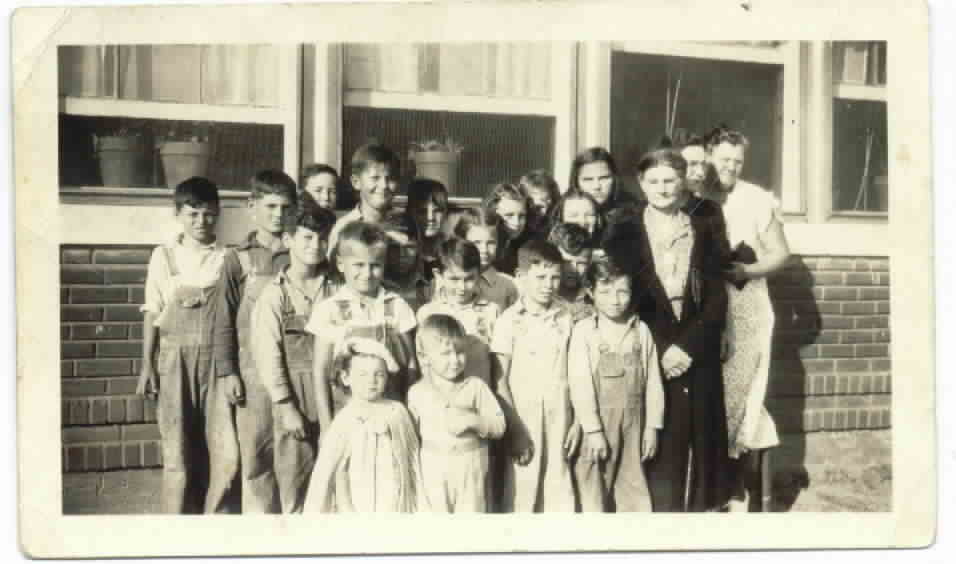 The information found below has been submitted to The Oklahoma USGenWeb Archives Project. It is offered free to all who visit. The ownership / copyright stays with the submitter.
Please read and respect the copyright on all submittals.
This page is maintained for the Oklahoma USGenWeb Archives
by Gene Phillips
Copyright © 2002-2005- Gene Phillips
for the Oklahoma USGenWeb Archives Project
You are Visitor # 000001421 to this page since 9 Sep 2008
>

Oklahoma US GenWeb Archives Logo (Shield) by: