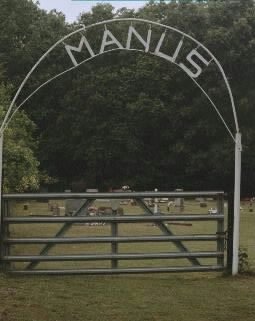 It is believed Sallie Manus donated
land for this cemetery.
Submitted by: Lounell Bath
6/03/2002
Note: (Added by me) SALLY (SA-LI)3 PEACHEATER (PEACHEATER2 (QUA-NAH-TZE-DE-GA), GEORGE EAGLE (1 WAN-HIL-LAU) was born 1850, and died 1940. She married SKAKE (SKA-QUA) MANUS1, son of ALISON MANUS and NANCY. He was born Abt. 1855 in Of, Tahlequah Dist., I.t., and died Bet. 1906 - 1909.