Trinity Lutheran Cemetery, Fairfield Township, Swift Co., MN
(Partial Transcription)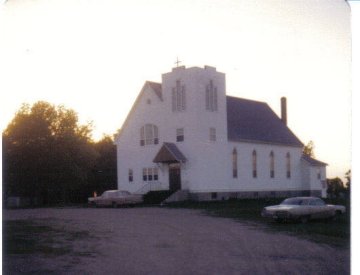 Trinity Lutheran Church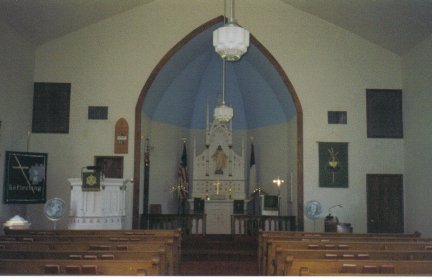 Picture of Trinity Lutheran Church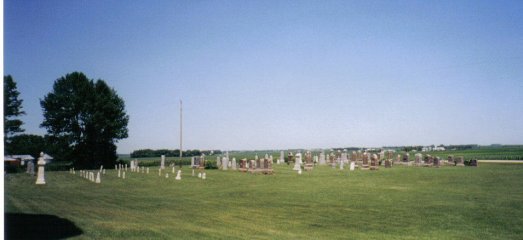 Trinity Lutheran Cemetery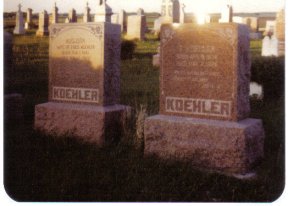 KOHLER, Fred and Augusta WREGE
Augusta: Aug 01,1841- May 11,1922
Fred: Apr 05,1839- May 02,1926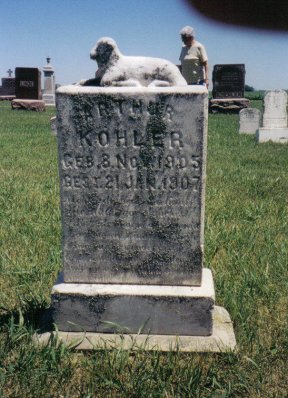 KOHLER, Arthur Julius
Nov 08,1905-Jan 21,1907
Son of Fred & Anna KOHLER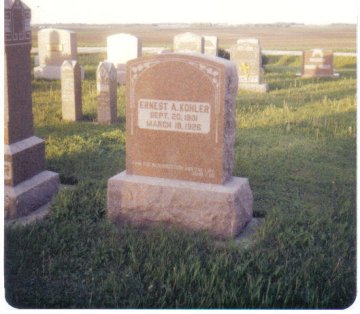 KOHLER, Ernest A.
Sep 20,1901-Mar 18,1926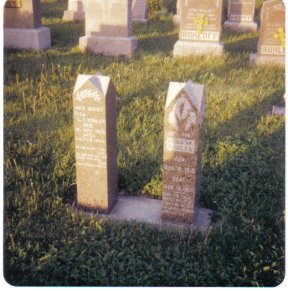 KOHLER, Ella and Edna
Ella L. T.: Nov 16,1903-Feb 24,1904
Edna M.: Aug 08,1910-Aug 15,1910
Children of Julius and Emma Jeske KOHLER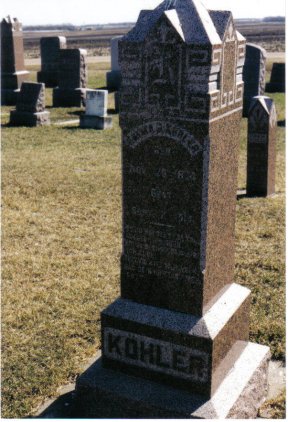 KOHLER, Emma JESKE
Nov 21,1874-Sep 07,1910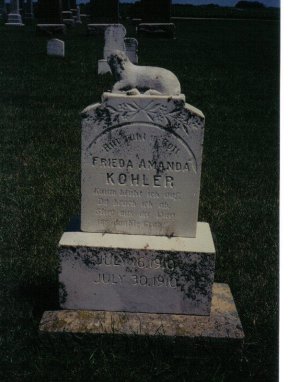 KOHLER, Frieda Amanda
Jul 16,1910-Jul 30,1910
Daughter of Fred and Anna Wrege KOHLER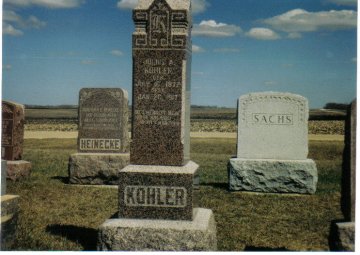 KOEHLER, Julius August
Jul 16,1872-Jan 26,1917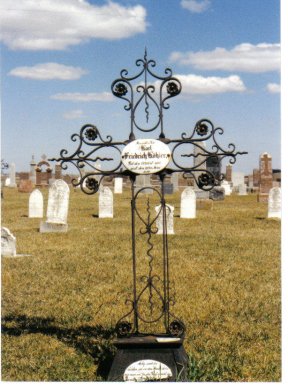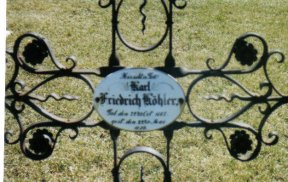 KOEHLER, Karl Friedrick
Oct 25,1809-May 22,1880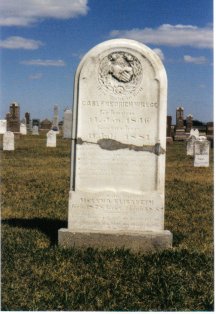 WREGE, Carl & Helena
Carl Fredrich WREGE: Jan 14,1846-Jul 11,1881
Helena Elizabeth WREGE: Apr 08,1879-Jul 11,1881
Carl and Helena were killed in a tornado.
Carl was a casket maker in his spare time.
There was only one casket to bury the two of them in so they are buried together in the same casket.