<!!> <!!> <!!>




<!!> <!!>

<!!> <!!>
Central Grammar School
On the Cherry Ridge Road, Eight Miles North of Farmerville
Union Parish Louisiana



<!!> <!!>

Click on the photograph to enlarge.

<!!> <!!> <!!>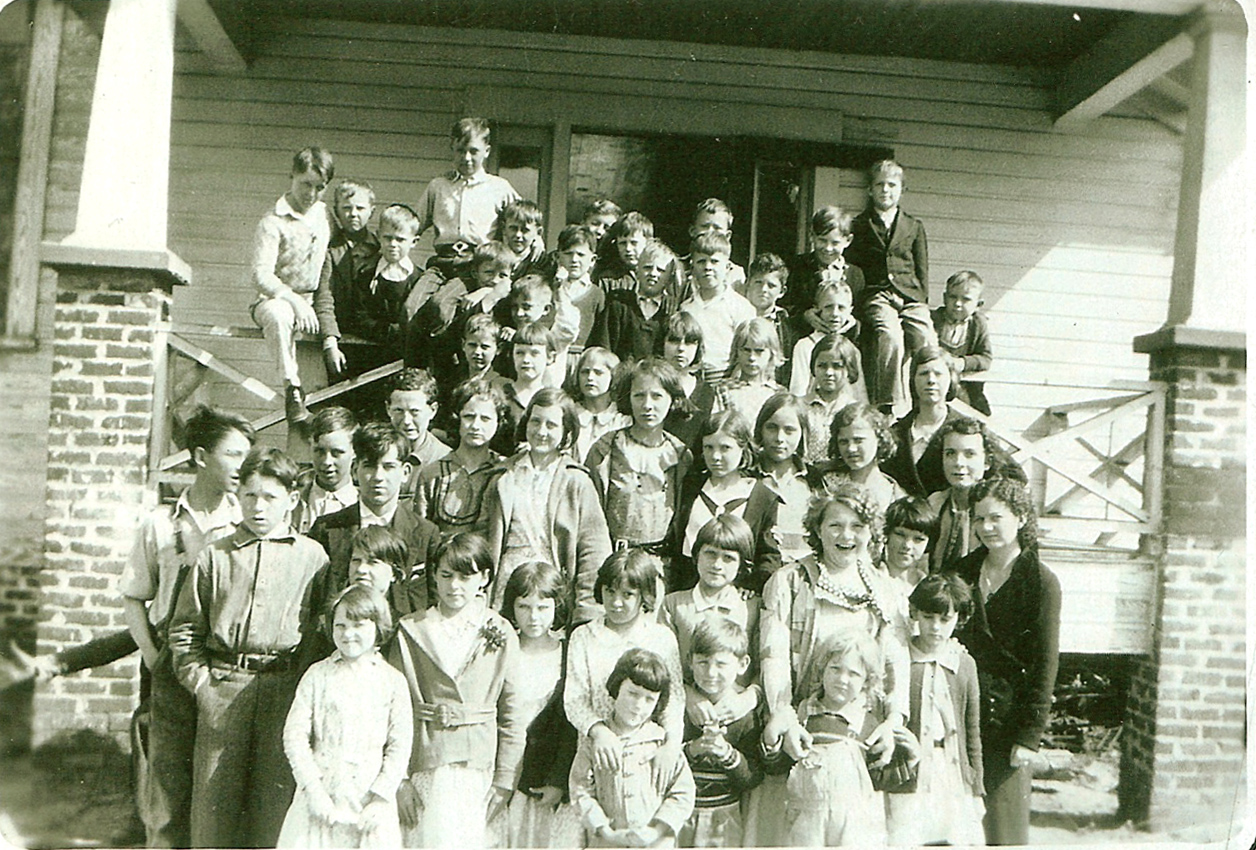 <!!>




<!!> <!!> <!!> <!!> <!!> <!!>
<!!> <!!> The students in this photograph of Central Grammar School, left to right:

<!!> <!!> <!!>

Front Row – Flora Nell Neal, George C. Phelps, Gloria Jean Williams.


<!!> <!!> <!!>
Second Row – Treva Phelps, Frances Williams, Merle Tucker, Fayleen Norris, Elizabeth Turnage, Florence Odom, Carol Newkirk, Mildred Thomas, Teacher Miss Madeline Waldrop. The girl standing directly behind Treva Phelps is Jessie Thomas.


<!!> <!!> <!!>
Third Row – Nulan Odom, Arnold Thomas, Lona Grace Odom, Vivian Ferguson, Clarice Odom, Chloe Phelps, Lora Lee Turnage, Latance Phelps, Teacher Miss Faye Brantley.


<!!> <!!> <!!>
Fourth Row – Rudolph Tucker, Howard (Scrap) Tucker, Kenneth Odom.


<!!> <!!> <!!>
Fifth Row – Norvel Turnage, Kathleen Turnage, Ruby Jean Turnage, Ollie Vee Tucker, Norma Odom, Ivelle Odom, Effie Ree Norris.


<!!> <!!> <!!>
Sixth Row – Robert Tucker, _________ Turnage, B. E. Neal, Vance Turnage, S. E. Williams, J. C. Williams, Victor Phelps.


<!!> <!!> <!!>
Seventh Row – Victor Williams, Revis Tucker, Gerald Futch, Pirkle Tucker, Dean Murphy Davis, Carnas Odom, Egbert Odom, Wilbur Tucker, Jack Phillips, Raymond Odom, Darrell Tucker.





<!!> <!!> <!!> <!!> <!!> <!!> <!!> <!!> <!!>

<!!> <!!>
<!!> <!!>

Gene Barron submitted this photograph for the Union Parish Louisiana USGenWeb Archives in January 2005

<!!> <!!> <!!> <!!> <!!> <!!>




<!!> <!!>

Copyright. All rights reserved.

http://www.usgwarchives.net/copyright.htm
http://www.usgwarchives.net/la/lafiles.htm


<!!> <!!> <!!> <!!>