Letter submitted for the Union Parish Louisiana USGenWeb Archives by John R. "Bob" Reeves, Jr., March 2004




<!!> <!!>

Copyright. All rights reserved.

http://www.usgwarchives.net/copyright.htm
http://www.usgwarchives.net/la/lafiles.htm


<!!> <!!> <!!>


1887 "Promiscuous" Letter of William Robert Smith to James Matthew Anderson
William Robert Smith wrote the following letter to James Matthew Anderson, of Marion, asking for Anderson's daughter's hand in marriage. She was Mary Eugenia "Genie" Anderson. The letter was found among her papers and was marked "Promiscuous Letters from 1859 to 1865". Transcription of letter:

<!!> <!!>

Hensley Arks. 9/12th
Mr. James Anderson
My Dear Sir


During my visit down there this summer it was my Good fortune to make the aquaintance of your Daughter her Kind Gentle and amiable disposition Gained my entire admiration which soon developed serious thoughts. I was not slow in making my thoughts & Desires known to her. With what result you are doubtless aware. There is nothing left now but to gain your Consent hence I address you asking your Consent and approval to our Marriage. I know you have the future wellfare of your daught. at Heart and in asking you to make so great a sacrifice, I felt it my duty to acquaint you some what with my future prospect. I have in the past few years applied myself very closely to work and study of my business by so doing I have managed to save a few hundred dollars and have built up a fair reputation wherever I have been and I now feel confident of the future else I never would have made the advances towards your daughter that I have.

If you should favor us with your Consent I pray that you may never have cause to regret it by giving me an early reply you will Greatly Oblige.

Yours Most Respectfully





At the bottom of this page is the outside fold of the letter. On this was written:



"Promiscuous
&
_______ (illegible)
letters from 1859 to 1865"






<!!> <!!>

Contributor's Comments: William Robert Smith was born near Farmerville on 20 August 1861. Mary Rosanna Eugenia Anderson [Genie] was born near Marion in Union Parish on 8 October 1864. Her father apparently gave his consent to their marriage, which occurred in Union Parish on 10 October 1887 (Marriage Book 7, p. 722). William R. & Genie Anderson Smith settled in Camden, Arkansas, where Smith worked in the meat market and dry goods business. They were buried in the Smith Family plot in Greenwood Cemetery in Camden.

Genie Anderson Smith was the daughter of James Matthew Anderson of Marion, Union Parish Louisiana, who was born September 15, 1842, and He married in Union Parish on 29 October 1863 to Sarah (Sallie) Pleasant, who was born Jan 1, 1844, at Perry County Alabama and was the daughter of Rosanna Moore and Ruffin G. Pleasant. Sallie Pleasant Anderson died July 10, 1875 and was buried in Shiloh Cemetery. James M. Anderson died October 5, 1921 and was buried at Marion Cemetery.

<!!> <!!>


<!!> <!!>




<!!> <!!>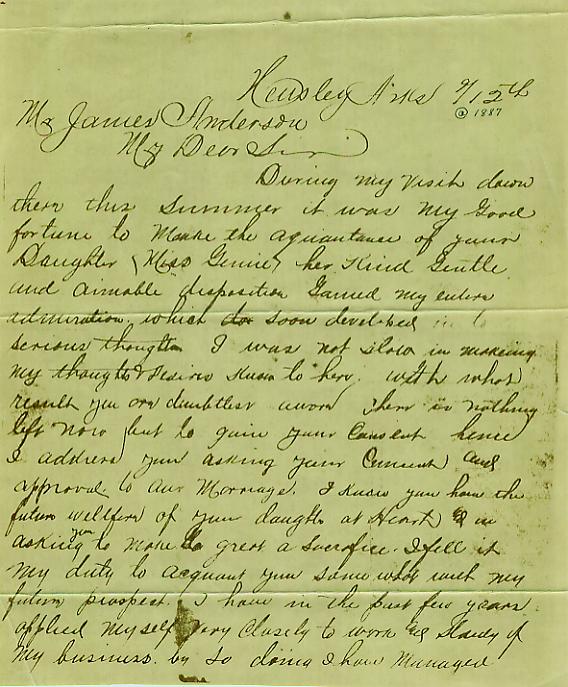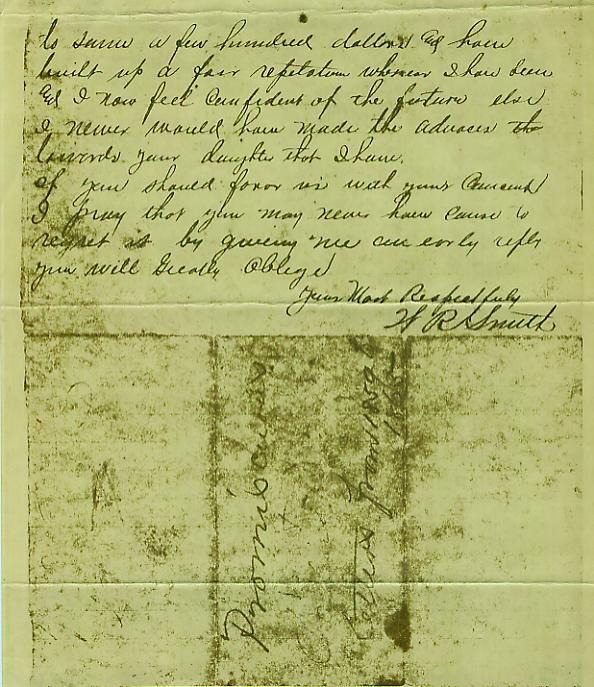 <!!> <!!>


<!!> <!!>