Photograph submitted by J. R. "Doc" Calloway

<!!> <!!> <!!>




<!!> <!!>

Copyright. All rights reserved.

http://www.usgwarchives.net/copyright.htm
http://www.usgwarchives.net/la/lafiles.htm


<!!> <!!> <!!>

A group of preachers on the steps of Concord Baptist Church, Marion, LA.
during a Union Parish convention in the late 1800s.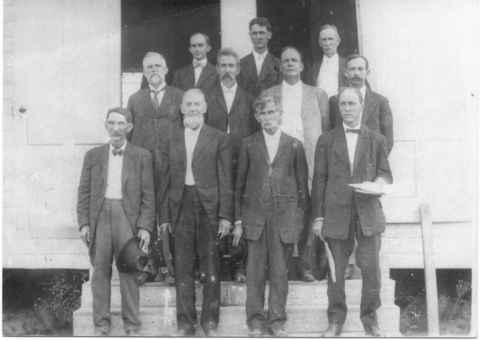 L-R top row: Carter, Hornsby, Sherouse;
Middle row: Wise, Waldrop, King, Denton.
Bottom row: Johnson, Burns, Abner J. Callaway, and Smith.
# # #