Tensas Parish was officially established by act of the Louisiana Legislature on March 17, 1843. Up until 1843, the area now comprising Tensas Parish was the northern part of Concordia Parish. Later in 1861 the Tensas area was increased by the annexation of a part of Madison Parish. In 1870, Tensas lost a small portion of its land through an annexation by Franklin Parish. Since then its boundaries, The Tensas River on the west, the Mississippi on the east, Madison Parish on the north and Concordia on the south. [Read More]
ABOUT THIS SITE
The purpose of this site is to collect in one place all records of genealogical or historical interest that pertain to Tensas Parish Louisiana. This site is under permanent construction. So please bookmark it and come back often.
To search the Archives, use the US GenWeb Archives Search Engine.
To search individual files on this site, select a file to review.
On the Edit menu of your browser, click "Find".
In the "Find What" box, enter the text you want to search for.
Click "Find Next".
Note: To cancel a search in progress, press ESC.
To view a clickable Tensas Parish Map, click here.
To visit neighboring parishes use this clickable map.
To return to LAGenWeb or USGenWeb, click the appropriate icon at the top of this page.
For additional information on Tensas, visit our sister Tensas Parish site, at LAGENWEB on the USGENWEB Project.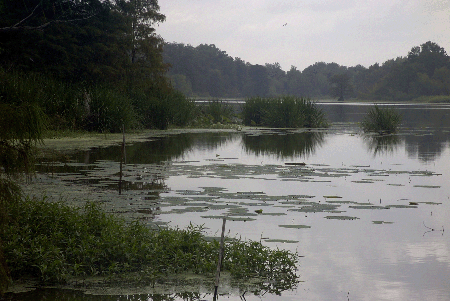 If you have a Tensas Parish file you'd like to contribute to help other genealogists and the USGenWeb Archives Project, please submit it to http://www.genrecords.net/lafiles/
USGenWeb Project NOTICE: In keeping with our policy of providing free information on the internet, data may be used by non-commercial entities, as long as this message remains on all copied material. These electronic pages may not be reproduced in any format for profit, nor for commercial presentation by any other organization.
Persons or organizations desiring to use this material for purposes other than as stated above, must obtain express written permission from the author or the submitter and from the listed USGenWeb Project archivist. Links to the state page and parish tables of contents are encouraged.
The Archives make no claims or estimates of the validity of the information submitted and reminds you that each new piece of information must be researched and proved or disproved by weight of evidence. It is always best to consult the original material for verification.