Junius and Eugenia Hampton Austin Bell
Submitted by: Shawn Martin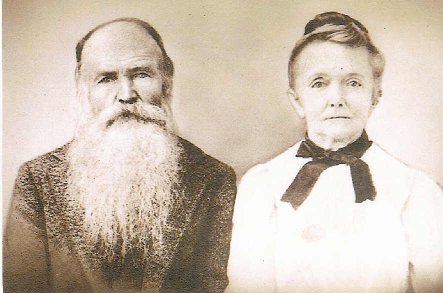 Junius Bell was the son of Narsworthy and Sinah Pressler Bell from Woodville, Wilkinson Co., MS. Junius was born in Wilkinson Co., MS and died in Franklin Parish, LA. Narsworthy and Sinah Bell are buried in the Sims Cemetery in Mangham, Richland Parish, LA. Junius Bell married first to Cynthia (maiden name unknown), and had the following children: James William Bell, b. Abt. 1866; Sarah Elizabeth Bell, b. Oct 1871; Sine E. "Dolly" Bell, b. Abt. 1873; Roberta Bell, b. Abt. 1876; Cassie Bell, b. Abt. 1879; Cynthia E. Bell, BD unknown. Mr. Bell married Eugenia Hampton (the widow of Washington Fayette Austin) in Franklin Parish.