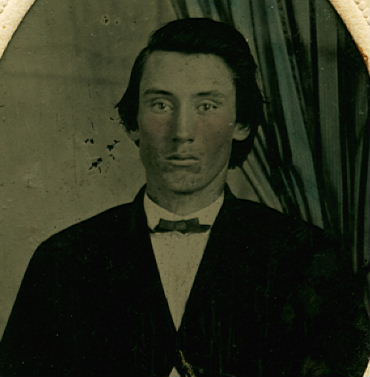 There is a name written in pencil that I read as, "Lass Hendarchs", but I
may be way off. The City, Shreveport, La., is also written.
This is a studio portrait of a handsome young man. The cheeks are hand
tinted, and the curtain behind the figure is hand tinted, light green. The
man has longish hair, and wears a suit.Tintype.
Submitted by:
ElaineNagel@prodigy.net (ELAINE NAGEL)