Taylor Cemetery Zone Map
The Taylor Cemetery (Est. in 1887) is located in Bonneville county, Idaho. It is in a rural area six miles South of Idaho Falls located one mile East of the intersection of 129th South and 1St East (Taylor Road). It was transcribed August 29, 2001 by Kyle Nelsen, (208)523-9795 who was assisted by a group of boy scouts and young women from the Woodhaven Ward of the Church of Jesus Christ of Latter-day Saints. This transcription was Kyle's Eagle Scout Project. Be sure to go to page xxx for people buried in the Taylor Cemetery who do not have a marker, or whose marker has no information. Also note, When more than one name is found on a single marker, each person will be identified by a (1/3) for number one of three names or (2/3) for number two of three names, etc.
Note: The cemetery is divided into nine zones by asphalt roads, which run East/West and North/South. Zone eight had no graves at the time of the transcription.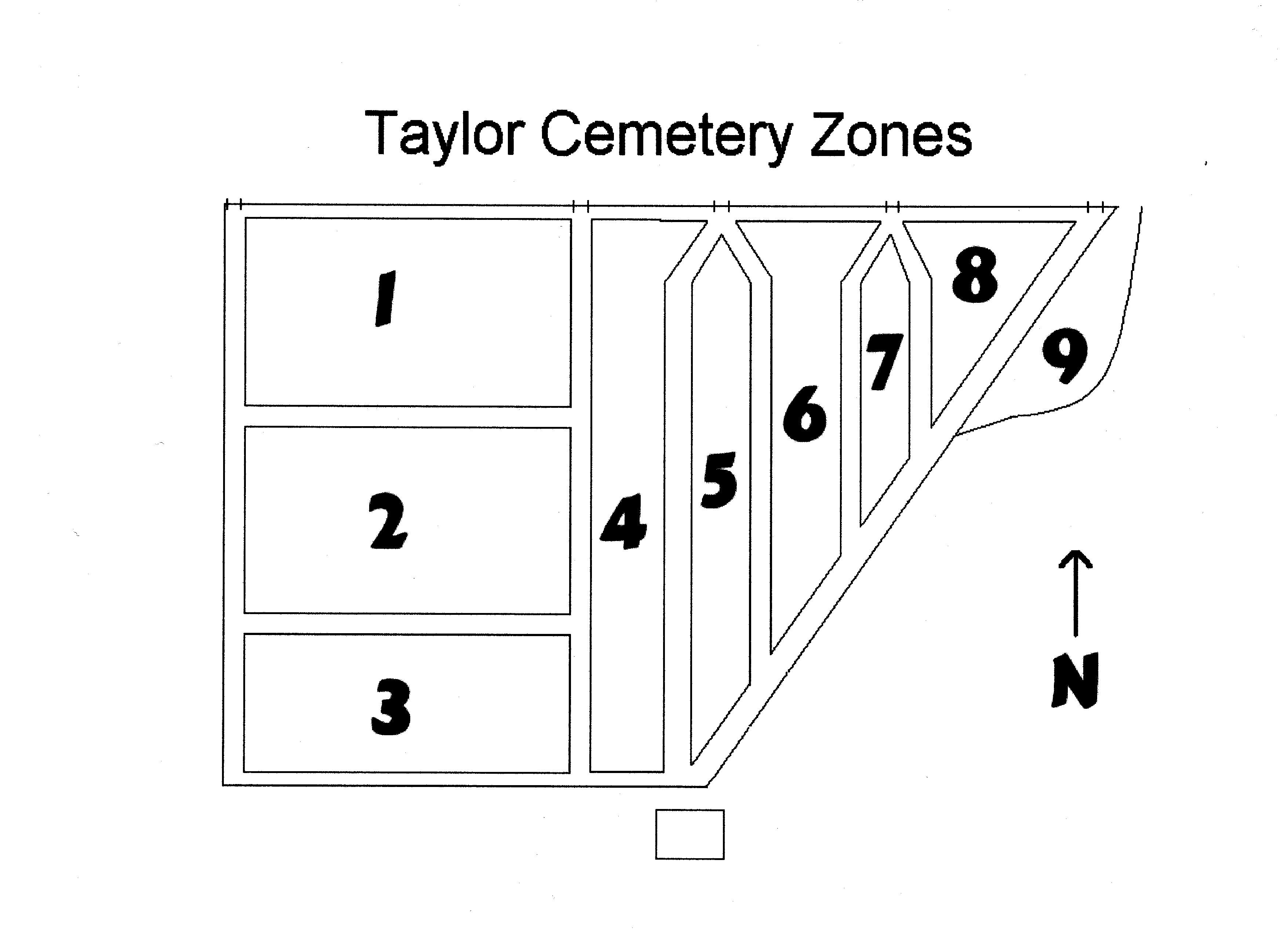 Copyright Notices
In keeping with our policy of providing free information on the Internet, data may be used by non-commercial entities, as long as this message remains on all copied material. These electronic pages cannot be reproduced in any format for profit or for other presentation.