Twiggs Land Lot - Land District maps
Twiggs County has 8 land districts: LD 6, LD 7, LD 23, LD 24, LD 25, LD 26 LD 27 & LD 28.
The land lots numbers 1-230 (or whatever) begin anew in each Land District. It is important to note the Land District and follow the numbers, as sometimes similar numbers are side by side, but in a different Land District. The numbers usually run north-south and then south-north (or just the opposite)
The original Land District numbering does not change, although parts of a Land District may now be in several counties.
The large number in the center of the Land District is a modern day numerical system. The Land District is written along the border of the District.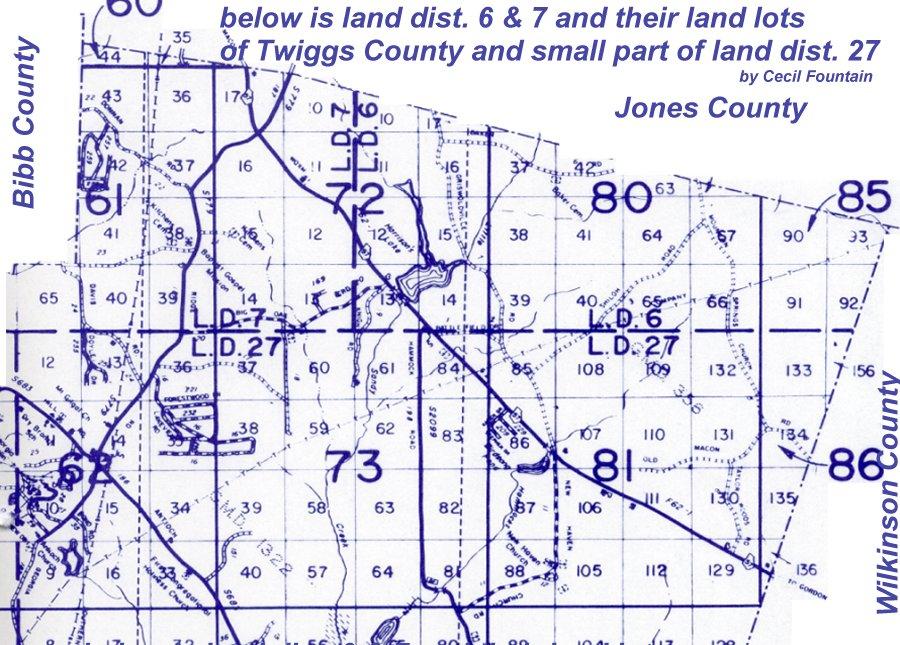 Land District 6
---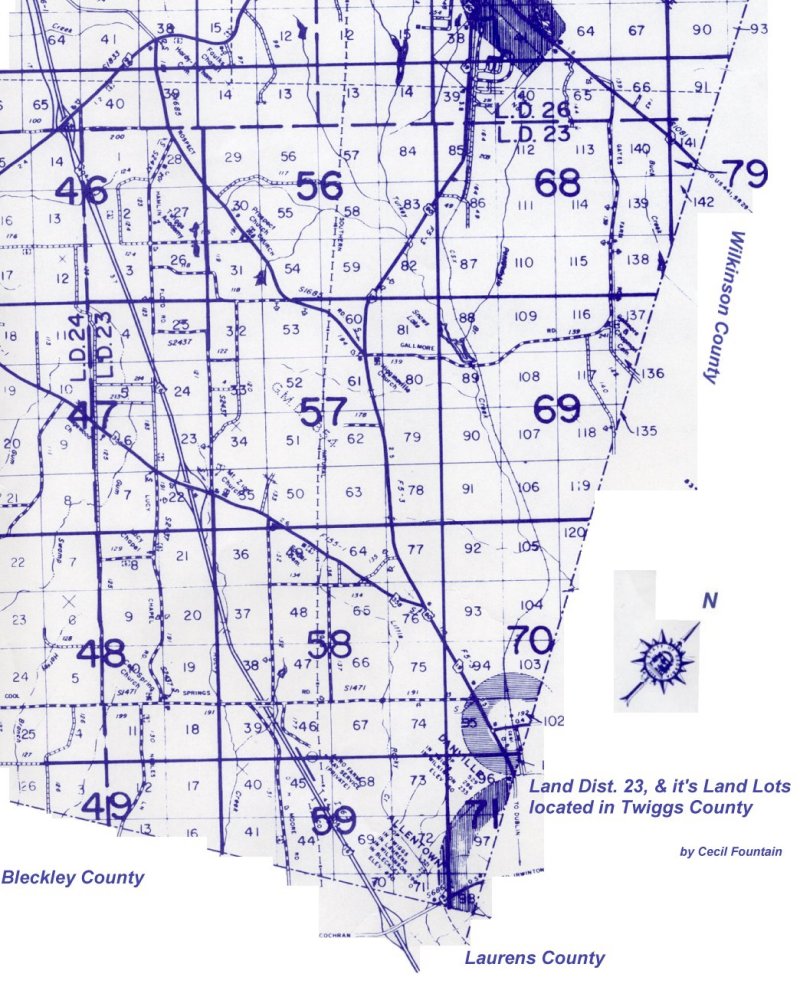 Land District 23
---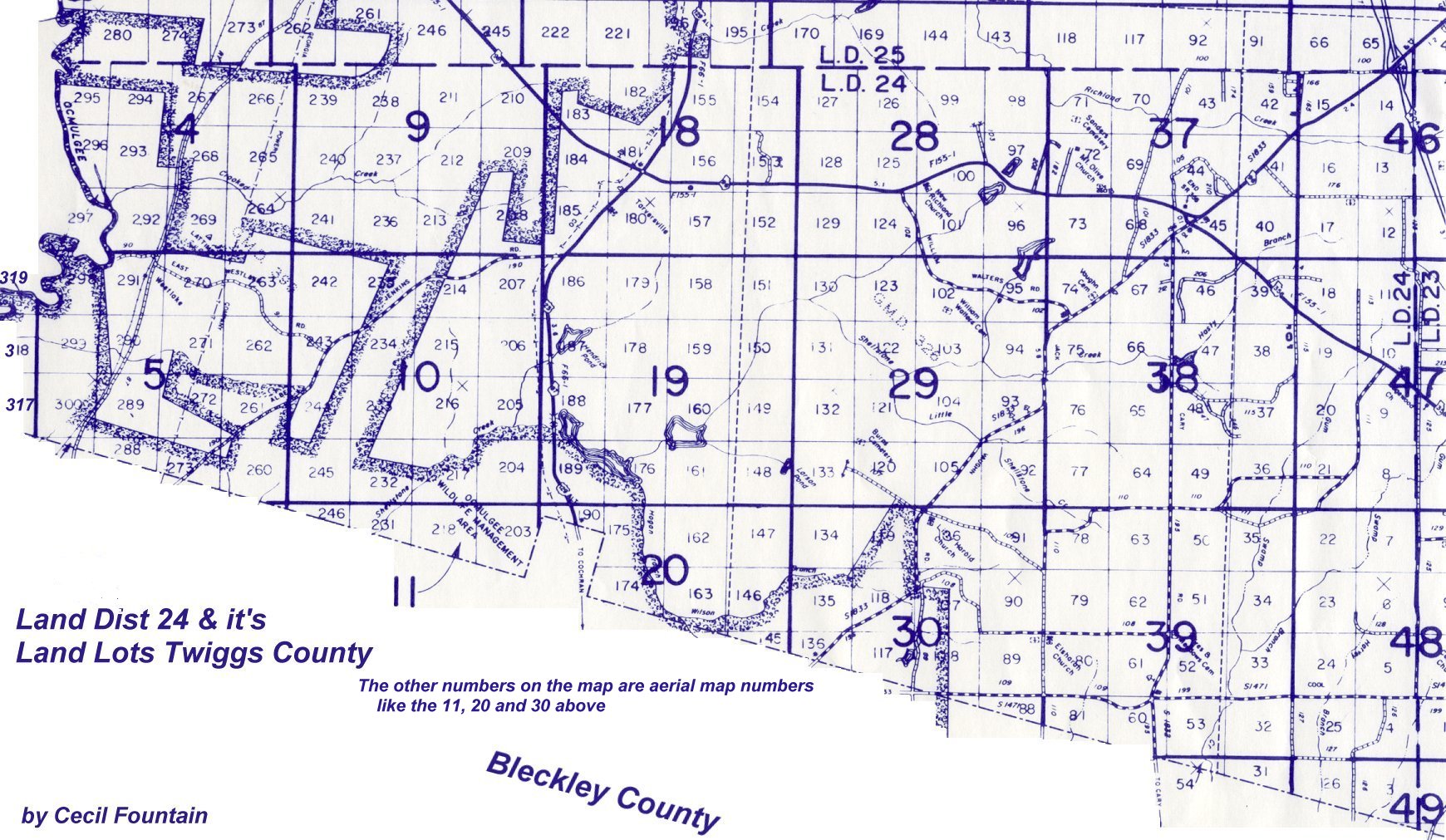 Land District 24
---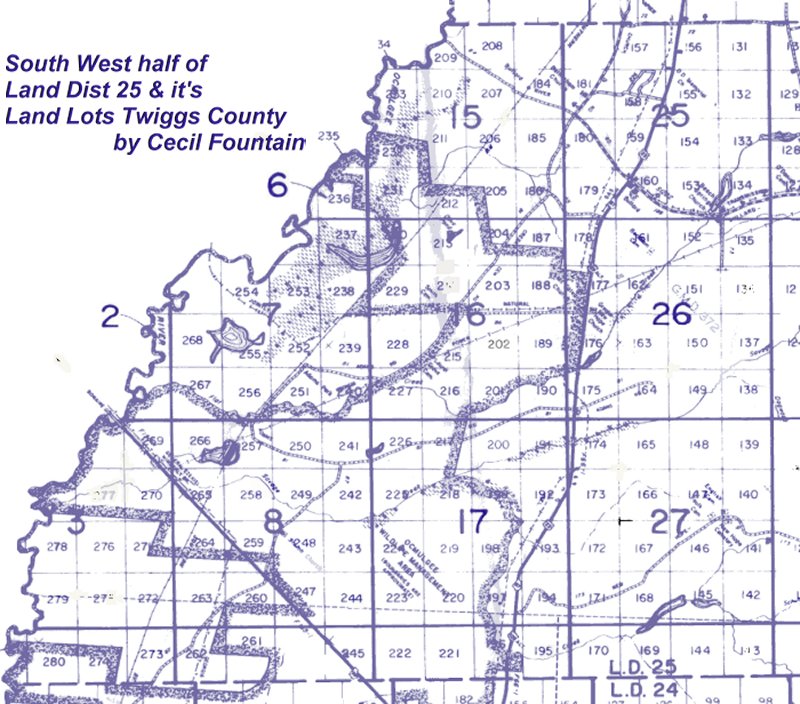 Land District 25 Southwestern half
---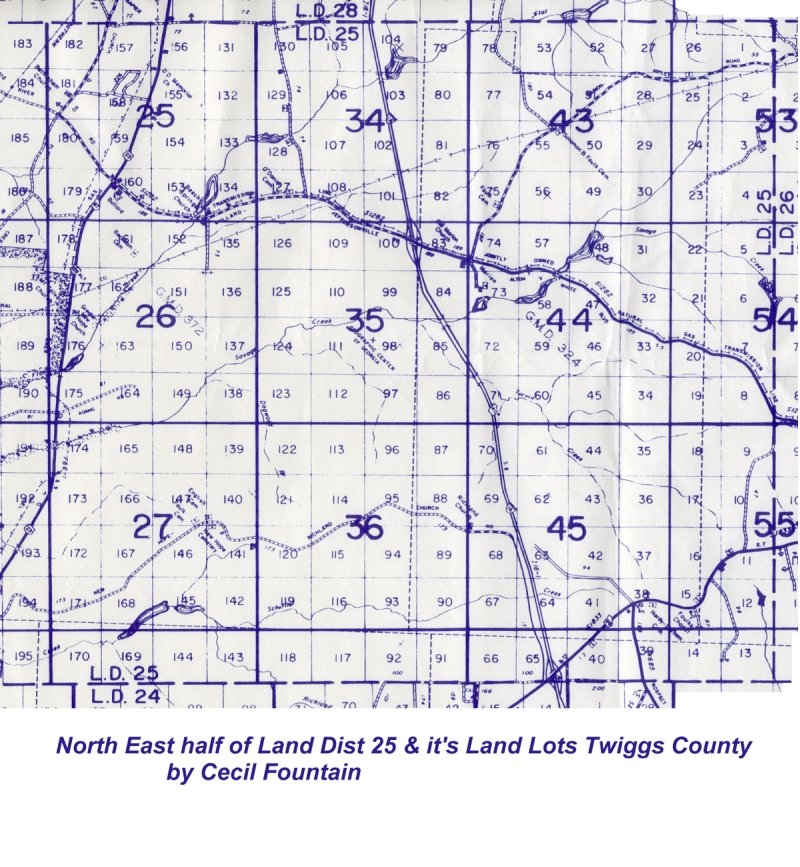 Land District 25 Northeastern half
---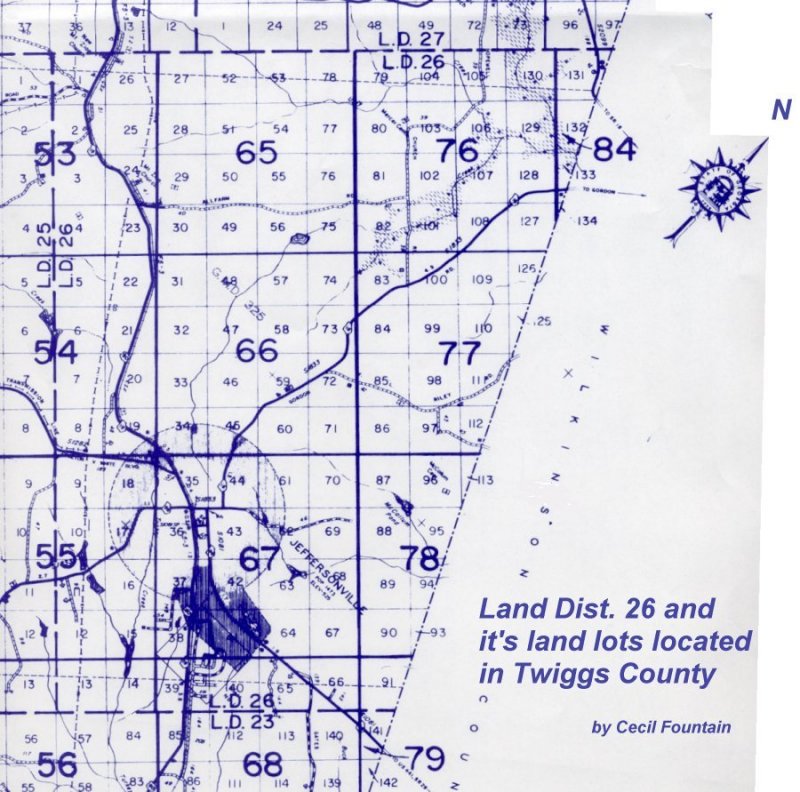 Land District 26
---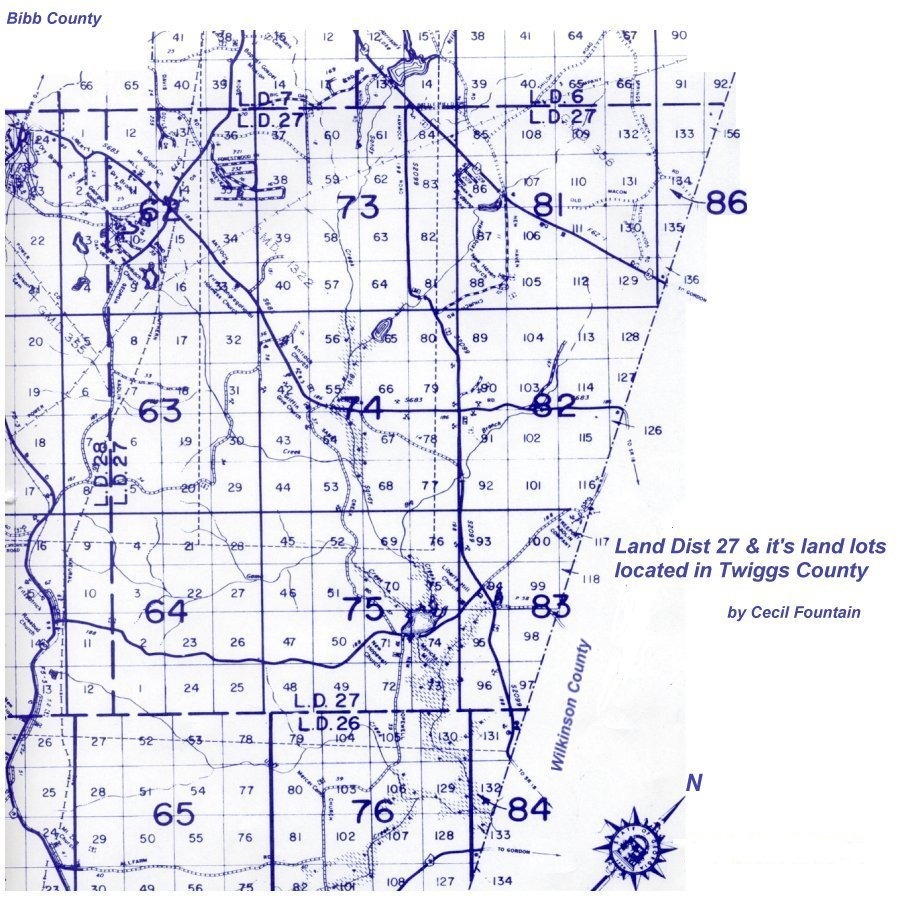 Land District 27
---

Land District 28
USGENWEB NOTICE: In keeping with our policy of providing free information on the Internet, this photograph may be used by non-commercial entities, as long as this message remains on all copied material. This image may NOT be reproduced in any format for profit or for presentation by other persons or organizations.
Persons or organizations desiring to use this image for purposes other than stated above must obtain the written consent of the contributor. The submitter has given permission to the USGenWeb Archives to store the file permanently for free access.

This file was contributed for use in the USGenWeb Archives by: CECIL FOUNTAIN

Return to the Twiggs County Digital Library