Sumter County
Georgia USGenWeb Archives Project
Photos



Sumter County Georgia Archives - Photos - Americus High School Football Team This is a picture of the AHS football team in the early 1930's. Persons identified are as follows:
#13 Frank Chappell Jr.
#15 Preston Cobb
#10 Brown Hodges
#3 John Crawford
# 5 Kenneth Cook
#14 ??? Bridges
I don't know any others on this team.....Carl Terry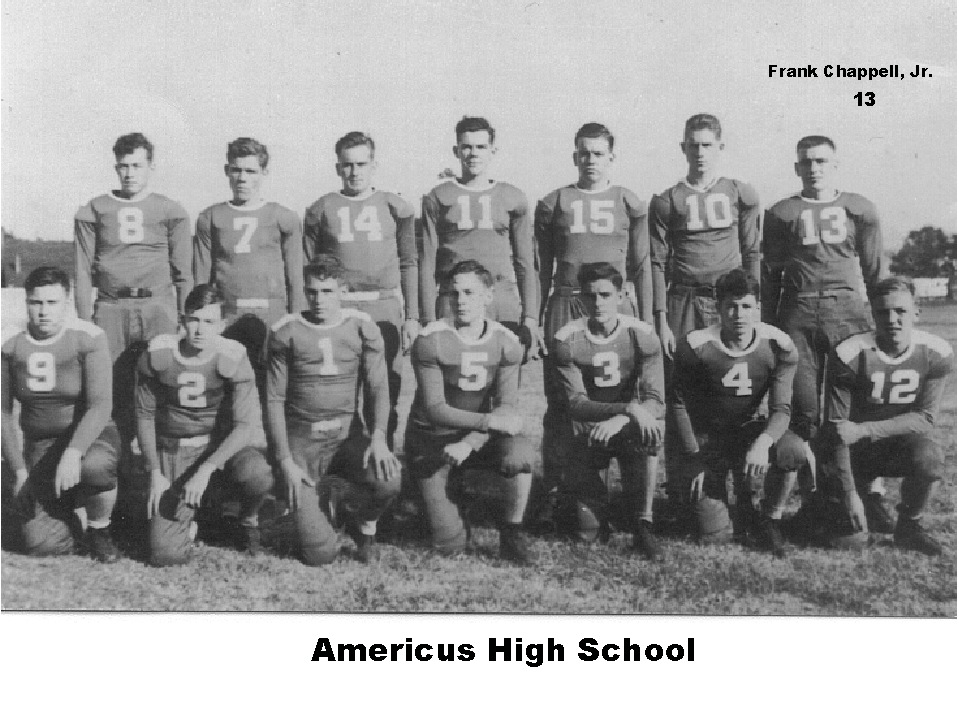 Please Help!!
Click here or here to transcribe and send in your records!
Or submit files for this County directly to:
Debra Crosby

Email Registry For Contributors
Any time you see this symbol

next to a name, they have registered their e-mail address at
The Registry
. This will be their current address.
This page was last updated on--Friday, 24-Oct-2008 05:36:26 EDT

Copyright © 1997 - 2017 The USGenWeb Archives Project