Colorado USGenWeb Archives
Hillside Cemetery
Silverton, San Juan County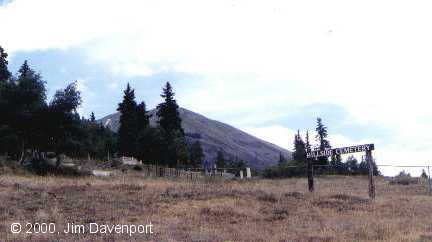 Tombstone Photographs
The photographs in this portion of the archives were contributed by:
Jim Davenport (jd)
Bonnie (Butler) King (bbk)
This page was last updated Saturday, 14-Jun-2008 11:53:33 EDT
---
How to Contribute

Find a Volunteer Photographer
---
Headstones
(Click on the underlined name to download the tombstone photograph)
A
Allen

Jeanette M. [Lyle], May 26, 1860 - June 5, 1921, [Wife of Henry Morris Allen] (Neighbors of Woodcraft) (jd)
Henry Morris, Dec. 2, 1852 - Mar. 28, 1913 [Husband of Jeanette M. Allen] (Woodmen of the World) (jd)

Anderson, John L, July 13, 1880 - Mar. 11, 1914 (Woodmen of the World) (jd)
B
C
Colgan, Mich'l, CO G, 5 KY INF (jd)
E
Edwards, Thomas G, died July 27, 1909, aged 42 yrs. (Woodmen of the World) (jd)
G
Gillen, Patrick F., Mar 14, 1854-Jan 13, 1908, aged 52 years, Woodmen of the World (jd)
Gooch, Maude E, Apr. 25, 1881 - Aug. 28, 1917 [Wife of William L. Gooch] (Women of Woodcraft) (jd)
H
L
Lacey, Grover W, Feb. 4, 1887 - Nov. 12, 1910 (Woodmen of the World) (jd)
Leonard, Mary B, Feb. 21, 1872 - Sep. 28, 1908 [Wife of Charles Leonard] (Women of Woodcraft) (jd)
M
Magraw, William, May 21, 1874 - Dec. 24, 1898 [Husband of Nellie May Ash Magraw] (Woodmen of the World)
McLeod

Elizabeth, Aug. 12, 1861 - Jan. 10, 1930 [Mother of Richard Earl McLeod] (Neighbors of Woodcraft) (jf)
Richard Earl, 1884 - 1918 [Husband of Irene Koehler McLeod] (Woodmen of the World) (jd)

McNutt, R. J., CO H, 5 CAL INF (jd)
Mears

Mary Kampfshulte, 1848-Aug 6, 1924; and Laura Mears Smith, Jan 14, 1872-June 27, 1915 (jd)
Otto, May 3, 1840-Jun 24, 1931 CO H, 1 CALIF REGT (jd)

Otto Mears developed and opened the railroads into the San Juan Mountains.
(Memorial markers - ashes scattered in San Juan County.)

Morris, Samuel U, Mar. 19, 1856 - July 9, 1904 [Husband of Maggie Reams Morris] (Woodmen of the World) (jd)
N
Nelsen, Martha, Sept. 7, 1866 - June 17, 1908 [Wife of Charles Nelsen] (Women of Woodcraft) (jd)
P
Patterson, Harry T, Oct. 24, 1883 - June 29, 1912 [Husband of Hattie Humphries Patterson] (Woodmen of the World) (jd)
Phillips, Lena, died Aug. 24, 1901 aged 30 yrs. [Wife of L. A. Phillips] (Women of Woodcraft) (jd)
R
Rambo, Wm., CO F, 106 PA INF (jd)
Rogers, John, CO B, 142 ILL INF (jd)
Rowcroft, Minnie, died Jan 15, 1888, age 35 years, froze to death (jd)
S
Seay
Smith, Mary Mears (see Mears above)
Spears, Andrew G, Feb. 22, 1886 - Mar. 27, 1912 (Woodmen of the World) (jd)
Springer, Emma, 1863 - 1908 (Women of Woodcraft) (jd)
Stanley, Pat'k, CAPT, CO G, 32ND N Y INF (jd)
T
Taylor, Thomas J., May 23rd, 1881-Aug 8th, 1915, Woodmen of the World (jd)
Turner, Edward H, May 3, 1861 - Sept. 15, 1911 [Husband of Jennie Turner] (Woodmen of the World) (jd)
V
Van Bocken, May S, May 17, 1875 - July 13, 1901 [Wife of Henry Van Bocken.] [Item of interest: This monument is made of cast Zinc.] (Women of Woodcraft) (jd)
W
---
Do you have any headstone photos from this or any other Colorado cemetery to add to the collection? If so, see How To Contribute.
---
Return to: San Juan County Archives Index
Return to: Colorado Tombstone Photo Project Page
---
Contributed for use by the USGenWeb Archive Project (http://www.usgenweb.org) and by the COGenWeb Archive Project
USGENWEB NOTICE: These electronic photographs may NOT be reproduced in any format for profit or presentation by other organizations or persons. Persons or organizations desiring to use this material, must obtain the written consent of the contributor, or the legal representative of the submitter, and contact the listed USGenWeb archivist with proof of this consent. The submitter has given permission to the USGenWeb Archives to store the file permanently for free access.