MONTEZUMA COUNTY
TOMBSTONE PHOTOS
SIMON DRAW CEMETERY
---
Please Help!!
Click here or here to transcribe and send in your records!
Or submit files for this County directly to: Carolyn Golowka
Email Registry For Contributors
Any time you see this symbol next to a name, they have registered their e-mail address at The Registry.
This will be their current address.
---
Simon Draw Cemetery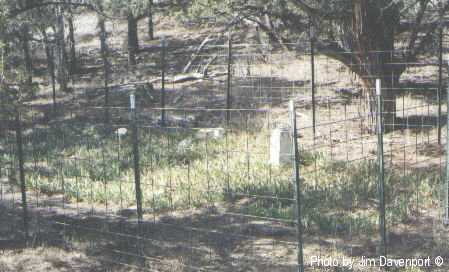 The Simon Draw cemetery is located on private property off the road in a cedar covered draw and cannot be seen from the road. It is about a mile East of County Road 29, and midway between County Roads L & M. That's about 5 miles or so east of Cortez.