Biographies
Project

Welcome to the USGenWeb Archives Project!
The following links are to biographies of people who were born in, lived in,
or were associated with, the State of Arkansas in some way.
Some of these links will take you to the top of a page that contains several
biographies. You can then use your option to get to the biography of a
specific person.


~~~~~~~~~~~~~~~~~~~~~~~~~~~~~~~~~~
* We will accept biographies to be stored in the Arkansas Archives of USGenWeb.
You will be given credit for the submission.
Copyrighted items require permission from the owner.
* To submit a biography.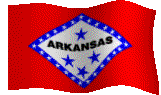 A

B

C

D

E

F

G

H

I-J

K

L

**

M

N

O

P

Q

R

S

T

U

V

W

X-Y-Z

WPA Life Stories

The PERSON Family History (In The ARCHIVES)

(Includes the surnames ARMSTEAD, BEAVERS, CLAUD, COOPER, DREWRY, DUKE,
FERRIS, GEORGE, GILLIAM, GREENWOOD, HANKS, HIGNIGHT, MCPHERSON,
MILLER, PERSON, PHILLIPS, RAGSDALE, RINGER, SMITH, TUCKER
You are the [an error occurred while processing this directive]visitor since October 25, 1997.
Thanks to The Page for the Arkansas Flag and Carole Hammett for the Bookmark Graphic.

This page is maintained by
Linda Simpson

Arkansas Archives | ARGenWeb Project
USGenWeb Project | USGenWeb Archives Project